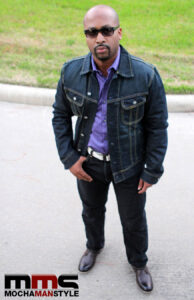 Mocha Man Style combines style with substance. With a mix of topics like fashion, grooming, art, dining, travel, design, entertainment, and cars, along with thoughtful stories on business, career, relationships, culture, and personal development, Mocha Man Style is the premier lifestyle site for modern, sophisticated men of color.
Editorial Team
Frederick J. Goodall, Publisher/Editor-in-Chief (click here read the full bio)
Writers
Rodric Allen – Lifestyle
Lloyd Gite – Art, Entertainment, Lifestyle
P.J. Easter – Technology
Dr. Tasha Eurich – Career/Leadership
Cornelia Shipley 

–

Personal Development
Jay Hurt – Relationships
Photographers
Keith Cornelius
Grady Carter
Follow Mocha Man Style on Twitter, Instagram, and Facebook. 
Submissions
Mocha Man Style accepts photos, videos, sound recordings, music, essays, and articles that appeal to upscale men. Mocha Man Style has the right to refuse any submissions that do not meet our editorial criteria. Submissions with excessive profanity, derogatory language, or nudity are not accepted. Mocha Man Style will edit works for clarity and/or length. By submitting, you acknowledge that you are the author, creator, owner of the work.