Like many men, I don't always get health checkups as often as I should.
Sure, I'll go to the doctor if I have a serious problem such as a broken limb or if I've been reading too many articles on WebMD where every symptom leads to a deadly disease.
Last year, I realized that I had been neglecting my eye health for too long.
Identifying Vision Problems
Although I wore glasses, I was having difficulty seeing clearly.
The TV was blurry. Street signs were hard to read. And I had to sit in the front row to see the screen during work-related presentations.
The thing that prompted me to get an eye exam was a McLaren.
Usually, supercars and eye health are unrelated, but my vision made driving this car problematic.
I've driven several performance cars on racetracks around the country and I was excited to drive a McLaren.
After strapping myself in, I proceeded to enter the track with the rest of the cars including Ferraris, Lamborghinis, and Audis.
The key to driving fast is to be fluid with your movements, maintain control of the car, and stay focused on the road ahead.
I was able to manage the first two, but the third caused me problems.
My vision was not sharp enough to allow me to respond to the changes on the road.
Several of the cars passed me as I drove much slower than I wanted to.
After that disappointing experience, I immediately scheduled an appointment with my eye doctor.
On the day of my appointment, I entered Cypress Family Eyecare, completed the paperwork, and waited for the optician to take me to the examination room.
While I waited, I tried on a few frames that were on display.
"Do you need some help," asked optical technician Duncan Kaminski.
"Sure," I said. "Which frames are the most popular?'
"Right now, the hipster look is popular and we sell a lot of big, chunky frames," he replied. "In addition to those hipster glasses, our Flexon frames from Marchon Eyewear are some of the top sellers. The most popular ones are the Flexon 653, Flexon 618, and the Flexon 666 (Don't worry. These aren't evil)."
Just then, I heard the optician call my name.
She led me to the back of the office to start the examination.
Eye Health Risks for Men
Soon, Dr. James Overrmann entered the room, greeted me, and went straight to work.
After a few tests, he looked at me with concern on his face.
"How long have you been driving with these glasses?'" he asked.
"Since I got them," I replied.
"And how long ago was that?" he asked a little more sternly.
"Probably four or five years ago," I replied.
He shook his head and let out an audible sigh. "You're right on the border of being illegal to drive," he said.
"That's not good," I said.
"Not good at all," he replied. "But we'll get you fixed up so you're legal again."
As he worked, I asked him how frequently men should get eye exams.
"Guys in their 20s and 30s can probably go up to two years between eye exams," he said. "However, when you reach your 40s, you should get exams more frequently, probably every 12-18 months."
He went on to explain that glaucoma is the biggest eye health risk for men.
"The problem with many guys is that they think they're bulletproof," Overmann said. "But they need to realize that you can go blind from glaucoma even if you have 20/20 vision."
According to his research, Black men have the highest rates of glaucoma. Asian men are the second biggest risk group.
"You can manage glaucoma with a regime of drops or surgical methods," he said. "Unfortunately, I've seen many cases of guys losing their vision because they didn't pay attention to their eye health."
As a black man in his 40s, this examination was a real wake-up call for me. I promised myself that I would no longer neglect any aspect of my health.
Picking the Right Frames and Lenses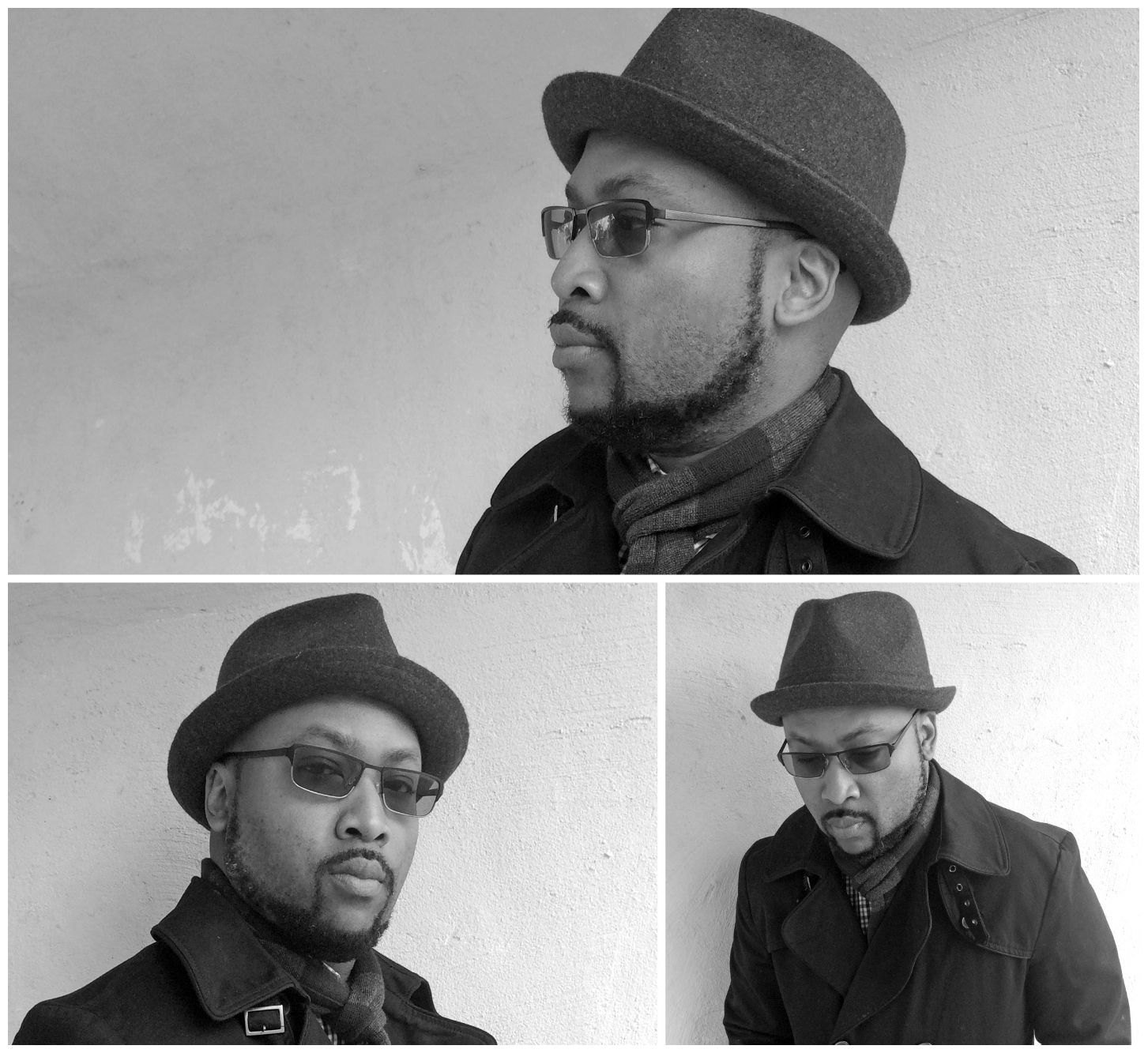 After the examination, I worked with Duncan to select some frames. I tried on a few before settling on the Flexon Laser Precision 1028 in Matte Black Gun.
I selected this frame because I thought it was the most stylish.
The black accents really make the glasses stand out.
I also liked their flexibility and durability.
For the lenses, I chose the UNITY Performance Optics. These high-quality, digital lenses were customized to my unique visual needs and took into account how the frame fit my face.
A week later, I received my new glasses. I put them on and was amazed by how much clearer everything was.
With my new Flexon frames with UNITY lenses, I could really see for the first time in several months.
I felt like an idiot for neglecting my eyes for so long.
Now I'm ready to return to the track to redeem myself. This time, my vision will help me to make it to the winner's circle.
All Men Should Get Regular Eye Exams
Regular eye exams are an important part of your overall health routine.
If you are healthy and you have no symptoms of vision problems, the American Academy of Ophthalmology recommends having a complete eye exam at age 40, when some vision changes and eye diseases are likely to start.
Based on the results of your screening, your eye doctor can recommend how often you should have future eye exams.
During your regular eye exam, you can expect the following things to happen.
A technician will perform a few basic tests including a color sensitivity test, peripheral vision test, glaucoma (or "air puff" test), and a cover test to determine how well your eyes work together.
Afterward, the doctor will perform a series of tests to evaluate your vision and check for eye diseases.
Your eye doctor is likely to use various instruments, shine bright lights at your eyes, and request that you look through an array of lenses.
Each test during an eye exam evaluates a different aspect of your vision or eye health.
If it's been a while since your last regular eye exam, take a moment and book an appointment today.
---
Tweet us @mochamanstyle or leave a comment on our Facebook Page to share your thoughts on this article. Follow us on Instagram @mochamanstyle
Frederick J. Goodall is the Editor-in-Chief of Mocha Man Style, media spokesperson, event host, photographer, and a top social media influencer in Houston, TX. He likes to write about fashion, cars, travel, and health.