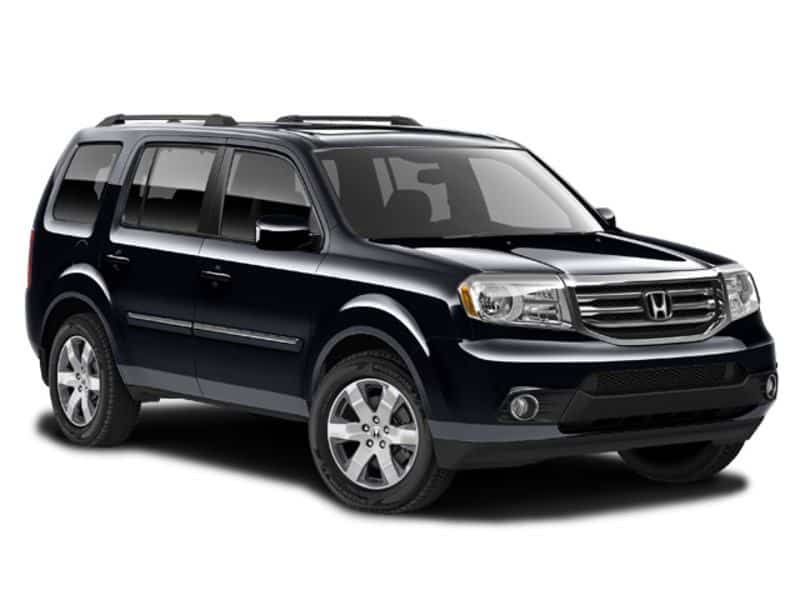 Since its debut, the Honda Pilot has been a contender in the crowded midsize SUV segment. With its third row, family-focused design, and lots of standard equipment, it's easy to see why the Pilot constantly earns praise. The 2015 Honda Pilot continues to build on all of the things that made it popular.
2015 Honda Pilot SE Interior
The model is oriented towards families with children, combining exceptional and spacious interior with clever interior storage areas.
The third row is roomy enough for three passengers, making the total capacity of the vehicle 8 passengers.
Unlike other models, the third row of the 2015 Honda is equally comfortable for children, as well as adult passengers. With the second and third rows stowed, you get up to 87 cubic feet of cargo.
Additional interior features include an easy-to-use climate control system, satellite radio, power sunroof, and rear-seat DVD setup, which makes it exceptionally suitable for families with younger children.
2015 Honda Pilot SE Engine
There isn't any variety when it comes to engine configurations because the Pilot is only available with a 3.5-liter V6 engine with 250 hp and 254 lb-ft of torque and a 5-speed automatic transmission.
On the plus side, this engine is relatively fuel-efficient and gets 18 mpg in the city and 25 mpg on the highway.
2015 Honda Pilot SE Safety
Safety is one of the greatest priorities of the 2015 Honda Pilot SE design.
The Pilot has 3-row side-curtain airbags with a rollover sensor, driver- and front-passenger-side airbags with a passenger-side occupant-position detection system, and active front-seat head restraints.
Additional safety equipment on the Pilot includes an anti-lock braking system, brake assist, and both vehicle stability assist and electronic stability control.
In National Highway Traffic Safety Administration crash tests, the Pilot received four overall stars, a rating consisting of a 4-star frontal-crash rating, a 4-star rollover rating, and a 5-star side-impact score.
2015 Honda Pilot SE Exterior Styling
The thing I disliked about the 2015 Honda Pilot was the exterior styling. It is boxy, bulky, and a bit dated. Honda plans to refresh the design in the 2016 model, but the current version lacks curb appeal.
Final Thoughts on the 2015 Honda Pilot SE
Although the 2015 Honda Pilot has a lot going for it, it's not enough to stand out from comparable vehicles from Toyota, Jeep, and Kia. However, if you're looking for a no-frills, well-built SUV, the 2015 Honda Pilot SE is a solid choice.
Priced at $33,950, the 2015 Honda Pilot SE offers exceptional passenger capacity, reliability, and cargo room, at an accessible cost.
Tweet us @mochamanstyle or leave a comment on our Facebook Page to share your thoughts on this article. Follow us on Instagram @mochamanstyle