Superformance, the acclaimed name in the world of racecar replicas, has unveiled the first-ever Shelby edition Superformance MKIII Roadster.
This replica combines the timeless elegance of the original Shelby 427 Cobra with contemporary updates perfected by Superformance over the last three decades.
History of Superformance
Superformance's journey into the realm of racecar replicas began in 1994, working in tandem with the specialized car builder Hi-Tech Automotive.
With over 6,000 rolling chassis distributed globally through independent dealerships, each vehicle exudes an impeccable blend of aesthetic precision and engineering excellence.
Each replica is meticulously crafted under the authorization of trademark holders such as Ford, Shelby, GM, and SAFIR GT40, adding a touch of authenticity and value to every creation.
Superpformance Shelby Edition Superformance MKIII Roadster Rolling Chassis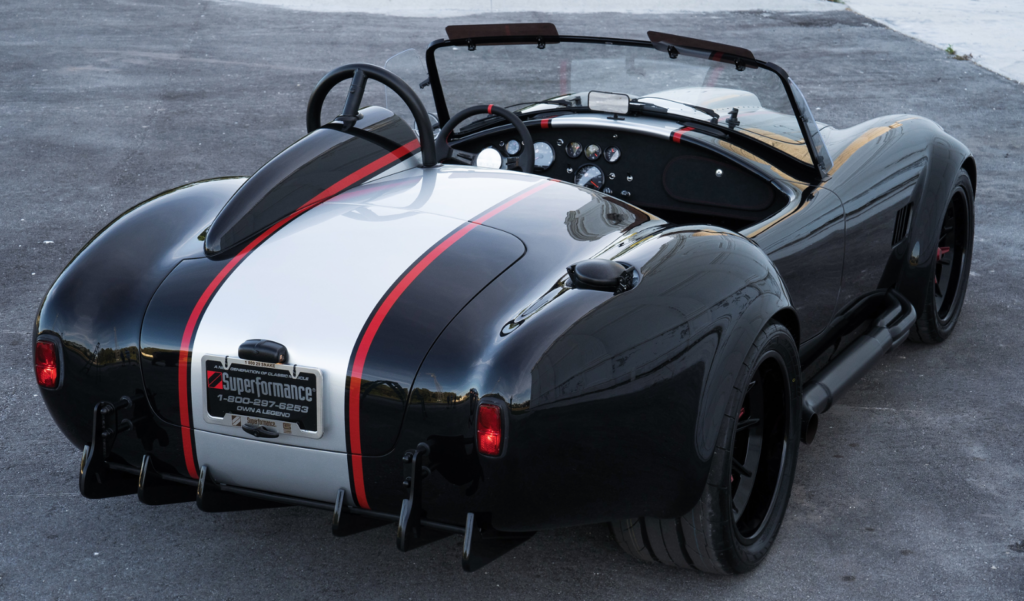 The Superformance rolling chassis comes fully assembled, ready for you to install your preferred drivetrain.
This roadster is engineered to accommodate a diverse range of power options, allowing you to customize the driving experience to your preferences.
The steel-reinforced fiberglass body is seamlessly bonded to the chassis, ensuring structural integrity without unnecessary strain.
The weight of the vehicle varies between 2,400 and 2,660 pounds, depending on the engine installed.
Leveraging the Superformance MKIII's robust rectangular box frame and heavy-duty TIG welded ladder frame chassis, the chassis has front and rear crumple zones, independent suspension with adjustable coilovers, and unequal-length A-arms.
For enhanced performance, it offers Wilwood power-assisted front brake calipers and optional power steering.
Shelby Edition Superformance MKIII Roadster Key Features
While visually paying homage to the timeless Shelby Cobra, the Shelby edition Superformance MKIII has undergone contemporary adaptations for both aesthetic appeal and functionality.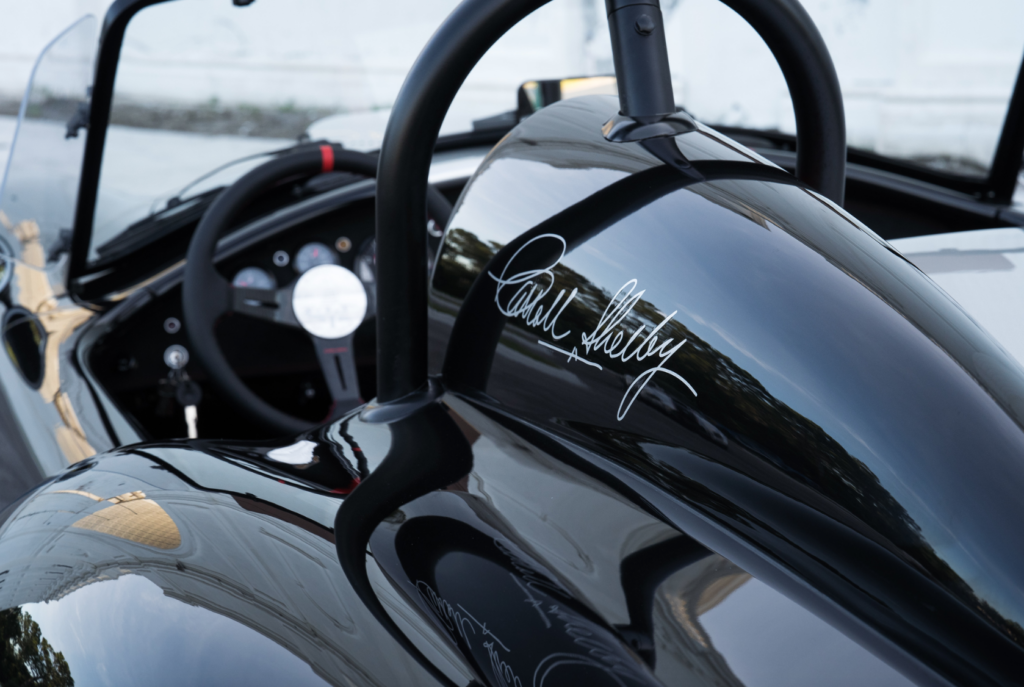 Key features include a newly designed MKIII Body with a front splitter and rear diffuser, Carroll Shelby's name inscribed into the integrated padded helmet diffuser, Shelby CSX chassis number, Shelby MCO certificate, LED headlights, and an array of anniversary color/stripe designs to choose from.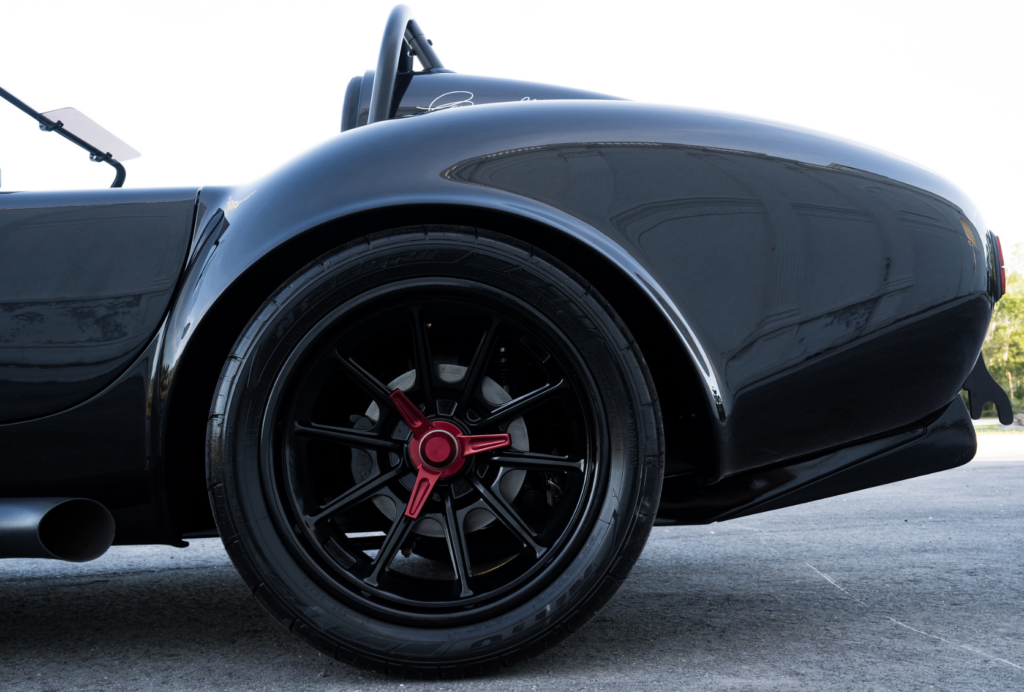 The roadster is equipped with specially designed 18-inch wheels reminiscent of the original Cobra wheels, featuring Continental Extreme Contact Sport tires (335/30ZR18 at the rear and 275/35ZR18 in front).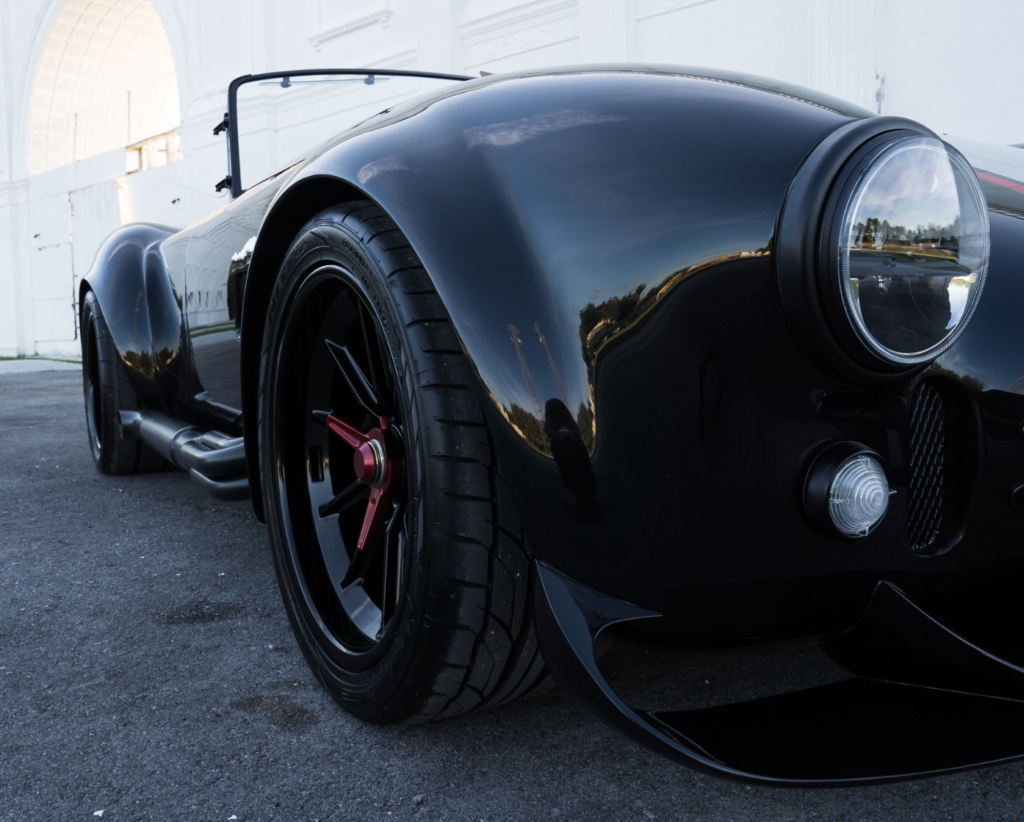 The car's interior features custom electronic gauges, adorned with luxurious custom leather and Alcantara upholstery, accentuated by contrasted red double stitching that incorporates aluminum rivets in the seats and center console.
The Alcantara dashboard is similarly adorned with striking red double stitching, adding a touch of opulence to the overall design.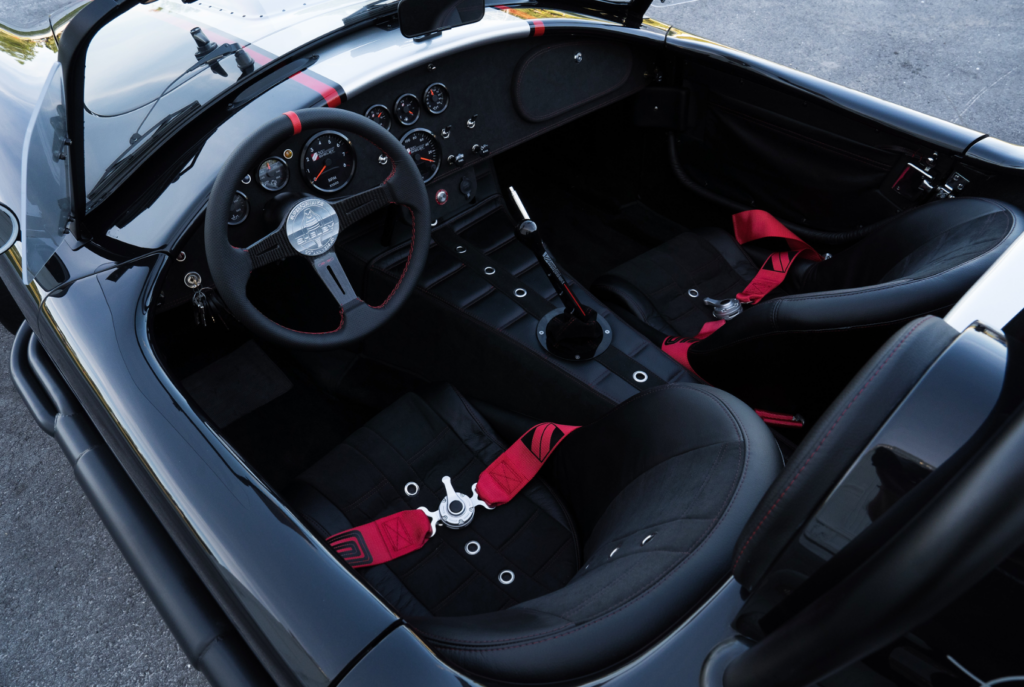 Additionally, the Superformance 30th anniversary Shelby edition MKIII Roadster includes a custom carbon fiber steering wheel, serialized anniversary plaque, commemorative 30th-anniversary badging both inside and outside, and optional features such as a blackout package, low profile Lexan windshield, and custom lap belts.
Pricing & Availability
These exclusive anniversary editions are priced at $125,000, with only 30 available.
Under the collaborative agreement with Carroll Shelby Licensing, each of these commemorative Shelby edition cars will bear a unique number and certificate.
For more information, visit the Superformance website.
Frederick J. Goodall is the Editor-in-Chief of Mocha Man Style, media spokesperson, event host, photographer, and a top social media influencer in Houston, TX. He likes to write about fashion, cars, travel, and health.