I first discovered Chapleton Vineyards at a Wheels Watches and Whisky event in Bryan, TX.
I must admit that I was a bit surprised when Allie Ferguson, Chapelton Vineyards' General Manager, offered me a sample of Sparkling Rose.
"That's not whiskey," I said jokingly.
Allie laughed.
"It's not whiskey, but I think you'll like it," she said.
After drinking the sample, I agreed and I'm not a Sparkling Rose kind of guy.
We chatted for a bit and she invited me to a wine tasting the next day. Of course, I agreed. I love visiting vineyards and trying new wines.
Exploring Chapelton Vineyards In Washington County, TX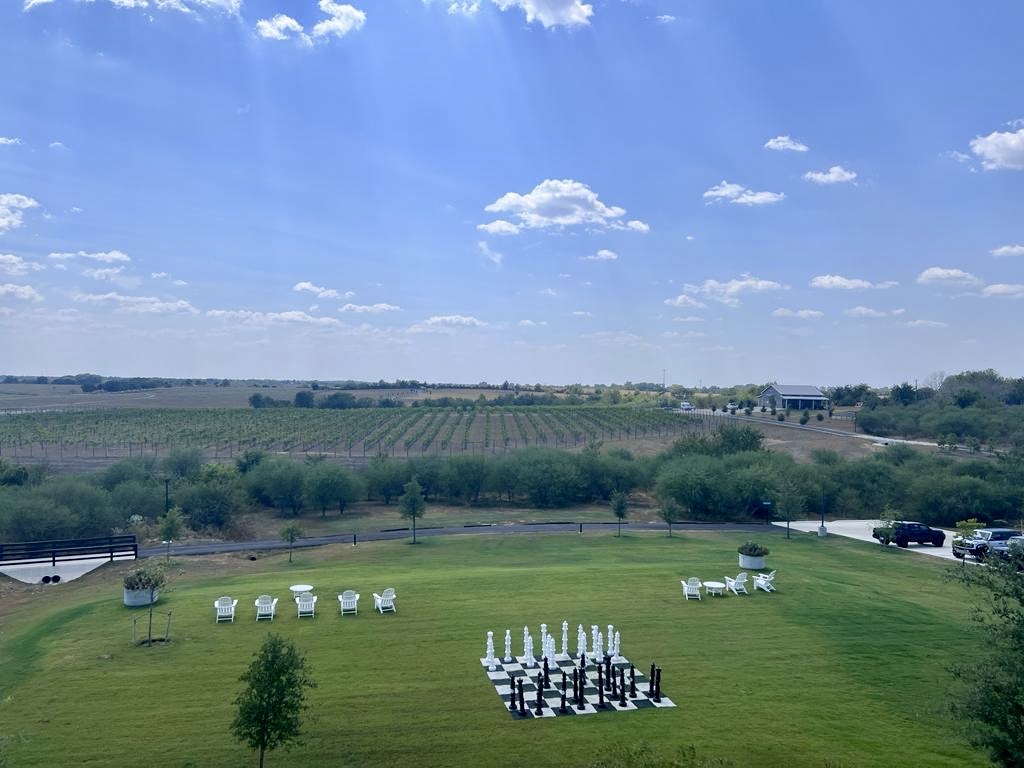 Nestled in the historic birthplace of Texas, Washington County, Chapelton Vineyards has made a profound impact in just over one year of operation.
Despite its relatively short time in the industry, the winery has quickly gained recognition for its exceptional wines, all of which reflect the uniqueness of Washington County.
As my wife and I drove down the secluded road to the vineyard, I immediately had thoughts of Napa Valley.
The hills, gently sloping and rising in the distance, add depth and character to the landscape.
Some are adorned with trees and wildflowers, while others proudly showcase native foliage.
The interplay of light and shadow created a sense of dynamic movement, as though the land itself was alive and breathing.
I felt a sense of calm as I approached the entrance.
The two-story main building was a splendid piece of modern architecture that sat atop a hill overlooking the sprawling lawn and vineyards.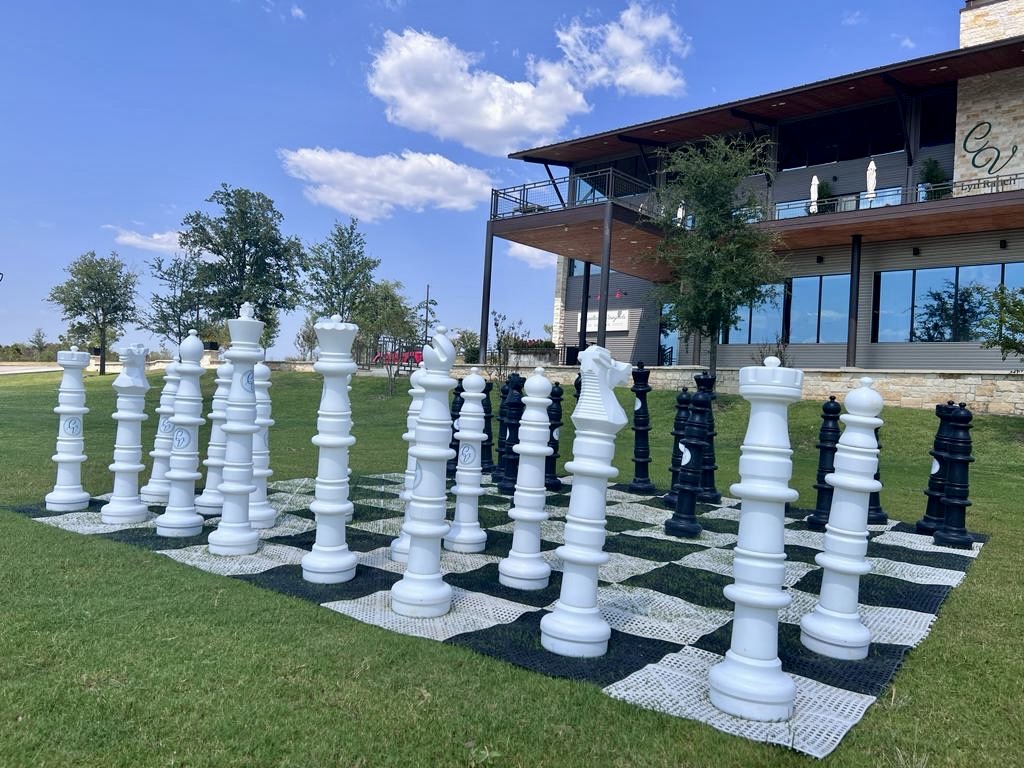 I would have loved to spend time outdoors exploring the vineyards while sipping a glass of wine, but the scorching Texas heat made me choose air-conditioning instead.
The tasting room was elegantly designed with rustic stone columns, hardwood floors, exposed ductwork, and modern artwork.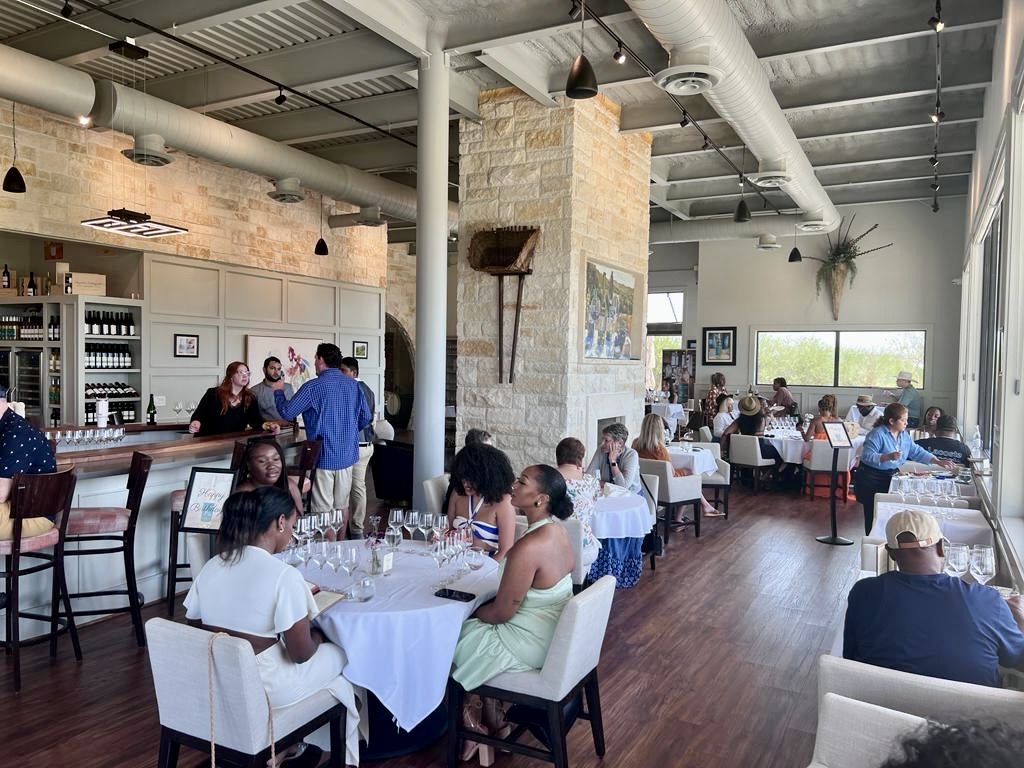 Allie greeted us at the door and led us to our beautifully decorated table complete with a personalized name plate.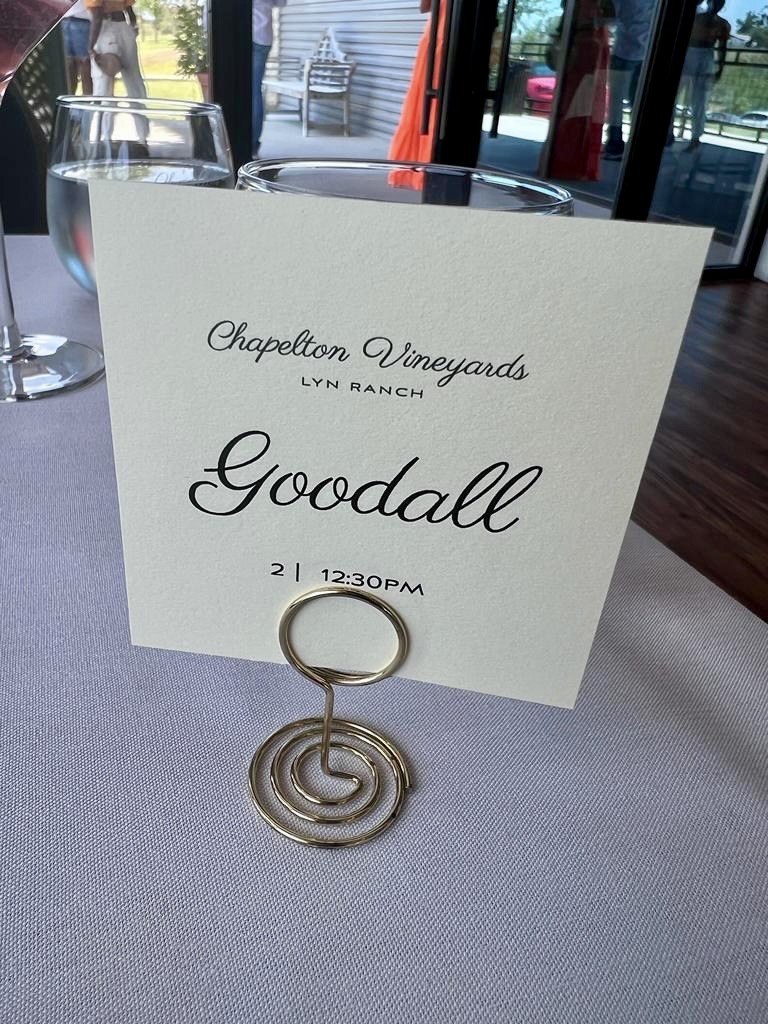 I knew that this would be a great way to spend a Sunday afternoon.
Chapelton Vineyards Wine Tasting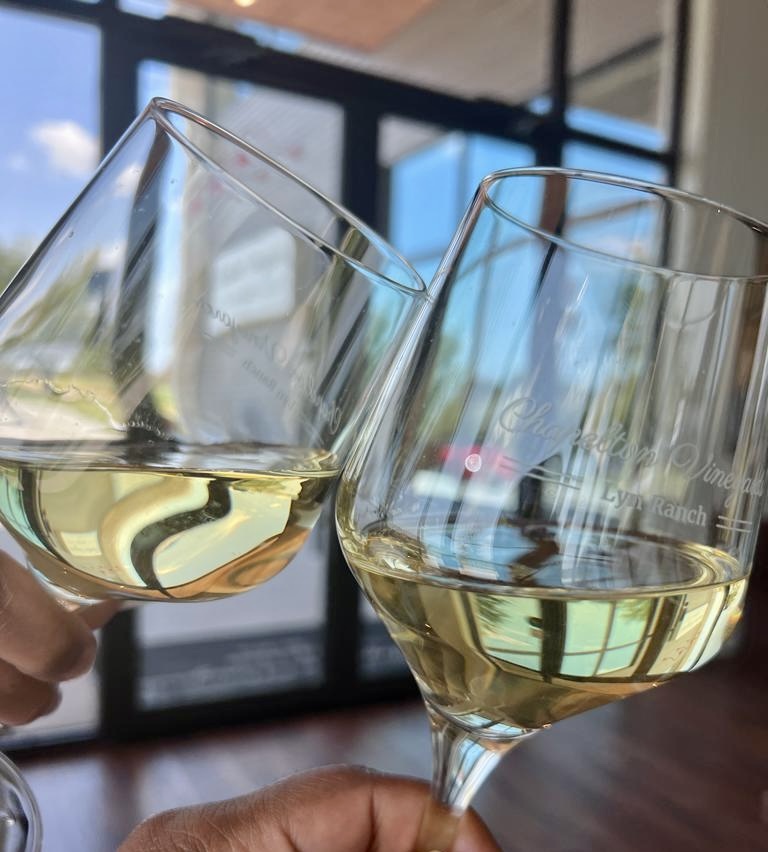 We started the wine tasting with the Sparkling Rose that I tried at the Wheels Watches and Whiskey event.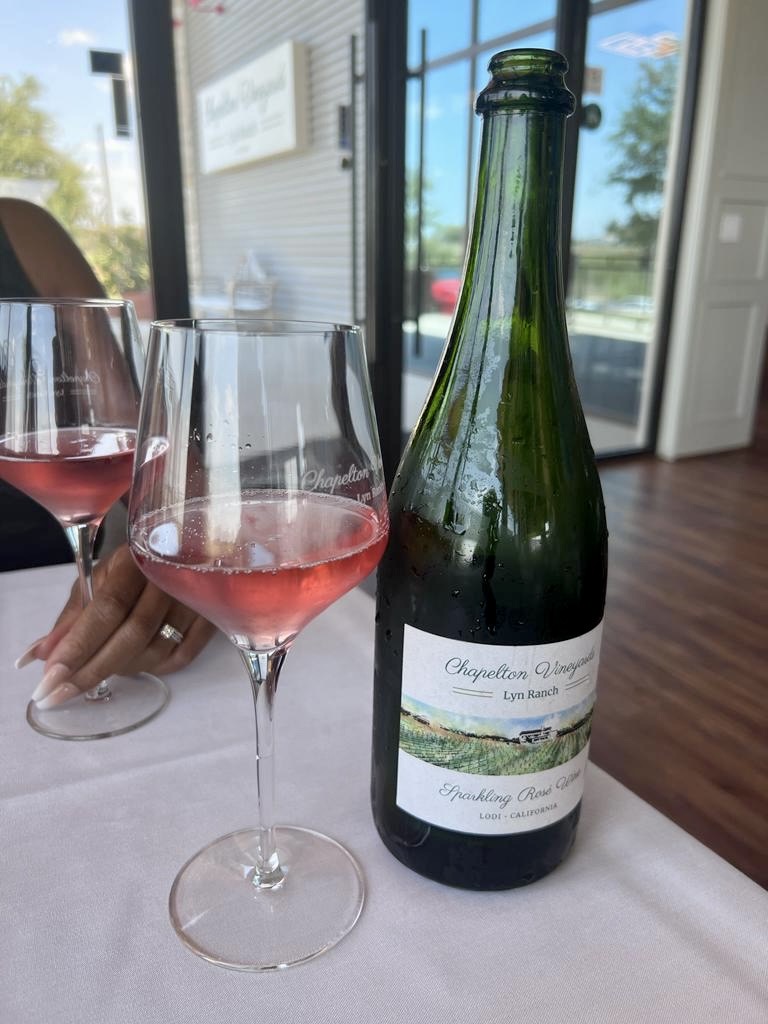 Next, we enjoyed the Chapelton Vineyards Estate Blanc du Bois and Chapelton Vineyards Zinfandel.
My favorite was the 2021 Syrah and I usually don't like Syrah (also known as Shiraz in some parts of the world)
The wine was rich and full-bodied, with flavors of blackberries and plums and hints of cherries and dark chocolate.
It had a balanced acidity and a long, lingering finish.
I enjoyed the bold flavors so much that I purchased two bottles.
In addition to wine, Chapelton Vineyards has an exclusive menu that includes gourmet sandwiches, salads, small appetizers, and charcuterie plates handcrafted by the culinary team.
Chapelton Vineyards Winery Tour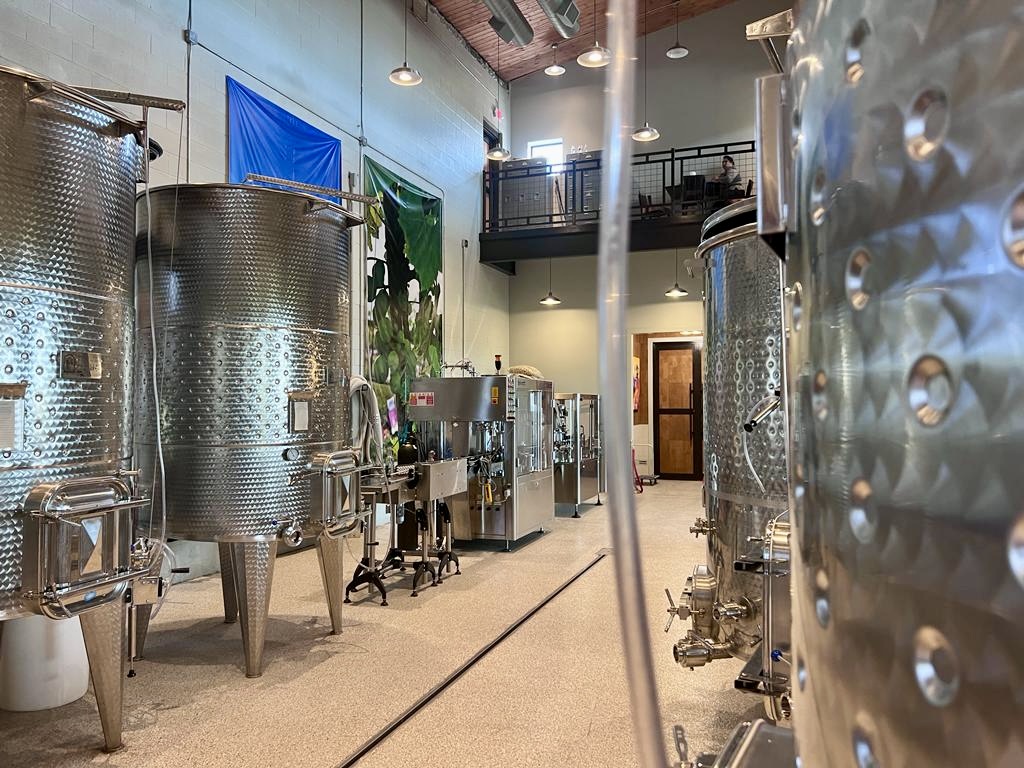 After the wine tasting, Allie gave us a tour of the production area which included the bottling machine, barrel room, stainless steel vats, and shipping room filled with rows of wine and boxes.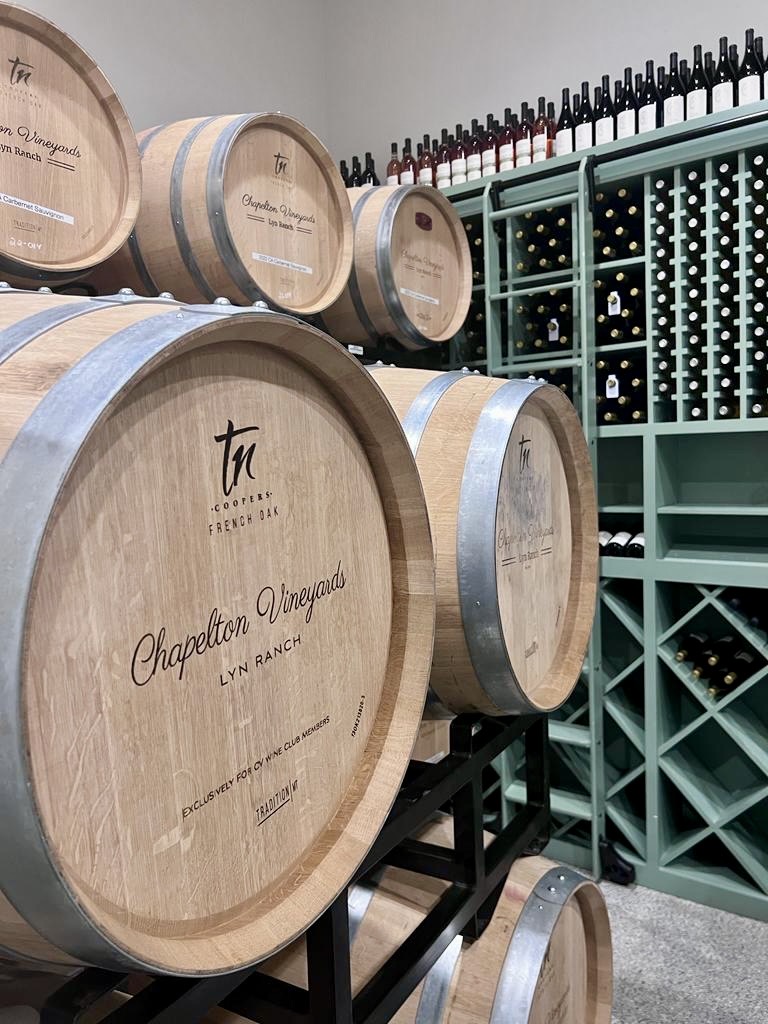 During the tour, I got to meet owners Kurt and Michelle Lyn, both Houstonians.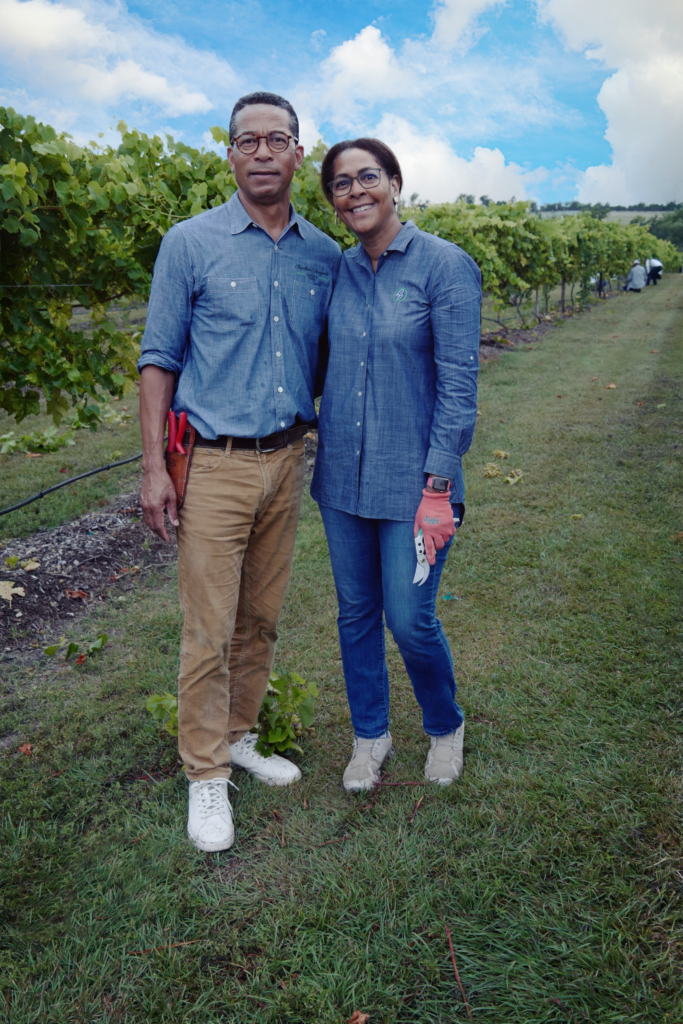 Kurt told me they originally planned to use the land to raise cattle, but soon realized how much work went into ranching.
Since they were both wine lovers, they decided to give winemaking a try.
They opened Chapelton Vineyards in 2022 and the business has grown and thrived.
The footprint spans 75 acres with 14 acres dedicated to estate vines, including Blanc du Bois, Black Spanish, Merlot, and Tempranillo grapes.
Chapelton Vineyards Wine Club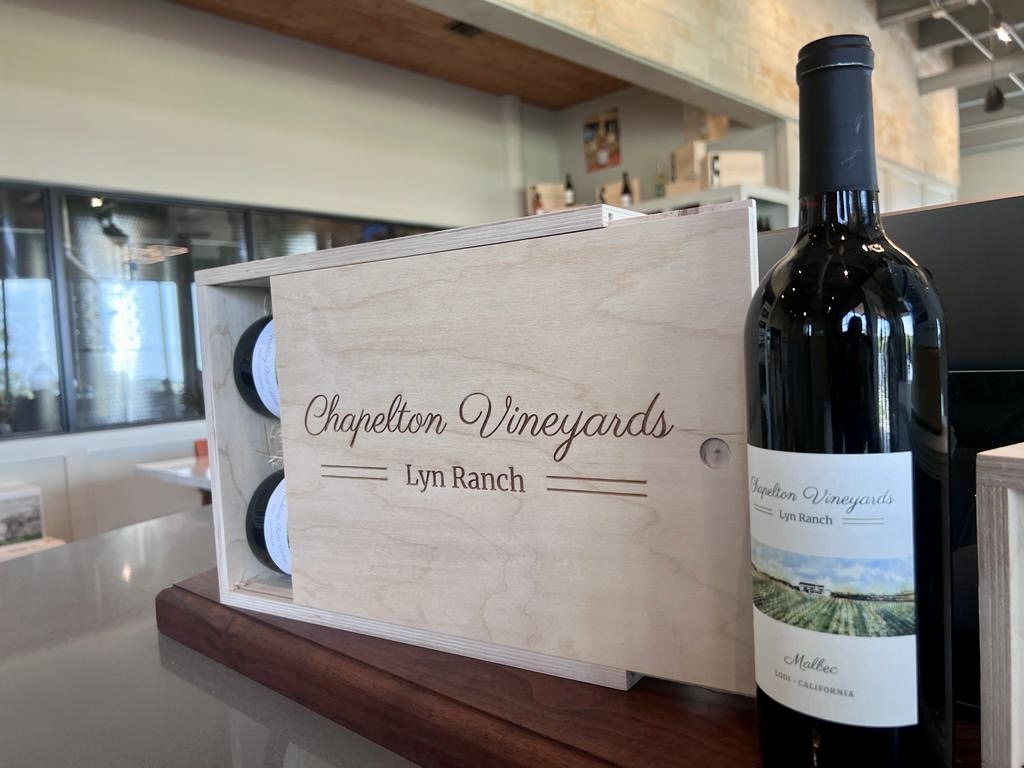 After experiencing a wine tasting, you may be inclined to join Chapelton Vineyards Wine Club which includes exclusive events, discounts, wine club-only releases, and educational opportunities.
The most fun event is the wine pick-up parties where members gather to collect their new wines, mingle, and sip a few glasses.
Chapelton Vineyards Luxury Villas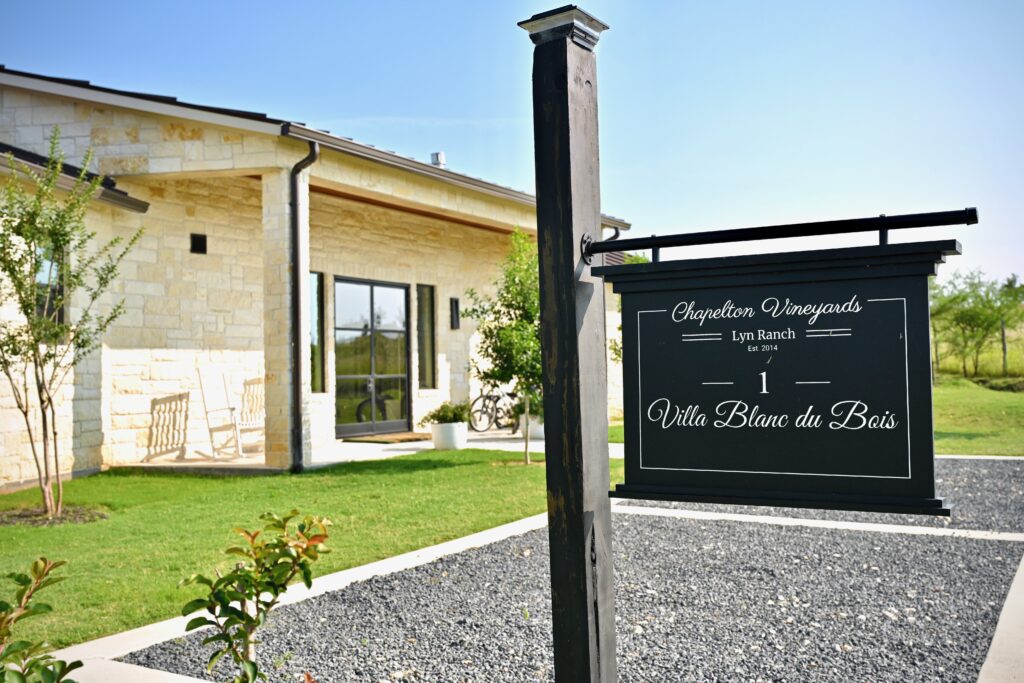 In addition to the vineyards and tasting room, Chapelton Vineyards has two luxury villas, Villa Blanc du Bois and Villa Tempranillo that are perfect for a weekend retreat.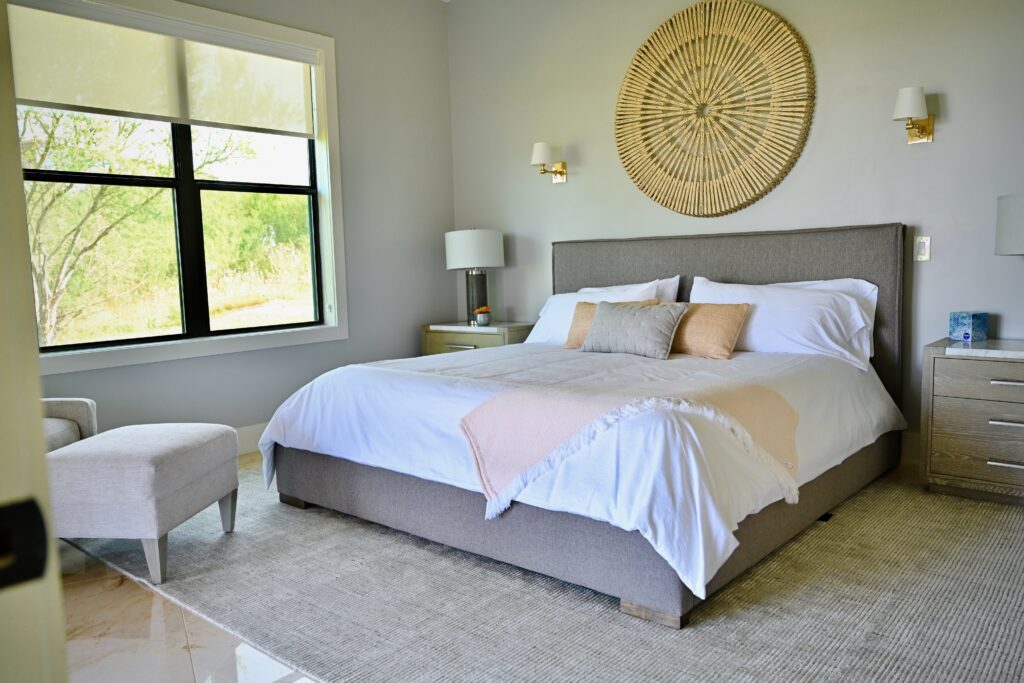 Each two-bedroom villa includes king-sized beds, two well-appointed private bathrooms, a chef's kitchen equipped with modern appliances, and a spacious outdoor patio with breathtaking views, comfortable seating, a grill, and yard games.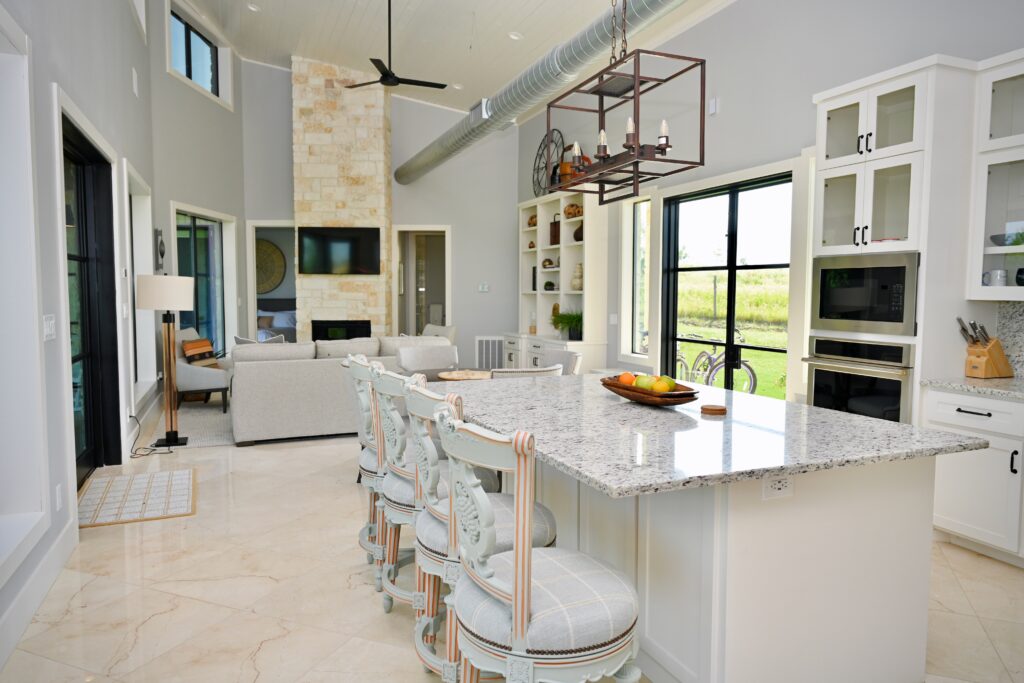 If you book a stay in the villas, you will receive two complimentary bottles of wine and an exclusive VIP Winery Tour and Tasting.
The price to book a full villa is $800 per night, plus a one-time cleaning fee of $125.
You can also reserve a one-bedroom section of the villa for $550 per night, along with the $125 cleaning fee.
A minimum stay of 2 nights is required for booking.
Plan Your Visit to Chapelton Vineyards
Chapelton Vineyards is a two-hour drive from Houston, TX.
Hours of operation are Wednesday through Saturday from 11:00 a.m. until 6:00 p.m., Sunday from noon until 6:00 p.m., and Monday from 12:00 p.m. until 4:00 p.m. with reservations.
For more information, please visit the website or call (979) 330-7641.
If you can't physically visit the vineyard, you can order the wines online.
Frederick J. Goodall is the Editor-in-Chief of Mocha Man Style, media spokesperson, event host, photographer, and a top social media influencer in Houston, TX. He likes to write about fashion, cars, travel, and health.