Singer, songwriter, and actor, Eric Benet, has released seven albums and earned a #1 hit on the R&B chart with "Spend My Life with You" (featuring Tamia).
He has also earned four Grammy Award nominations – Best Traditional R&B Performance, "Sometimes I Cry" (2011); Best male R&B Vocal Performance, "You're The Only One" (2008); Best R&B Album, Love & Life (2008); and Best R&B Performance by a Duo or Group With Vocals, "Spend My Life With You" (1999).
In addition to being a talented musician, Benet, 51, is also a dedicated husband and father.
He is married to 
Manuela Testolini, Prince's ex-wife, and they have two daughters, 6-year-old Lucia Bella and 3-year-old Amoura Luna.
In 1993, Benet's girlfriend Tami Marie Stauff, died after an automobile accident 
leaving Benét to raise their 1-year-old daughter, India, as a single father.
Today India is 26 and is in 
the music business.
Benét was recently in Houston performing at the Kappa Alpha Psi Black & White 
Ball. That's where Mocha Man Style journalist Lloyd Gite interviewed the artist.
Mocha Man Style: Your last album came out two years ago. Can we expect any new music anytime soon?
Eric Benét: I'm in a really creative space right now. My last album came out a couple of years ago and it 
did really well.
I just took a little time off and just concentrated on my family.
I've just gotten back in 
the studio to get into that creative zone and start coming up with concepts and ideas.
MMS: What inspires you when you're getting ready to do a new album?
Eric Benét: As a songwriter, there is a constant stream of music playing in my mind. I think as an artist, it's my job to pick the most honest and the most vulnerable pieces that you get passing by in your mind at any given time.
My music really reflects where I'm at in my life. When you hear me come out 
with an album, if you listen to that album, that's kind of like where I am in my life at that point.
MMS: As a father of three girls, how has that changed what you do?
Eric Benét: It's very different now because when India was born, it was like instantly, let me try and figure out how to be a single father and let me do what needs to be done.
Getting dropped from my record 
label and having to take two jobs was difficult.
Thankfully, I have the family that I have so that when 
I was at work, India was either with my mom or my sisters.
I was talking to India today and she's just 
this incredibly talented, gifted, intelligent woman. I'm so proud of her.
MMS: What's she doing?
Eric Benét: Oh, she's making music. She's making incredible music. She's writing and producing. Her boyfriend is Robin Thicke's producer. So they're recording some amazing music.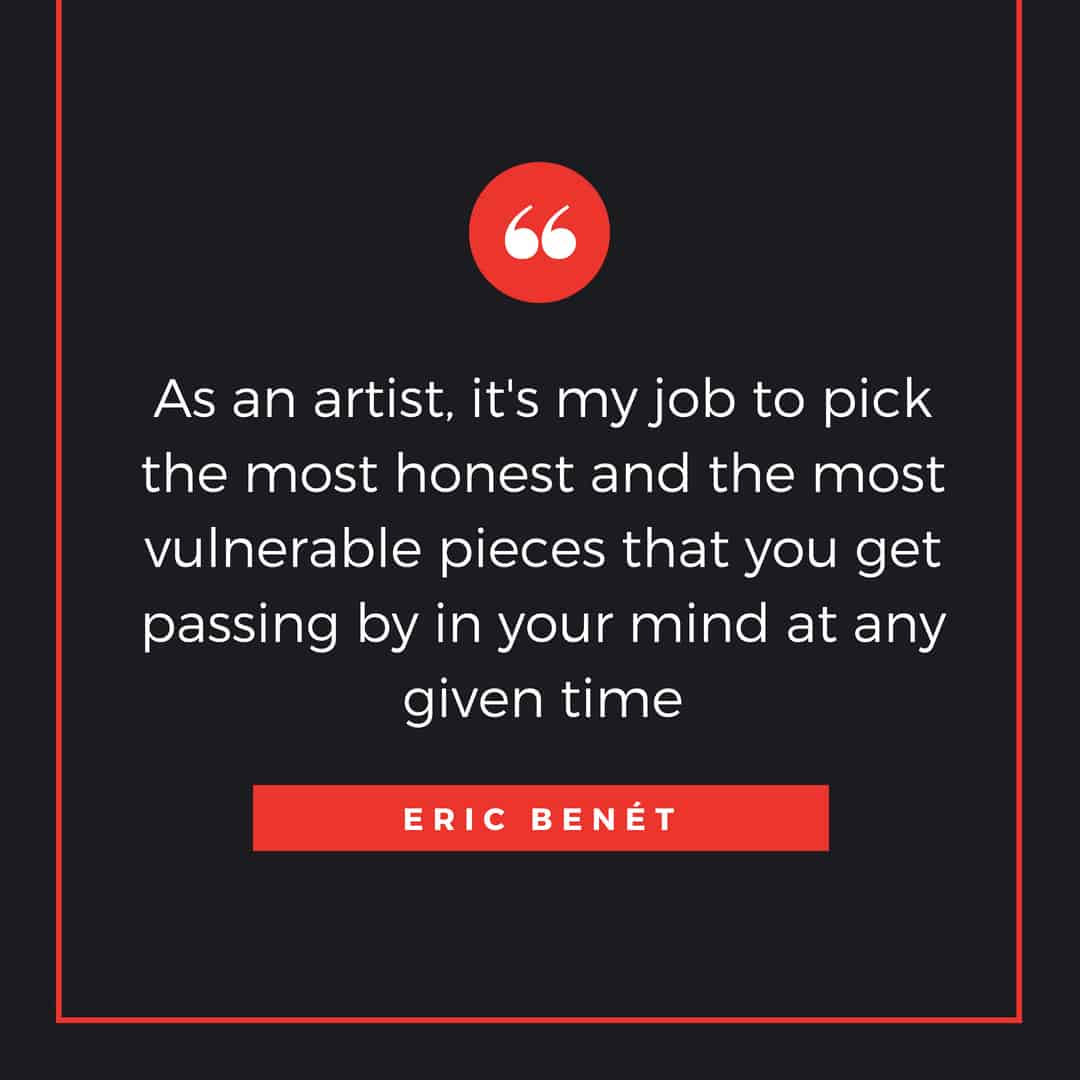 MMS: You raised India as a single father but with Lucia and Luna it's different.
Eric Benét: Yes, it is different this time around. My wife is an amazing partner. A lot of the heavy load I share with somebody. And it's quite a load. Anybody who has kids knows it's a full-time job.
MMS: Do you want more children?
Eric Benét: Try for boys? Or can I do it? I don't really think I can do it right now. I'm happy to be blessed with the children I have.
MMS: Everybody knows your wife Manuela was married to Prince. His birthday was in June. How has his death impacted her?
Eric Benét: Oh, very much so. Very much so. He just had a birthday and in a lot of ways, she had to relive that death and that passing. So I'm just as supportive as I know how to be whenever she's dealing with it.
For anybody out there, once a marriage is over, there are 
many wounds that haven't healed yet. There are many things that haven't been said. You are 
basically leaving someone you thought you would spend the rest of your life with. They thought the same thing.
I'm a firm believer that love never dies. It just changes into something. She loved him very deeply and shared a very deep part of 
herself in that marriage.
I only met him a couple of times, but as an artist, his 
presence was very profound in my life. For her, the loss was something way deeper.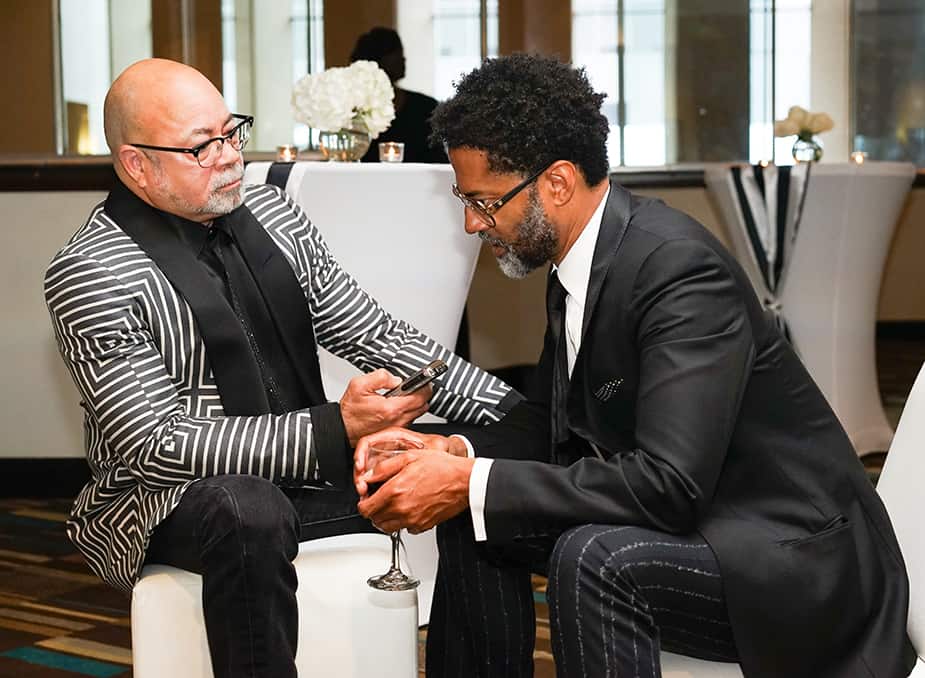 MMS: You were married to actress Halle Berry for a few years. Do you ever talk to her?
Eric Benét: No. No. It was one of those relationships that when it was over, it was over. She very much moved on with her life and I moved on with mine and all I do is wish her the utmost happiness and the utmost love and joy from this distance.
MMS: You have appeared in television and movies as an actor. Any plans to go back to that?
Eric Benét: I'm actually producing a film. We're in that Hollywood process of looking for funding right now.
It's a story I created and a story that's very powerful. I've signed on the producer of the film 
Marshall, Chris Longer. It's called Legends.
It's a lot of pain, music, a lot of love, and a lot of 
redemption.
MMS: What does Eric Benét do when he's not on the road performing?
Eric Benét: When I'm not performing, I am the best daddy ever to my 6-year-old and my 3-year-old. Giving them horseback rides or hanging with India talking about music and music production.
I have 
some other business ventures that I'm in the midst of creating right now. But I'm just focused on my 
children and wife and just being a homebody.
Photos by Frederick J. Goodall
---
Tweet us @mochamanstyle or leave a comment on our Facebook Page to share your thoughts on this article. Follow us on Instagram @mochamanstyle