In 2017, the American Heart Association and the American College of Cardiology released new scientific guidelines for blood pressure.
Previously your blood pressure was considered high if it was 140/90. The new guidelines have reduced that threshold to 130/80.
Now more than 103 million Americans (46%) are classified as hypertensive.
High blood pressure accounts for the second-largest number of preventable heart disease and stroke deaths, second only to smoking. It's known as the "silent killer" because often there are no symptoms.
I recently received news that one of my former colleagues who was 45 years old and ran 5 miles each day died of a massive heart attack.
His family had no indication that he had any health issues. And without any warning, he was gone.
As an African American male who is over 40, I realize that my risk for hypertension is high.
In fact, several of the men in my family have been diagnosed with hypertension even before the changes to the guidelines.
As a consequence, I try to eat well and work out.
I know I'm not doing as well as I can in these areas, but I try to make steady improvements.
My last doctor's visit was in October 2017, before the new guidelines were established, and I got a clean bill of health.
My blood pressure was around 135/82. I asked the doctor if my reading was good or bad. He said it was good and I was relieved. Today those numbers would place me in the hypertensive category.
That's why I've decided to join Omron Healthcare's Going for Zero Challenge.
Omron Healthcare, the global leader and number one doctor and pharmacist recommended brand in personal blood pressure monitors, is engaging a national campaign to raise awareness of the importance of knowing your blood pressure.
Their goal is zero heart attacks and zero strokes.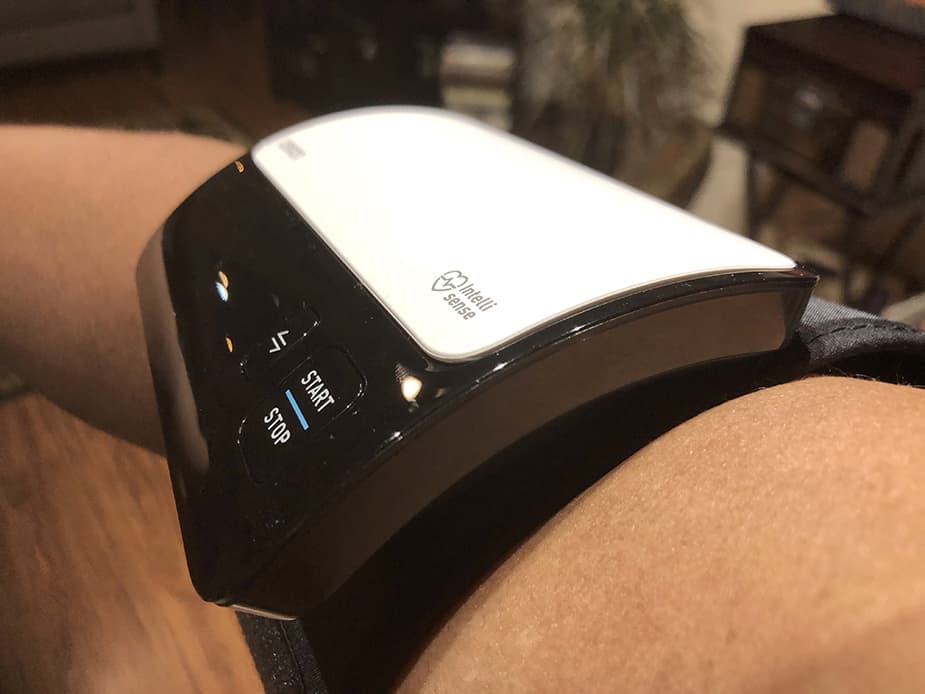 Over the next ninety days, I will regularly measure my blood pressure with the Omron EVOLV and track the results. Based on my last blood pressure check, I realize that I need to make some lifestyle adjustments to reduce my blood pressure. My personal goals include:
Reduce salt, sugar, and cholesterol from my diet

Ride my bike at least three times a week

Average at least 8,500 steps per day each week

Meditate daily to reduce stress

Enjoy more time with friends and family
Like me, over 30 million Americans have also moved into the hypertensive range, as it's now defined and many do not even know it.
If you haven't checked your blood pressure lately, please do so, especially if you are an African American male.
It is important to be aware of your numbers. You can also join me in the Going for Zero Challenge.
We can encourage one another to make lifestyle changes that will lower our blood pressure and improve our overall health.
---
Tweet us @mochamanstyle or leave a comment on our Facebook Page to share your thoughts on this article. Follow us on Instagram @mochamanstyle
Frederick J. Goodall is the Editor-in-Chief of Mocha Man Style, media spokesperson, event host, photographer, and a top social media influencer in Houston, TX. He likes to write about fashion, cars, travel, and health.