The holiday season can be hectic and stressful. Sometimes you need to take a break to recollect yourself and relax before jumping back into your holiday planning and shopping.
After a day of buying gifts for my family, I decided to stop by Applebee's to recharge with a quick drink and some food during Happy Hour at Applebee's.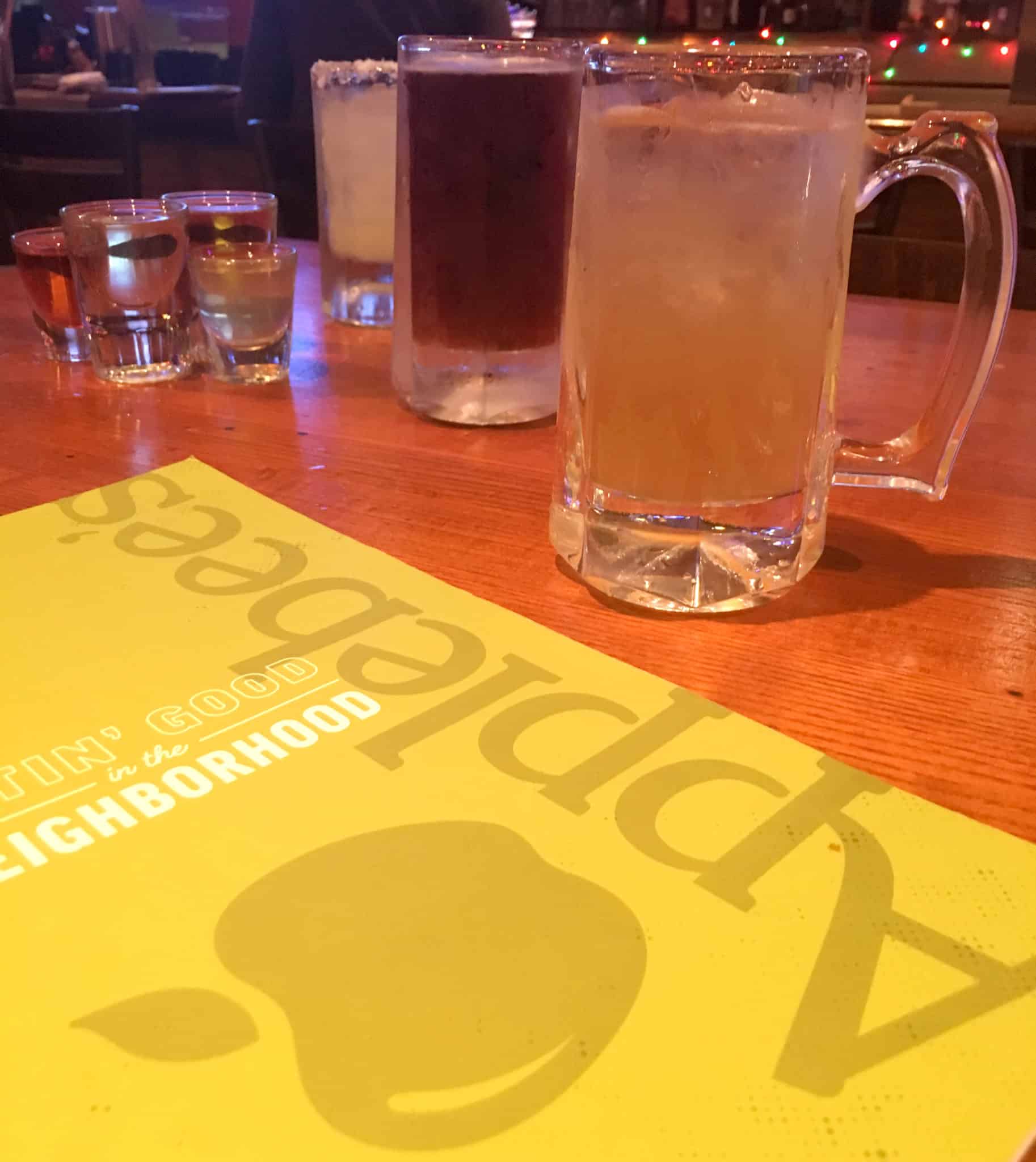 Applebee's has Happy Hour drink specials every day (Shots – $3, House drinks – $2, Drafts – $1), but they just stepped up their game by adding $1 Long Island Iced Tea, better known as the Dollar L.I.T., to the mix during the month of December.
The fan-favorite cocktail is made with a delicious new mix of vodka, rum, gin, tequila, triple sec, and sweet & sour mix with a splash of cola.
The Long Island Iced Tea was the first cocktail I tried when I turned 21. As I approached the bar, I realized I didn't really know much about drinks or even what to order.
I overheard the guy in front of me order a Long Island Iced Tea and I was intrigued. It sounded sophisticated and familiar at the same time.
After my first taste, I was hooked and it became my go-to cocktail for many years.
I ordered a Dollar L.I.T. and took a sip. The drink was tasty and refreshing. I decided to spread a little Christmas cheer by buying a round of Dollar L.I.T.s for everyone in the bar area.
As the server started passing out drinks, the patrons looked confused at first but raised their glasses when she pointed me out as the guy who was buying the drinks.
There were about 15 people in the bar area and I quickly became everyone's best friend.
Fifteen bucks was a small price to pay to brighten people's day especially when you consider that one drink could cost $15 at some bars.
Because of my generosity, several of the patrons offered to buy me a drink. As you can see by the photo below, I got to sample almost everything from the Applebee's Happy Hour menu (Lemondrop, Washington Apple, Kamikazi, Redheaded).
I was gracious and took a small sip of every beverage offered to me, but I had to remind my new friends that I was driving and I had to be responsible with my drinking.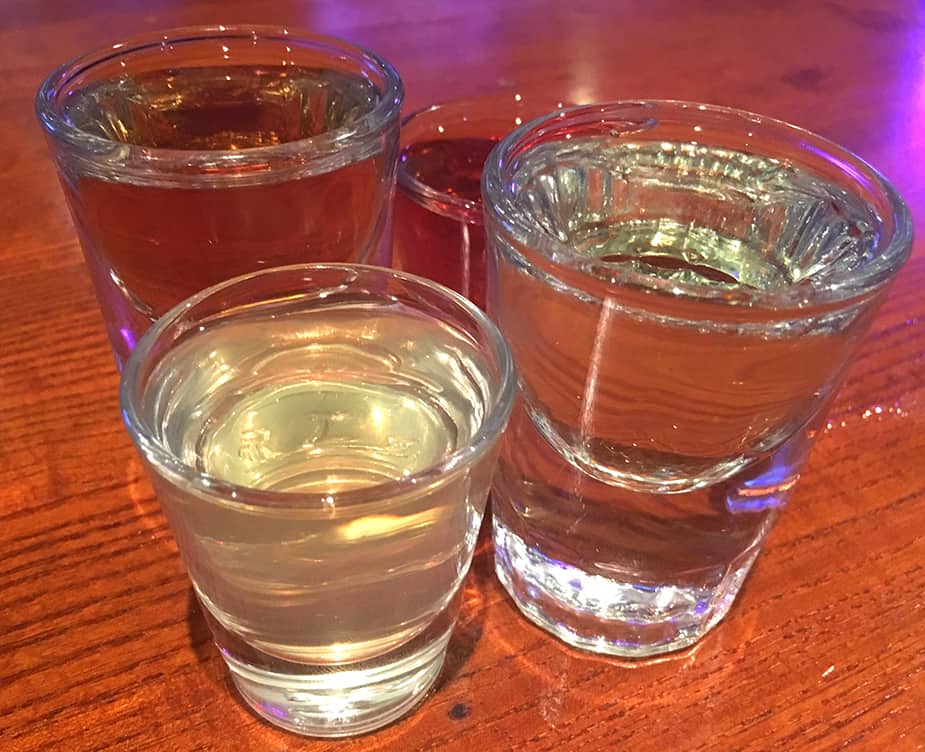 As for my preferred drink, I settled on a ZiegenBock Amber Beer which is brewed locally in Houston, TX.
It was the perfect complement to my meal – an 8oz Sirloin Steak topped with Tavern Mushroom and Onion with Loaded Garlic Mashed Potatoes and broccoli.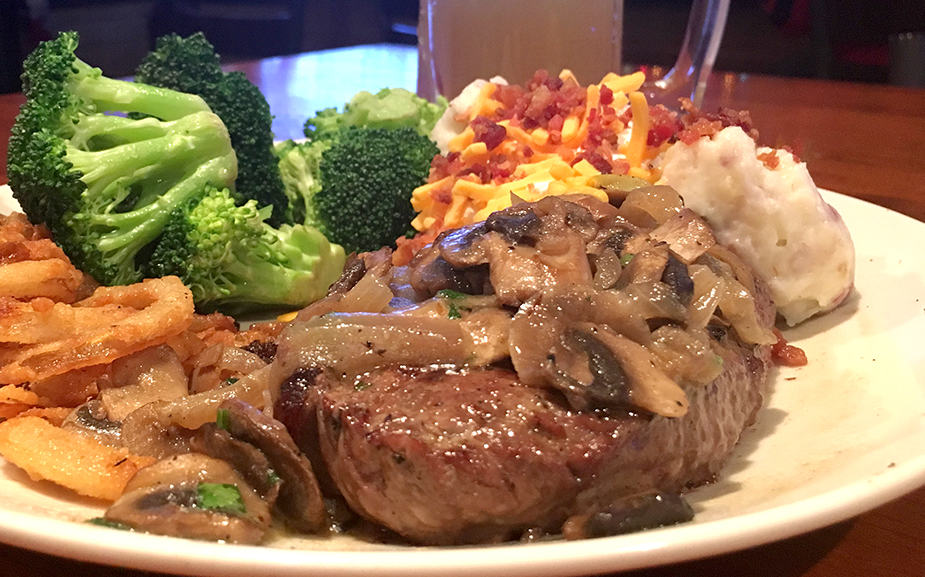 To liven up the party, one of my new friends programmed the jukebox to play some R&B, Funk, and Soul music.
People started swaying back and forth in their chairs as the music slinked through the restaurant.
I fully expected everyone to get up and form a Soul Train line. Maybe we just needed a few more Dollar L.I.T.s to make that happen.
When you need a break, be sure to check out Happy Hour at Applebee's this holiday season.
---
Tweet us @mochamanstyle or leave a comment on our Facebook Page to share your thoughts on this article. Follow us on Instagram @mochamanstyle