This post is sponsored by Applebee's. All opinions are my own.
My sons and I like to explore Houston and try different things. One day, we scheduled several exciting activities – archery, slot car racing, and an art festival. Needless to say, we were famished by the end of the day.
"What do you want for dinner?" I asked the boys.
My 14-year old son, who always has an opinion on our dining options, yelled, "Burgers!"
I asked my 10-year old son if he agreed, and he said, "Yeah, sure."
I knew exactly where to go. We left the art festival and headed directly to Applebee's.
When we arrived, the hostess escorted us to a booth by the window. A server arrived within a couple of minutes to take our drink orders. My sons love the frozen lemonades and ordered strawberry and mango respectively. I got a Modelo because beer and burgers are a great combination. The server returned with our drinks and we placed our food orders.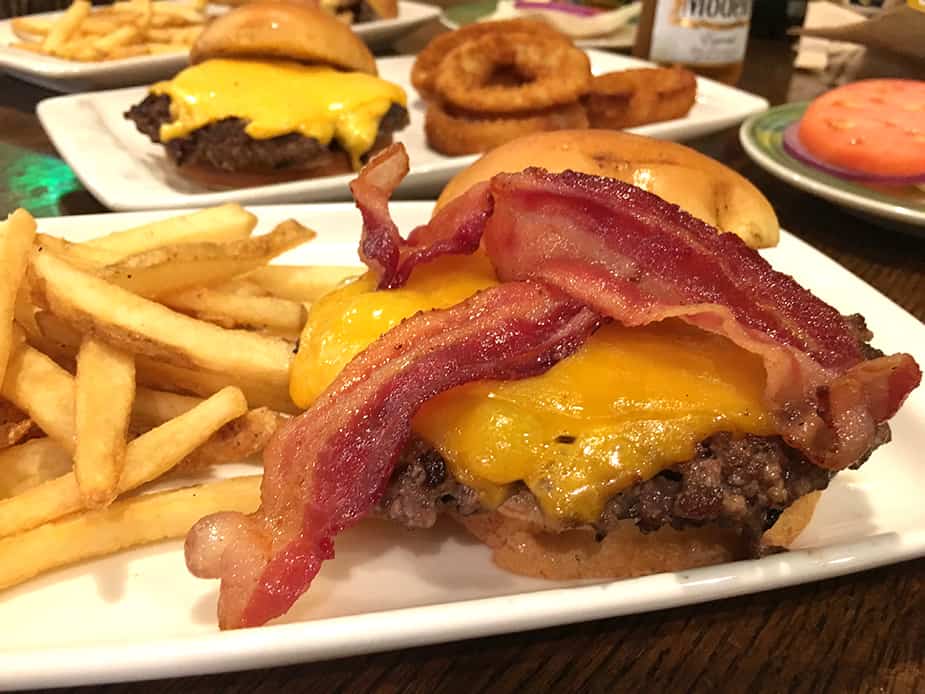 My 10-year old son, who is not an adventurous eater, played it safe and ordered the American Standard Burger. This burger has an all-beef patty with seared-in bacon, diced onions, and pickles topped with melted American cheese, Applebee's signature sauce, and a Brioche bun.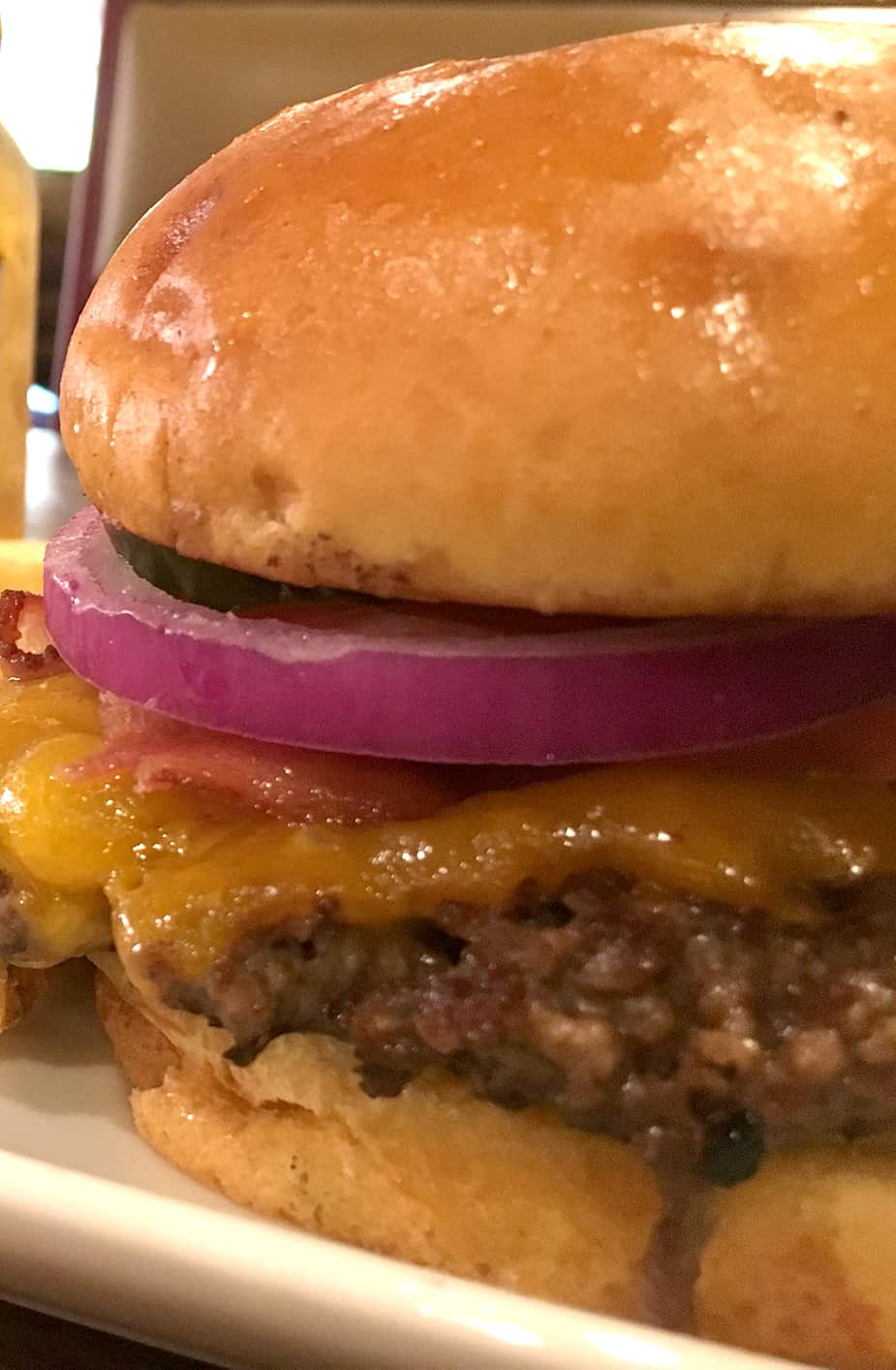 I was immediately drawn to the Triple Bacon Burger. It comes with two slices of thick, crispy bacon, cheddar cheese, BBQ bacon ranch sauce, and bacon cooked into the all-beef patty.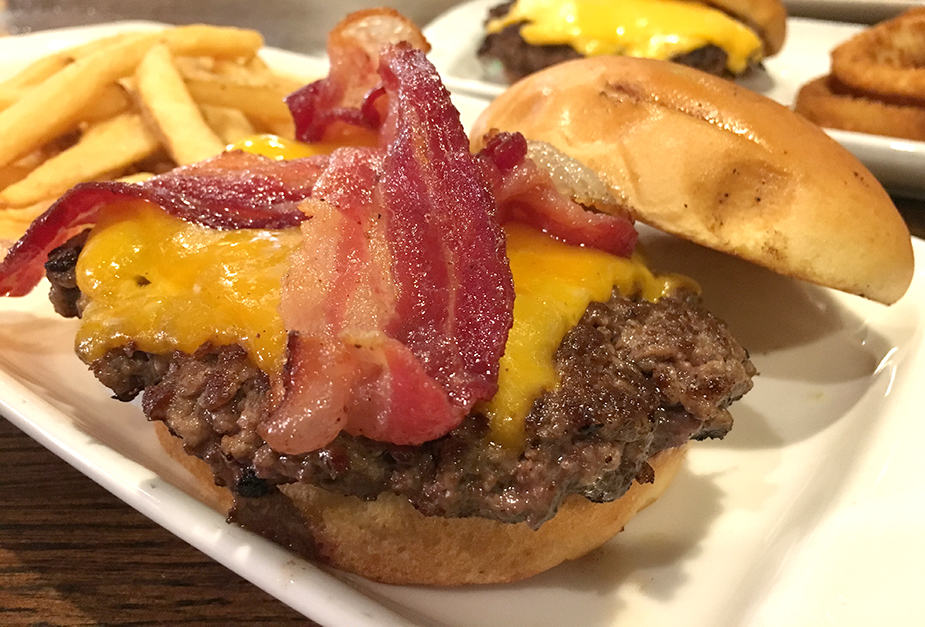 My 14-year old, who suggested burgers in the first place, decided to go against the grain and order the Bacon Cheddar Grilled Chicken Sandwich.
"I thought you wanted a burger," I said.
"After looking at the menu I changed my mind," he said. "I've had a burger with bacon before, but I haven't tried a chicken sandwich with bacon."
"Whatevs," I said.
The burgers at Applebee's were juicy and delicious. The bacon inside the patties added an extra dose of flavor. My 14-year old son also enjoyed his chicken sandwich even though we tried to snub him for refusing to order a burger like the rest of us.
When we finished dinner, the night was still young.
"Do you guys want to do anything else?" I asked my sons.
They looked at each other and shrugged. Then my 10-year old son spoke up.
"Let's just go home and play video games," he said.
My 14-year old son chimed in, "Yeah, get ready to lose in Injustice."
"Oh, it's on!" I said.
Tweet us @mochamanstyle or leave a comment on our Facebook Page to share your thoughts on this article. Follow us on Instagram @mochamanstyle