"At Home With" is a regular feature showcasing men's homes and interior design
Dr. Donnell Newman, Jr. looked at more than 50 homes on the internet before he found one he really fell in love with.
"It was the layout," says the 37-year-old emergency medicine physician now based in Houston, Texas. "This was a fixer-up and I saw the enormous potential."
Houston was not Dr. Newman's initial destination. After practicing in Kansas City for a few years, he planned to set up shop in Chicago. But before heading to the windy city, he took a side trip to Houston to visit an old friend.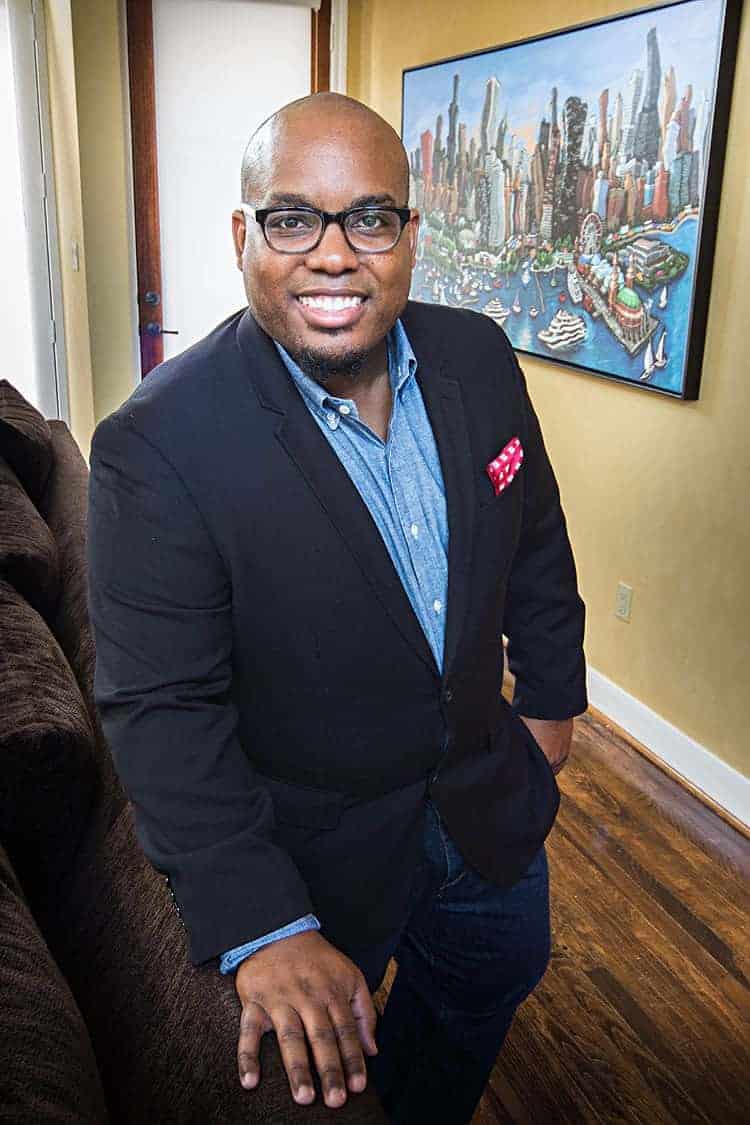 "I thought Texas was no more than tumbleweeds and cows", says the native of Baltimore, Maryland. "Once I got here, I saw so many symbols of Black wealth. No other place in America can compete with Houston."
In December 2015, Newman purchased his 3-story, 3,100 sq. ft. home that was built in 2006 and immediately began renovations.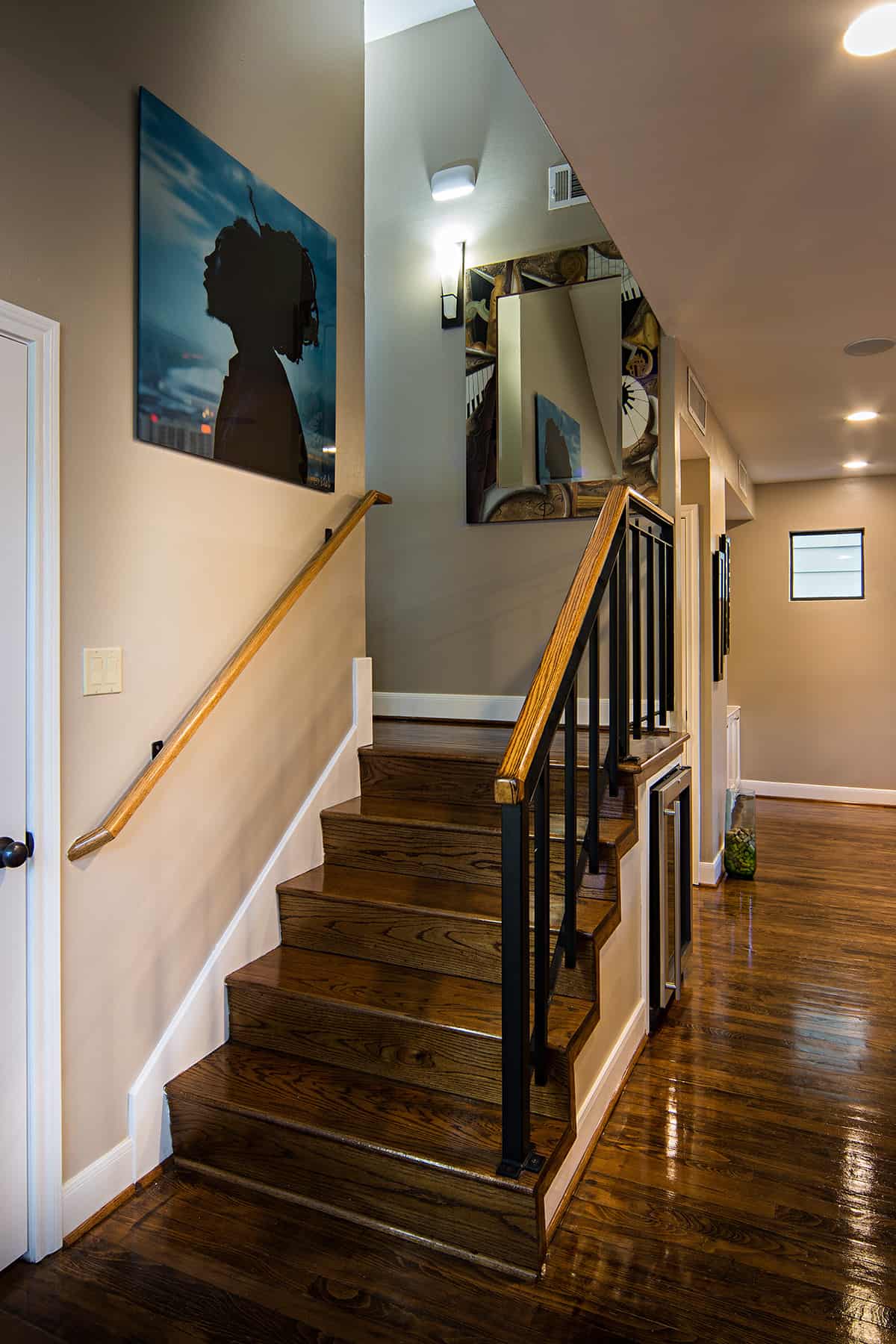 "I re-painted every inch of the house inside and outside, re-did the electrical wiring, put in a state of the art sound system, put in hardwood flooring throughout the house, replaced the bathroom fixtures, and re-did all of the landscaping," Newman said.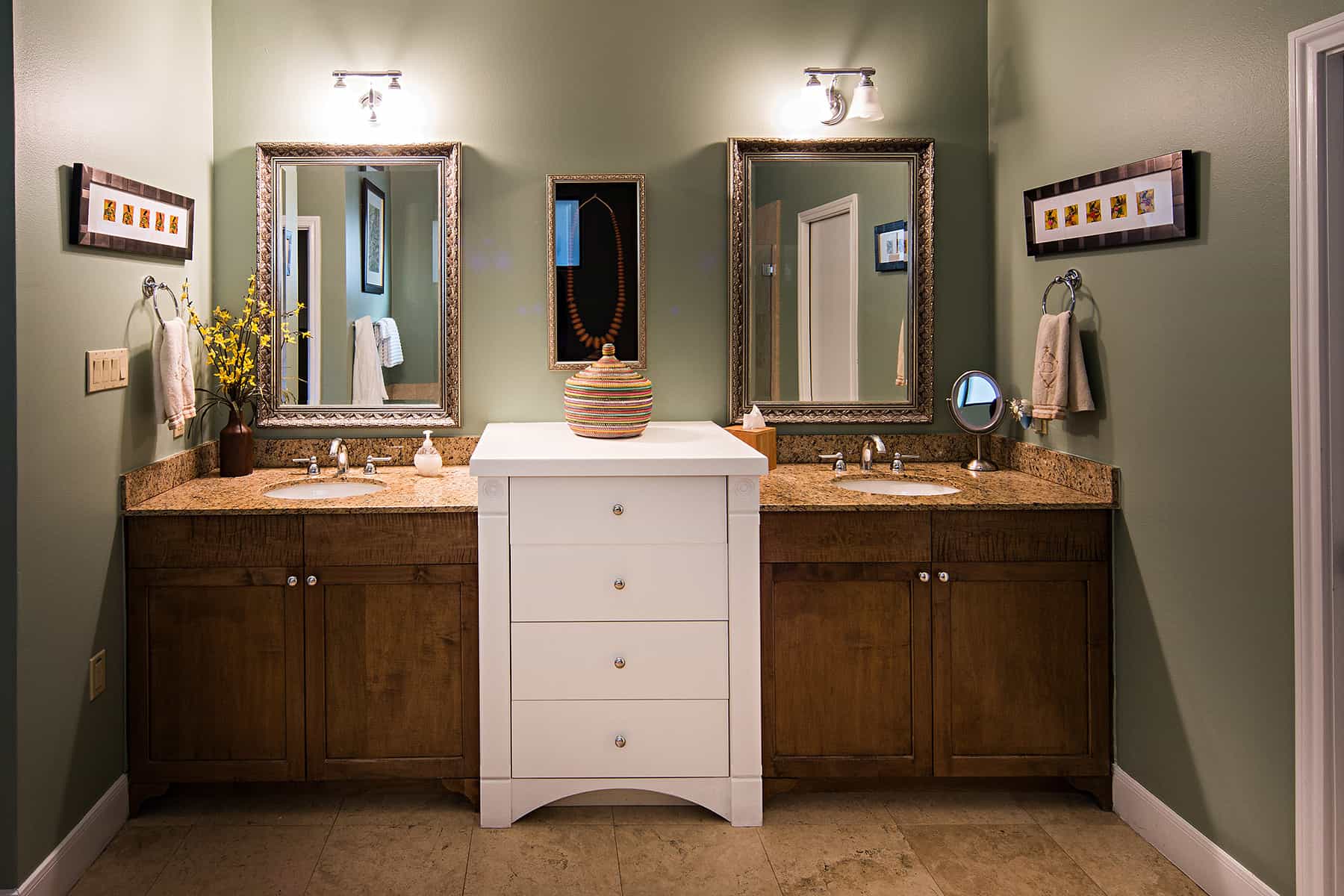 To make his new home come alive, Newman decided to paint the living area in a Ralph Lauren yellow suede. Other rooms are painted in grays and tones of white.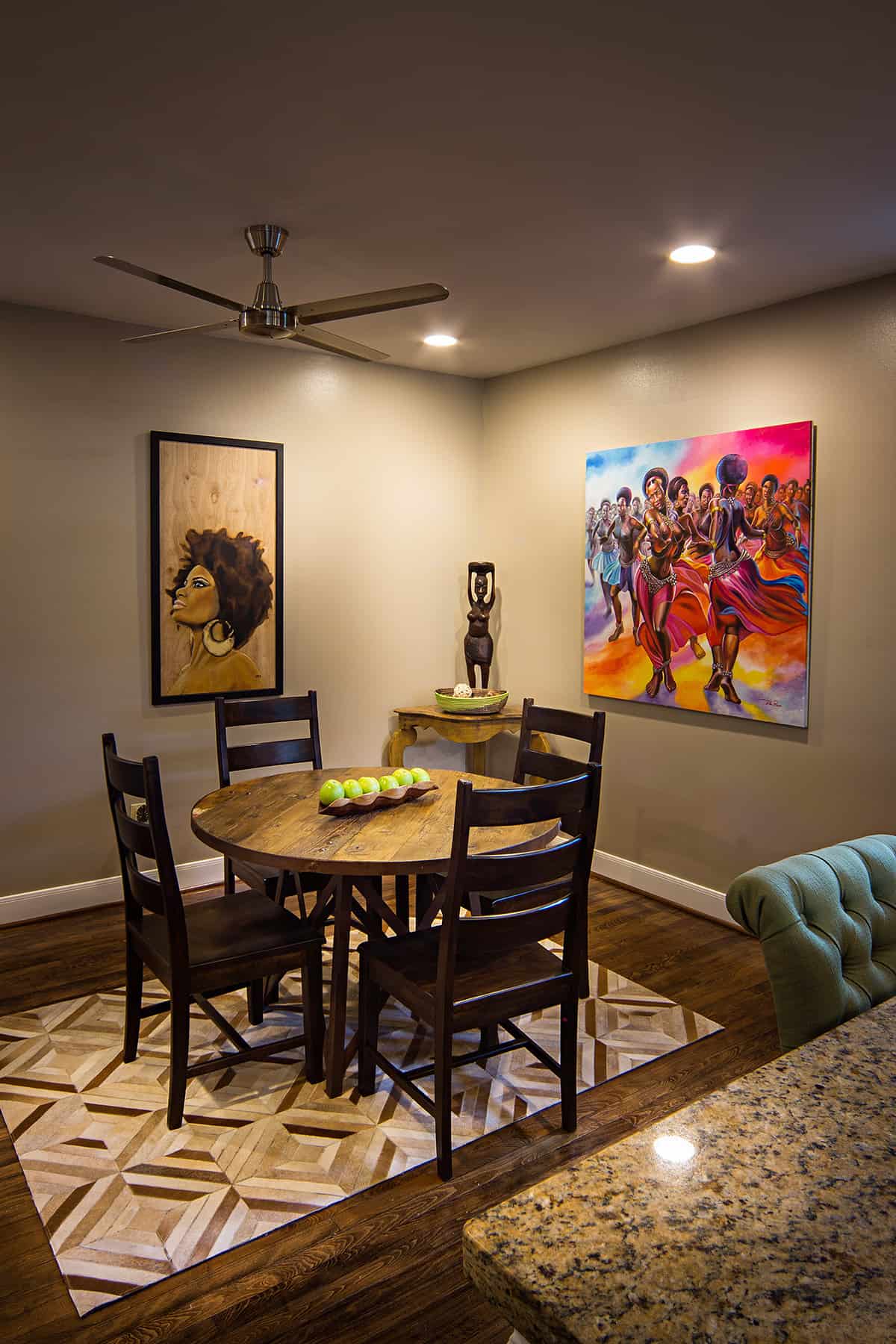 "I wanted colors that are cool, comfortable, and relaxing. That fits my personality. Subtle. Not flashy," Newman said.
Newman also called on his long- time friend Clancee Victor to help make his home "less clinical" looking. She selected bedding and bathroom towels and helped with the placement of furniture.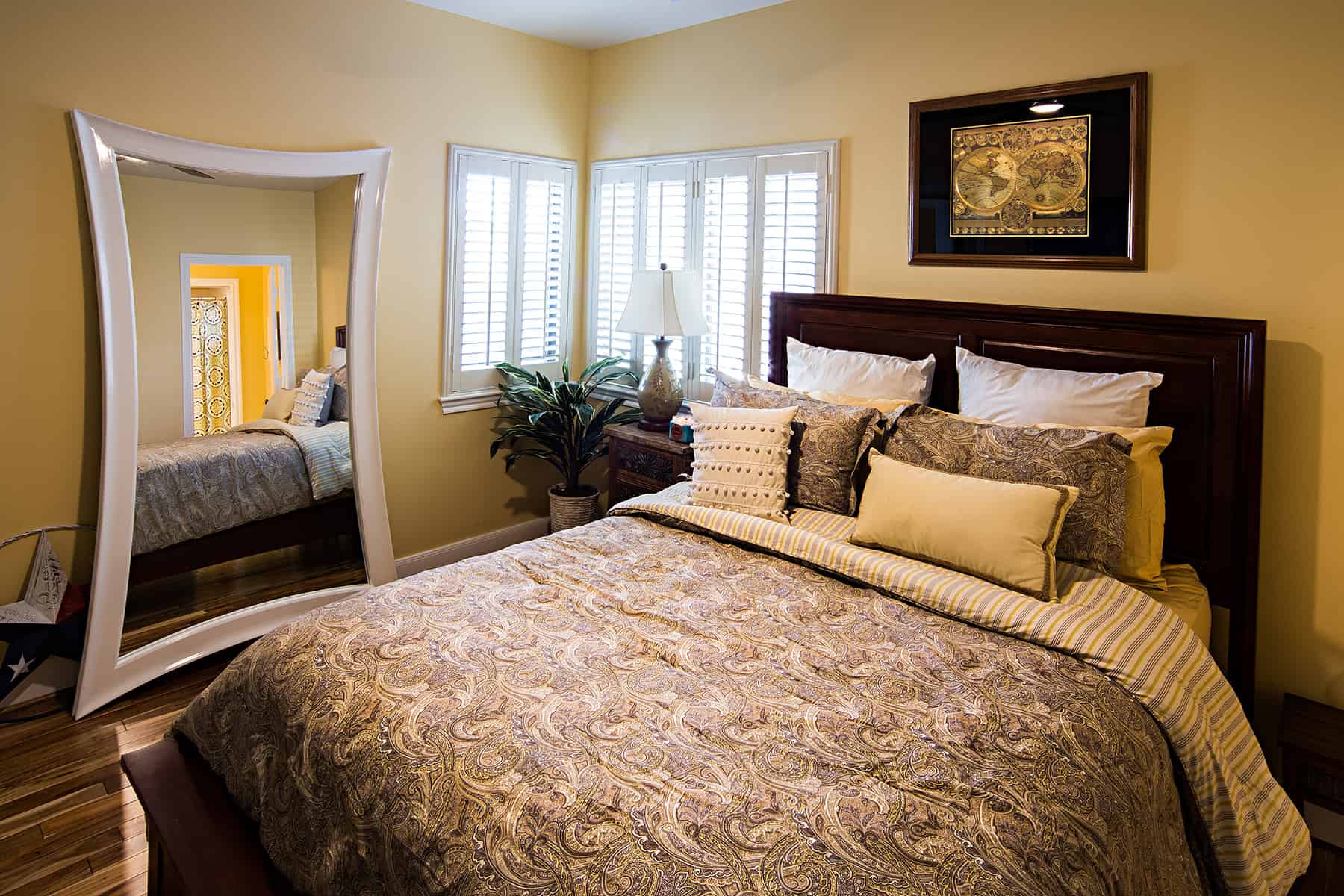 The home has four bedrooms. Newman turned one into a work-out room and one into his sneaker closet which contains 102 pairs of coveted sneakers. He began collecting expensive shoes six years ago.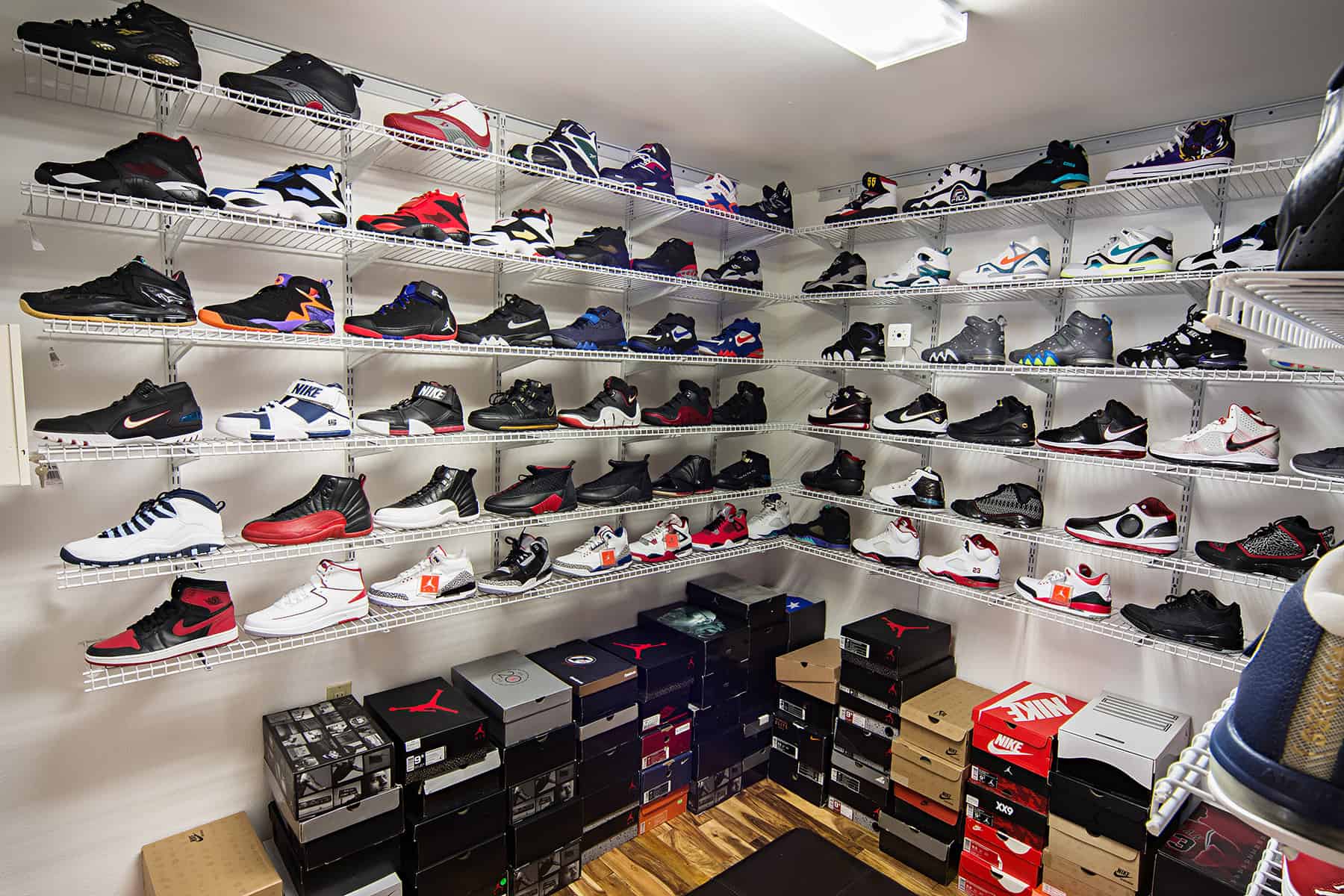 "There are Jordans, Lebrons, Iversons, Dion Sanders, Grant Hills, Larry Johnsons, Shaqs, Kobe Bryants and Penny Hardaways," Newman said. "They are all new except for one pair that I wore."
Newman is also a huge NBA card collector. On one wall in his "man loft," he has a 7-foot shadowbox with 120 cards and on another wall hangs a second shadowbox with more valuable NBA cards. In total Newman has more than 500 such cards in pristine shape.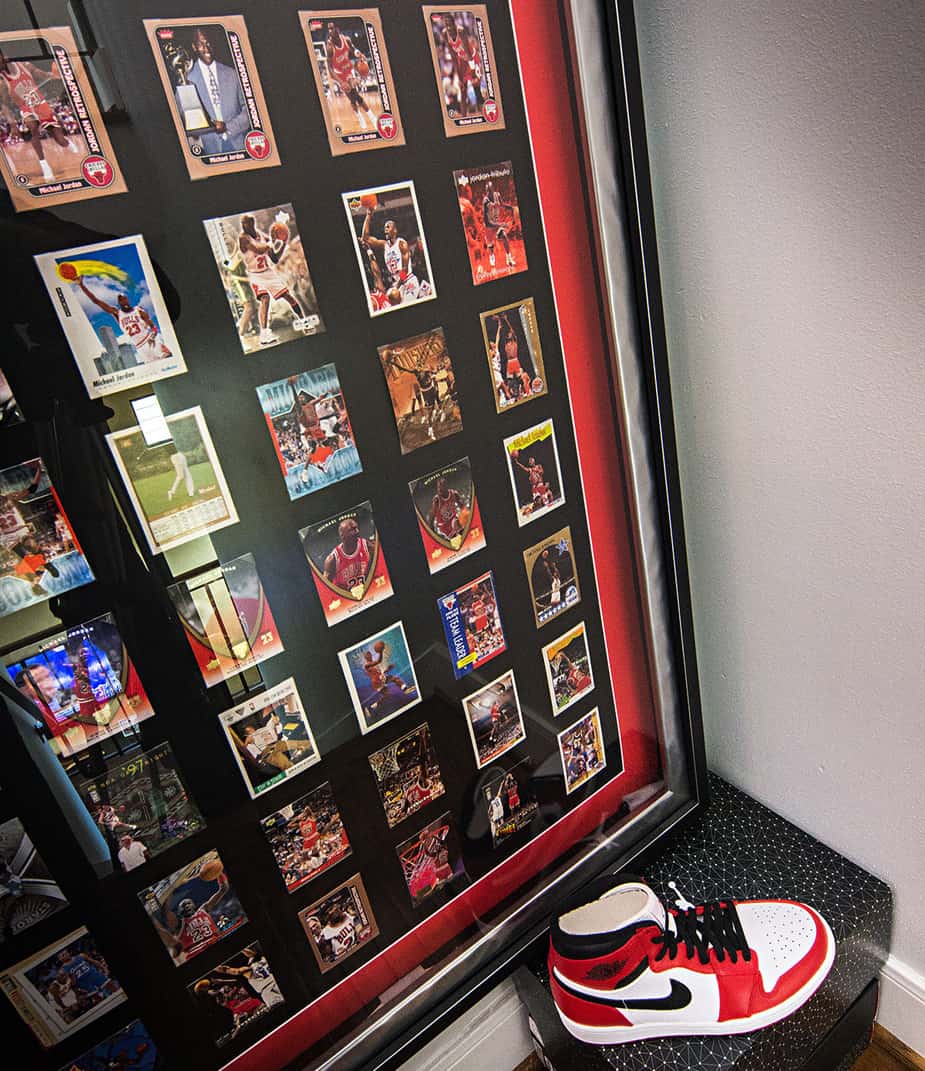 In addition to basketball, Newman has many other interests.
"I'm a big Ravens fan. I love traveling to the games in different parts of the country," he said. "I am also a big music fan. I love Coltrane and Miles Davis. I love contemporary jazz. Boney James, Rick Braums, Norman Brown, Marcus Miller. And believe it or not, I love hip hop. Rick Ross and T.I."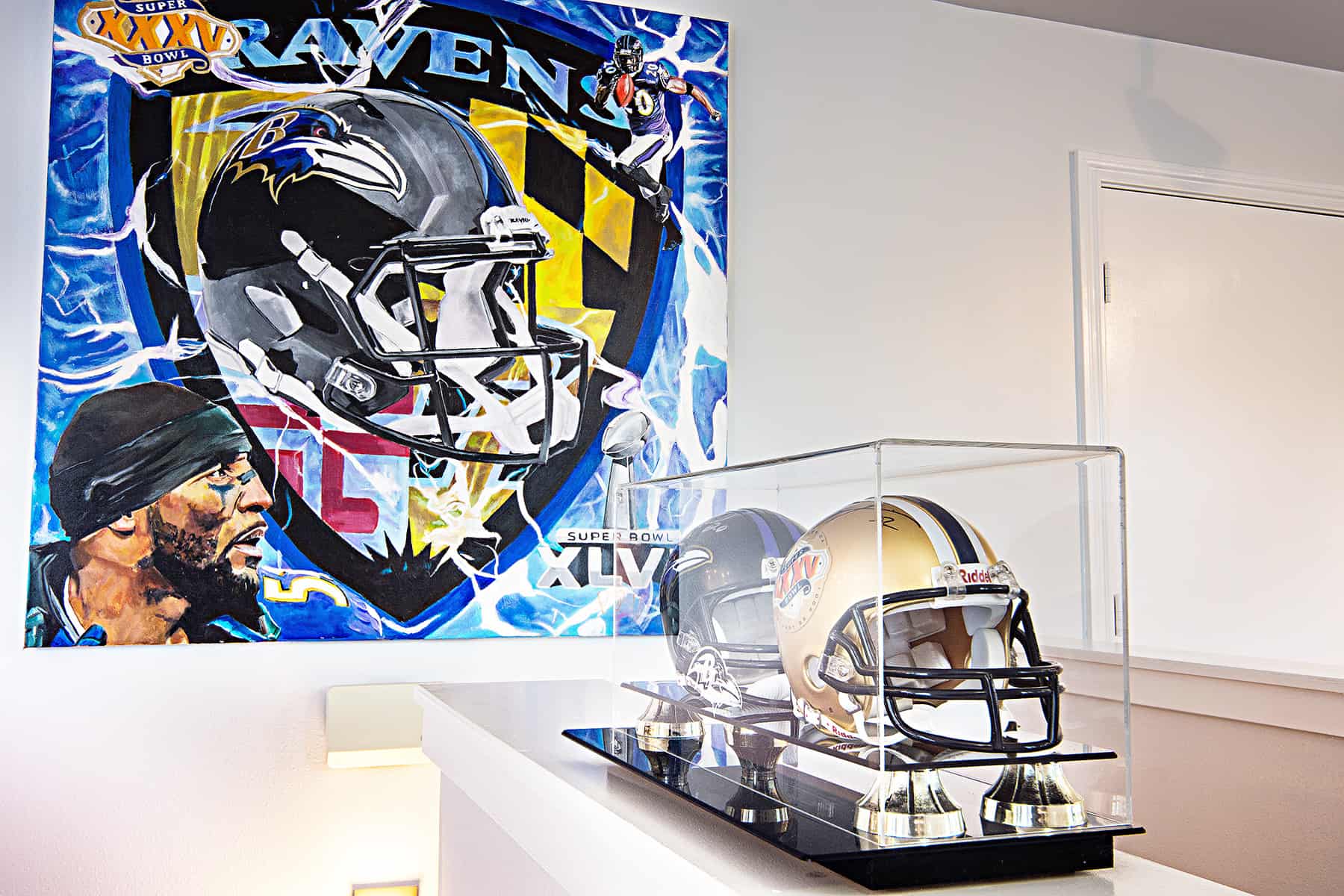 While Newman enjoys all aspects of his home, he does have a favorite room.
"It has to be the master bedroom," he said. "It is soothing and comfortable. And I have all of the electronics in there that I need."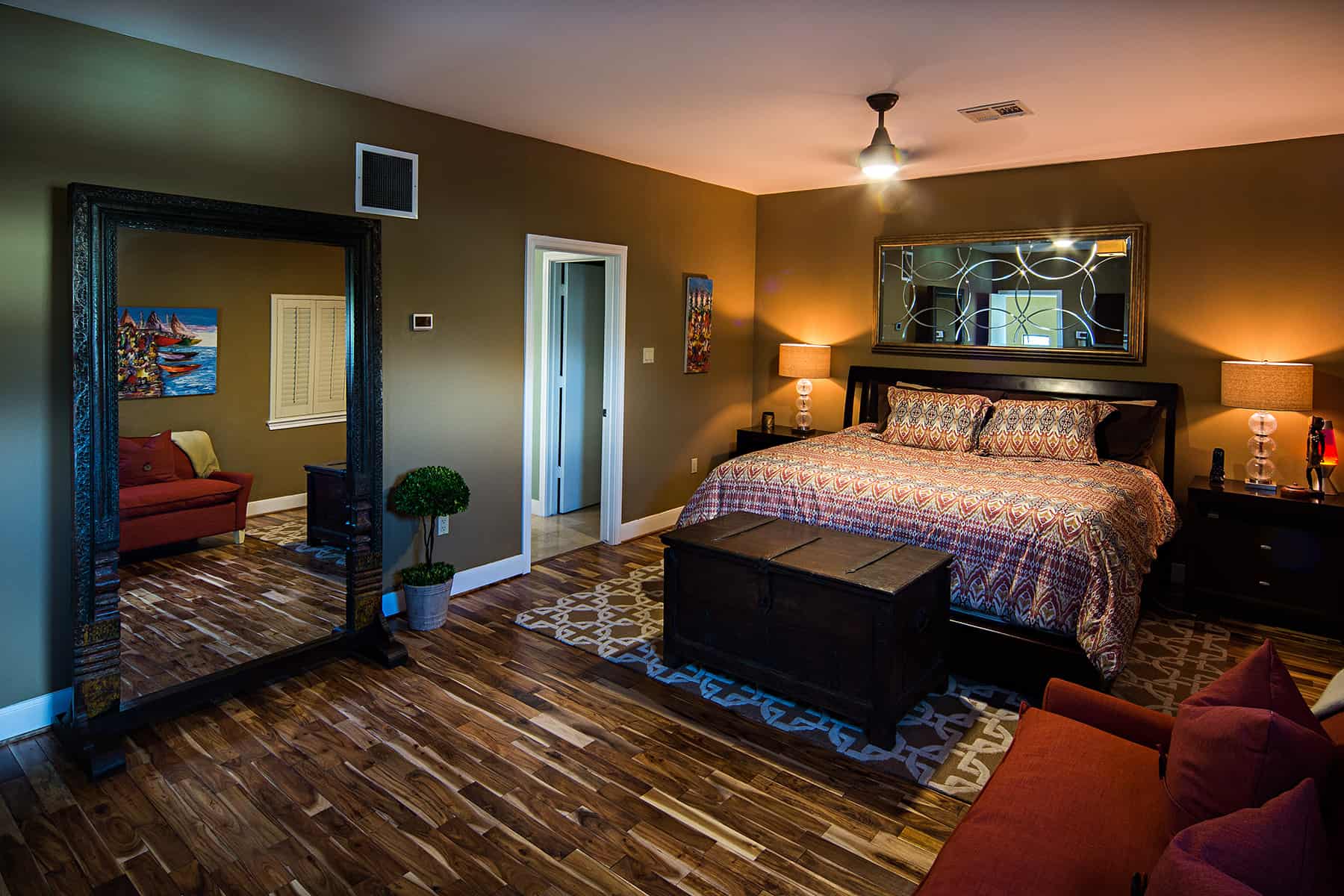 Newman made a point to install African-American and African art in his home. Much of it features black women.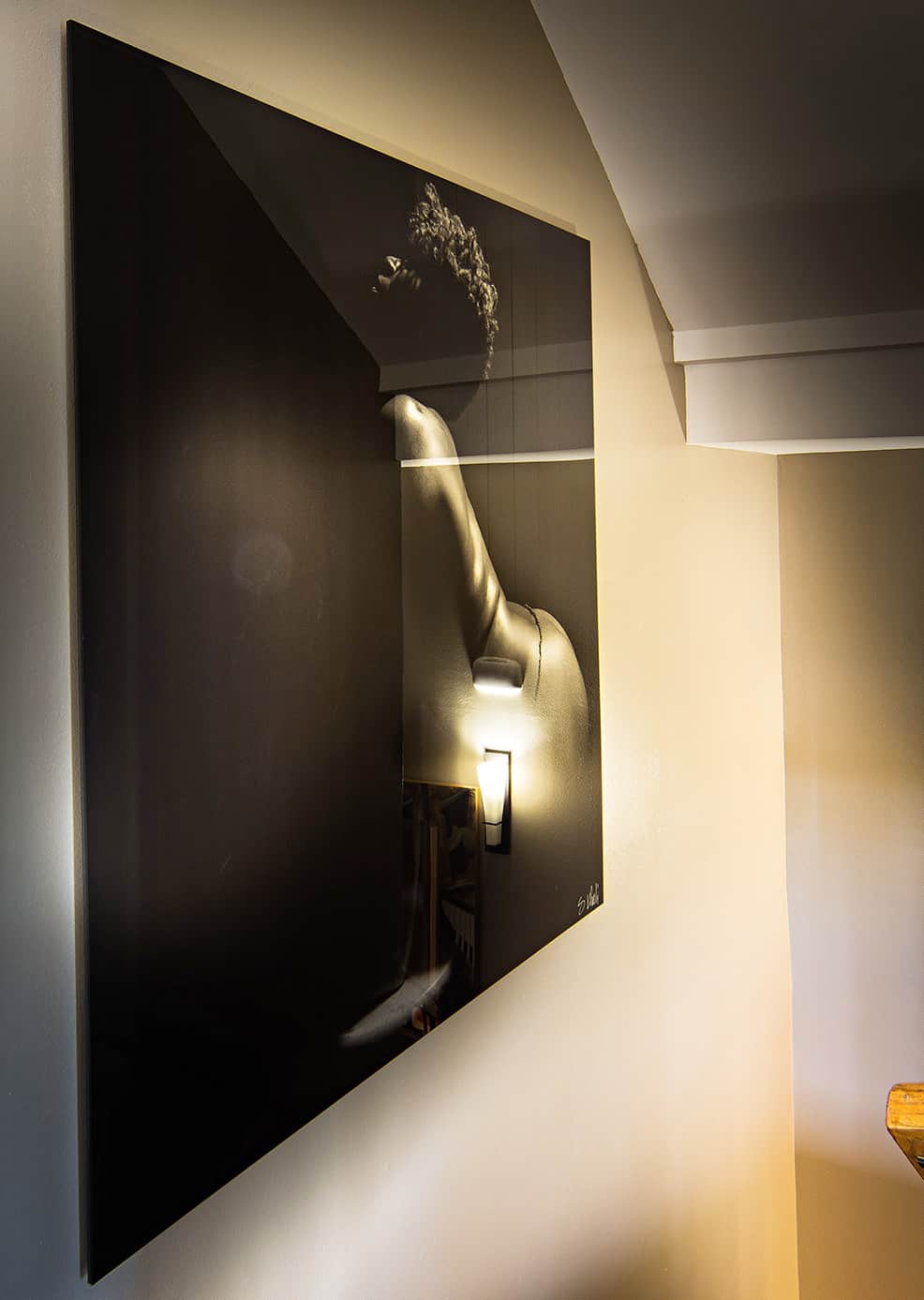 "I value our sisters so much and that's why artwork of them is such a part of what I collect," he said. I call my art ancestral."
Photos by Grady Carter
---
Tweet us @mochamanstyle or leave a comment on our Facebook Page to share your thoughts on this article. Follow us on Instagram @mochamanstyle
Lloyd Gite is a former TV journalist and the owner of The Gite Gallery in Houston, TX, which features African and Afro-Cuban art.