Being the king of your own nation has its perks. Especially when your kingdom is home to the only deposits of the world's most precious metal. T'Challa (aka Black Panther), ruler of the fictional African nation, Wakanda, has an estimated worth of $500 Billion thanks to his country's Vibranium deposits.
But Iron Man and Batman would have no problem landing on the Forbes Richest People on the Planet list. In fact, Tony Stark and Bruce Wayne would rank higher than Bill Gates, Jeff Bezos, and Warren Buffett with respective net worths of $100 Billion and $80 Billion. Check out the infographic below to see how these and other superheroes rank in terms of wealth.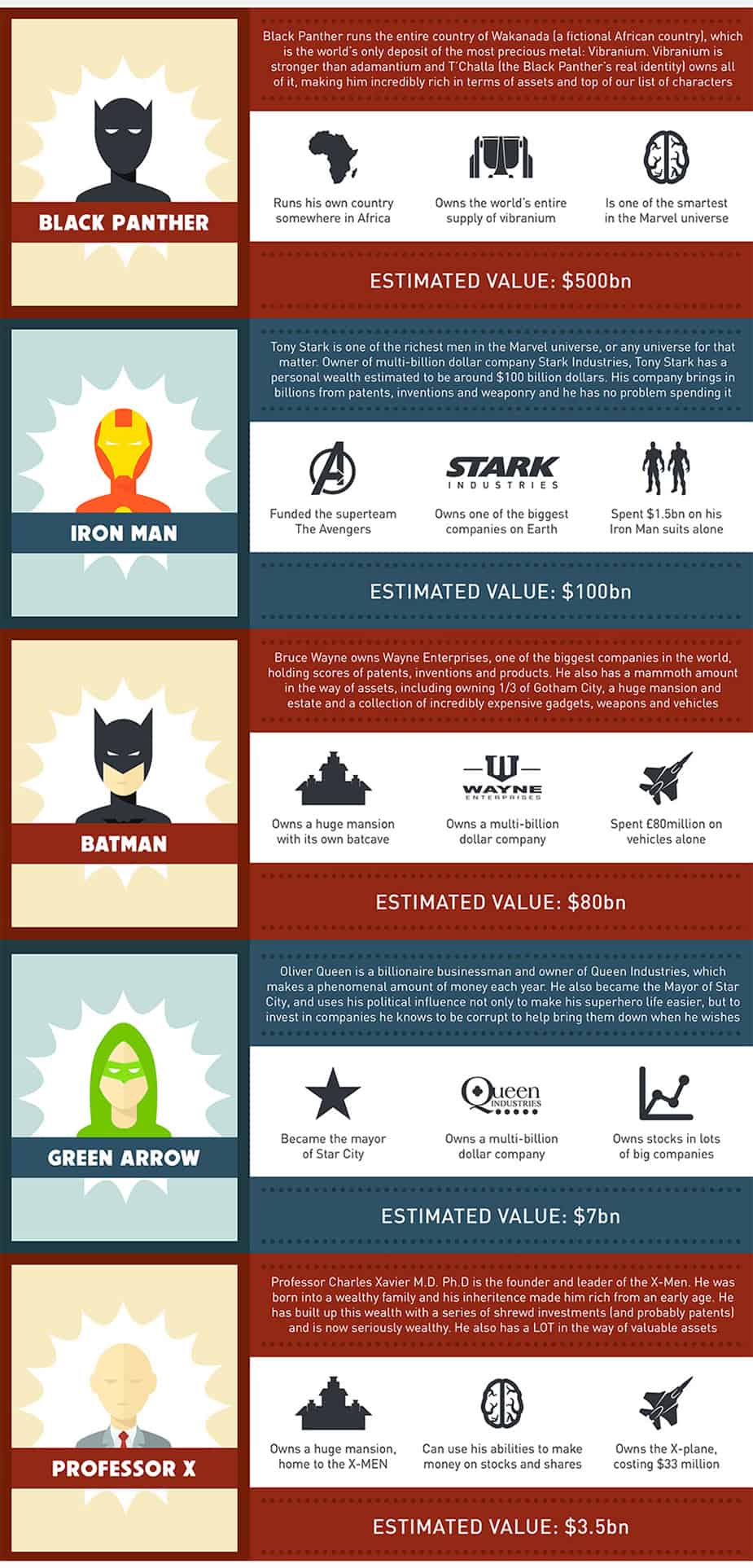 Tweet us @mochamanstyle or leave a comment on our Facebook Page to share your thoughts on this article. Follow us on Instagram @mochamanstyle.