When it comes to buying a suit, many men feel intimidated. Sorting through the different styles, sizes, colors, and designers can be overwhelming. But it doesn't have to be this way. Purchasing a suit can be a pleasant experience if you have the right information.
Below, you will find practical tips on how to buy a suit including how to size a suit, how to pick the right color, and how to select a cut that fits your body type and personal style.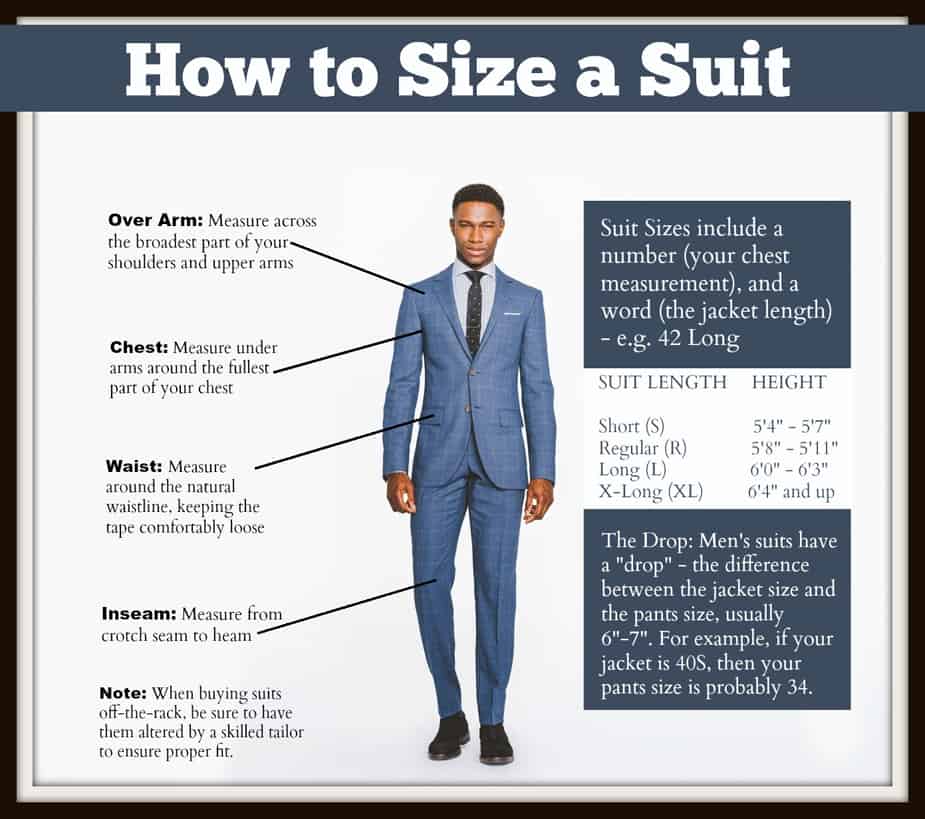 Suit Color
For many men, the default suit color is black. Guys choose this color because they believe it is the most versatile. While black suits are sleek and functional, they should be reserved for funerals. Navy Blue and Charcoal Grey are better choices for your wardrobe.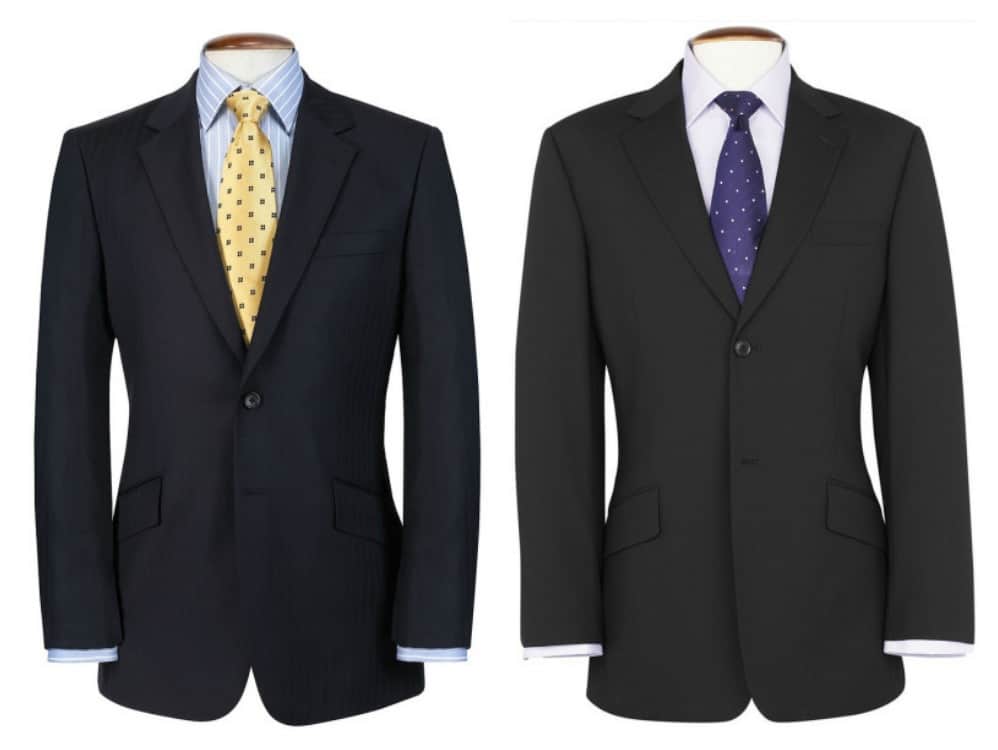 Charcoal Gray goes well with a wide range of colors and patterns. With a Charcoal Gray suit, you can be a bit more adventurous with your shirts, ties, and shoes.
Because of its neutrality, a Charcoal Gray suit is appropriate for work, weddings, funerals, or other semi-formal events.
Navy blue is also a practical, straightforward color for suits. A Navy Blue suit is a staple for any man's wardrobe.
Light Gray, Dark Brown, and Tan are a few more classic colors that stand the test of time.
If these colors are too conservative for your taste or you want to venture off the beaten path, then there are myriad suit colors available for you to choose from.
When selecting a suit color you should take a few things into consideration: The season; your current wardrobe, accessories, and shoes; your skin tone; how, when, and where you plan to wear the suit; and current fashion trends (certain colors go in and out of style).
Suit Cut
After you have determined your proper suit size and color, you must choose a cut. Suit cuts range from Extra-Slim to Classic Fit.
Extra-slim suits work best for tall, slender men while Classic Fit suits work with a range of body types.
However, suit cut is a matter of personal preference. Choose a cut that looks good on you.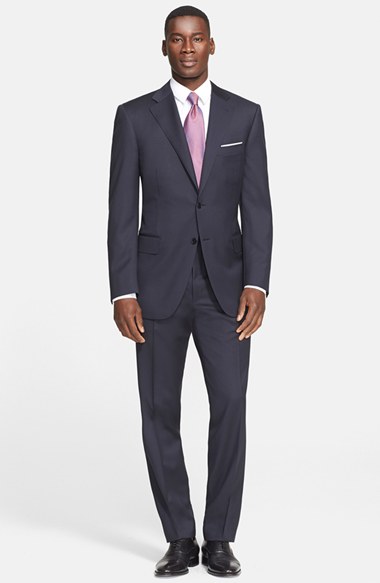 Extra Slim Fit
Sleek and fashion-forward
Armholes are high and sleeves are narrow
Super slim lapels
Sits low on the waist
Extra-trim fit through hips and thighs
Very narrow opening around the bottom hem
Slim Fit
Closely-tailored and modern
Slim lapel and higher button placement
Higher armholes create a structured look
Fitted through the chest but still allows movement
Sits low on the waist
Slim cut pants offer a leaner silhouette
Popular Brands: TopMan, Perry Ellis, Bonobos, Kenneth Cole
Classic Fit
A polished, traditional cut
Deeper armholes and a natural shoulder for a more comfortable fit
A wider chest allows for plenty of movement
Sits at waist
Easy fit through hips and thighs
Wider opening around the bottom hem
Popular Brands: Tommy Hilfiger, Jones New York, Jos. A. Bank
Find a Good Tailor
To ensure that the suit fits you like a glove, take it to a tailor for alterations.
The tailor will need to adjust the jacket sleeve length and pants hem (decide if you want a full break, half break, or no break).
You may also need to make slight modifications to the jacket and pants waistline. A skilled tailor will suggest the proper alterations.
If you take his advice, he will make your off-the-rack suit, look like a custom-made one.
---
Tweet us @mochamanstyle or leave a comment on our Facebook Page to share your thoughts on this article. Follow us on Instagram @mochamanstyle.