Peyton Manning has done something that John Elway never could. He's helped to make the Denver Broncos America's favorite football team.
In an online survey of 2,543 adults conducted by The Harris Poll, the Broncos replaced the Dallas Cowboys, who dropped to #4, in the top spot among football fans.
The Broncos are followed by the NY Giants (who have moved up two spots to 2nd) and the Green Bay Packers (who dropped one spot to 3rd).
Rounding out the top five favorite football teams are the Pittsburgh Steelers, up two spots from 7th to 5th.
Last season's Super Bowl champs, the Seattle Seahawks, soared up six spots to the 6th position on the list.
The San Francisco 49ers have risen one spot to 7th, while the New England Patriots have dropped three spots to 8th.
Completing the top ten are the Chicago Bears, falling three spots to 9th, and the New Orleans Saints, rising one spot to 10th.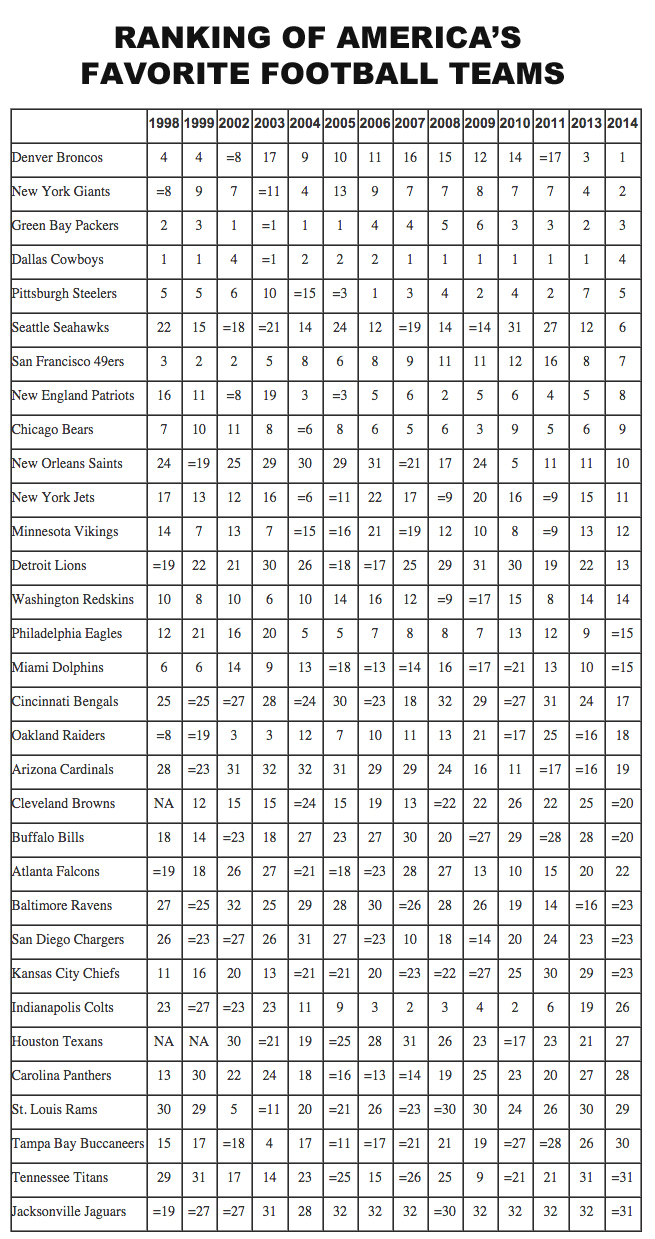 The Jacksonville Jaguars are at the bottom of the list for the fifth year running, though at least this time around they're not alone – they share the spot with the Tennessee Titans this year.
---
Tweet us @mochamanstyle or leave a comment on our Facebook Page to share your thoughts on this article. Follow us on Instagram @mochamanstyle
Frederick J. Goodall is the Editor-in-Chief of Mocha Man Style, media spokesperson, event host, photographer, and a top social media influencer in Houston, TX. He likes to write about fashion, cars, travel, and health.