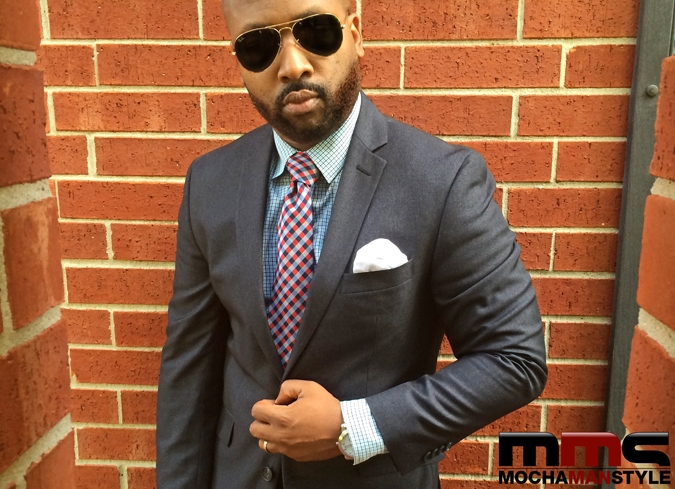 Simon Malls, GQ, and Glamour will be hosting a nationwide style tour— LOOKBOOK LIVE —which will showcase the latest fall fashion must-haves to shoppers. Frederick J. Goodall, publisher of Mocha Man Style will be a featured panelist and style ambassador at the event in Houston, TX at the Galleria.
"I'm honored to be selected as a style ambassador," said Goodall. "Houston is a fashionable city and I'm excited to share the new fall trends."
With personal styling sessions, grooming tips and informative panels, Lookbook Live will have you looking fresh for fall. The programming line-up includes:
Style Q+A Expert Panel: GQ & Glamour's style expert-led panel discussion will translate the season's trends from the runway to real life. The audience is encouraged to ask questions.
Lookbook Live Lounge Styling: GQ & Glamour's style experts will work one-on-one with visitors to the Look Book Lounge, providing insight on fall's hottest trends and outfit suggestions pulled from the Lounge.
Style Challenge: GQ & Glamour's style experts will style their interpretation of fall's hottest looks. The audience will vote and select the winner.
#FOUNDATSIMON Challenge: Style aficionados will compete in an exclusive challenge to shop for and then style their favorite fall looks for a chance to win a fashionable prize. GQ & Glamour's style experts will act as a resource and mentor for participants.
"If you love fashion and want to get the inside scoop on the latest fall styles, be sure to attend Lookbook Live in Houston," said Goodall.
Event: Simon Malls Lookbook Live 2014 Tour Hosted by GQ and Glamour
Location: The Galleria, 5085 Westheimer Rd, Houston, TX 77056
Date: Friday, September 12, 2014
Time: 4pm – 9pm CST
---
Tweet us @mochamanstyle or leave a comment on our Facebook Page to share your thoughts on this article. Follow us on Instagram @mochamanstyle
Frederick J. Goodall is the Editor-in-Chief of Mocha Man Style, media spokesperson, event host, photographer, and a top social media influencer in Houston, TX. He likes to write about fashion, cars, travel, and health.