I was born and raised in Texas where denim is king. Men are as comfortable wearing denim while bustin' broncos as they are signing billion-dollar deals.
Most guys have no problem with selecting a decent pair of jeans. However, things sometimes go awry when they add a denim jacket to the mix. It's easy to mess up the denim on denim look and wind up looking like a rancher or a reject from the Saved by the Bell cast.
Keep in mind that the rancher look is reserved for guys who actually work on a ranch. If that describes you, Cowboy up! But you need help if Screech is your fashion idol.
Denim jackets are versatile and can add a bit of variety to your wardrobe. Make sure the jacket has classic styling and fits well. An ill-fitting, outdated denim jacket will earn you no style points.
Denim jackets are versatile and work with a wide variety of outfits. You can wear them to work, on dates, or hanging out with the guys at your favorite dive bar.
In fact, When you find that perfect denim jacket, you'll want to wear it every day.
Here are three ways to wear a denim jacket.
Business Casual
A denim jacket can spice up an otherwise dull work outfit. A basic white shirt and tie combination becomes more interesting with a modern denim jacket and a tie clip.
The jacket also works well with flat-front dress pants or chinos.
This look makes it easy to go from the office straight to an after-work get-together with friends.
The Look:
---
Weekend Warrior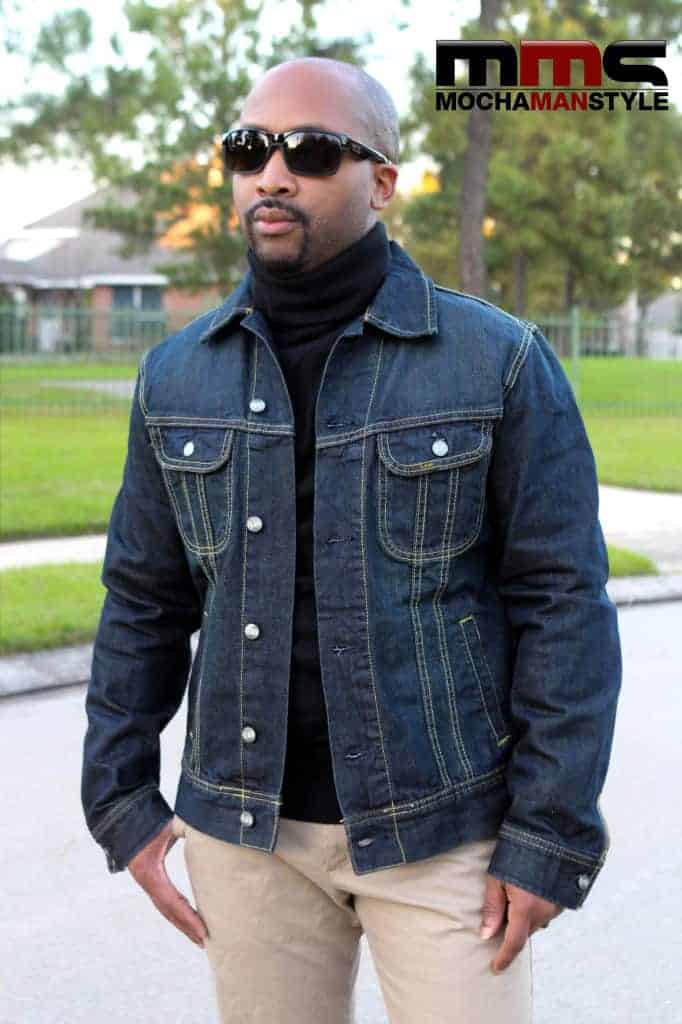 Denim Jackets are perfect for the weekend.
The casual styling allows you to have some fun with your outfits.
I added a denim jacket to this simple black turtleneck and khakis combination. The sunglasses add a bit of rakish appeal.
The Look:
---
Denim on Denim (the right way)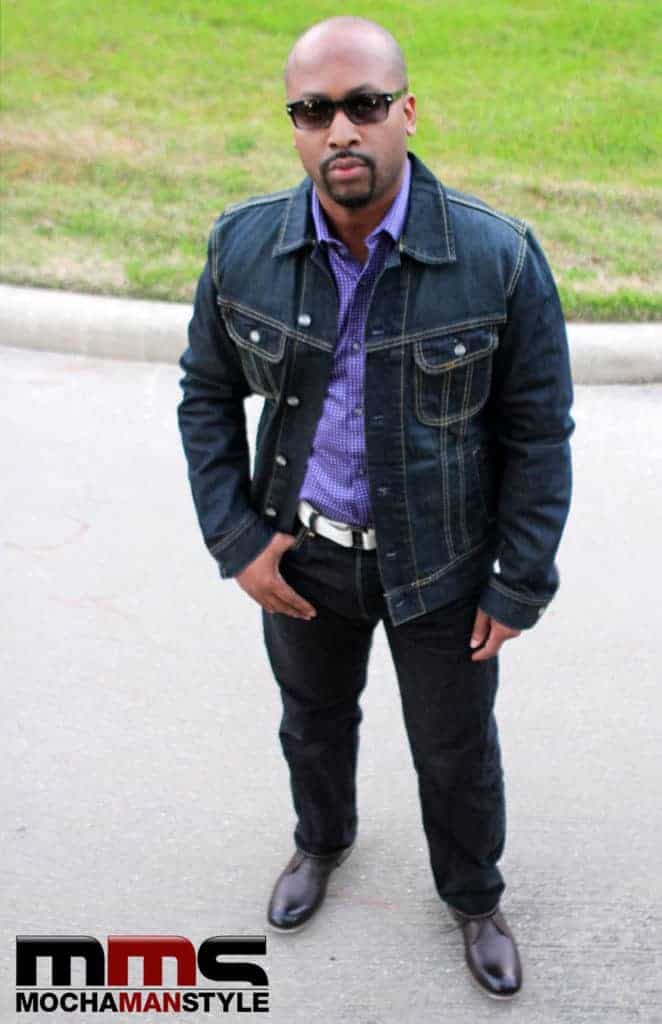 Despite what some fashion pundits say, it's perfectly acceptable to wear denim on denim as long as you do it right.
The key is to wear different shades and washes.
In the photo, I'm wearing Levi's 501s with a darker wash than the jacket.
I added a creme colored belt to add some contrast and break up the denim.
Experiment with different denim styles and figure out what works best for you.
The Look:
---
Tweet us @mochamanstyle or leave a comment on our Facebook Page to share your thoughts on this article. Follow us on Instagram @mochamanstyle