Last year, I visited Detroit on my way back from Canada.
Although I was in the city for only one night, all of my friends warned me not to leave my hotel room.
They had heard all of the negative reports about the city and feared for my safety.
I ignored their warnings because I'm an explorer and I want to form my own impressions about the places I visit.
I contacted a friend and met her for dinner at a Chinese restaurant.
After dinner, I drove through downtown and marveled at the public art.
Contrary to popular belief, the city felt vibrant and alive.
I vowed to return when I had more time to spend.
Eleven months later, I was invited on a three-day trip to Detroit (Disclosure: OnStar paid all of my travel expenses).
I accepted because I wanted to learn more about the city and see how Detroit and its residents were moving forward.
Trip to Detroit Day 1 – Detroit Luxury Hotel and Fine Dining
I arrived in the city in the evening and headed straight to my hotel, The Westin Book Cadillac.
The hotel is included in the National Register of Historic Places and recently underwent a $200 million renovation to restore it to its original splendor.
The Italian Renaissance-style hotel, built by Detroit's famous Book brothers, was the tallest building in Detroit and the tallest hotel in the world at its completion in 1924.
I entered my spacious room and I was impressed by the amenities and the views of the city.
I plopped down on the luxurious bed and wanted to lie there forever because it was so comfortable.
However, my rest was cut short because I had to get ready to meet some friends for dinner at Michael Symon's Roast.
I was eager to dine at this restaurant for three reasons: (1) Michael Symon is my 3rd favorite Iron Chef (he's behind Bobby Flay and Masaharu Morimoto), (2) The Detroit Free Press named Roast "Restaurant of the Year, " (3) His culinary style is described as meat-centric. As a Texan, this is my kind of cooking.
I ordered a medium-rare Filet Mignon. It was delicately seasoned with sea salt and olive oil. The meat was succulent and each bite melted in my mouth.
The server recommended a nice Argentine wine, Alma Negra, Bonarda, that paired well with the steak.
Surprisingly, the meat was not my favorite dish.
That honor went to the Brussels Sprouts & Walnuts.
I'm usually not a fan of brussels sprouts, but I would eat this dish every day.
It was a creamy, savory blend of vegetables, nuts, and sauce.
If you go to this restaurant, do yourself a favor and order this dish. You will not regret it.
I finished the meal with a decadent creme brulee and a cappuccino – the perfect ending to a perfect meal.
Trip to Detroit Day 2 – Detroit High Tech, Hot Dogs, and Heritage
The next day, I visited the Onstar Command center.
It is a technological marvel that wouldn't be out of place at NASA.
I also got a rare peek into an underground research center that GM uses to test new technology on their vehicles.
I can't tell you much about what I saw, but I will say that taking a selfie in your car will be much easier in the future.
After listening to all of that high-tech talk, I was famished.
Our hosts instructed us to get into the Buicks that were waiting on us and they would take us to our lunch destination.
My anticipation grew as we drove through downtown Detroit. We finally stopped on W. Lafayette Blvd.
Detroit Hot Dogs
If you're familiar with Detroit, you know that this street is the home of two iconic hot dog restaurants – Lafayette Coney Island and American Coney Island.
We had to choose which restaurant we wanted to try.
I scouted both restaurants before making my choice. I noticed blue-collar workers, businessmen, and families entering Lafayette.
This information coupled with the fact that Lafayette looked like a hole in the wall sealed the deal for me.
The ambiance and service won't garner five-star Zagat ratings, but the coneys more than make up for it.
The hot dog had a nice bite and the chili was meaty and spicy. I also sampled my friend's chili cheese fries and gave them a thumbs-up.
Out of curiosity, I wandered to American to check on my friends and taste a coney from the competition.
In my unbiased test, I declared Lafayette to be the coney champion.
The American contingent chased me out of the restaurant and threatened to charge me with treason.
Detroit Pride
While I waited for my group to finish their lunch, I wandered next door to Tip Toe Shoe Repair.
A shoe shine station filled the majority of the tiny shop. Detroit paraphernalia and shoes lined the walls.
The owner, Andy the Shoe Man, gave me the once over from behind the counter and asked if I wanted to buy a scarf. I declined and told him that I was just browsing.
Eventually, we struck up a conversation, and Andy the Shoe man had a lot to say about Detroit's negative press.
"I love this city," said Andy. "All of the things you hear about Detroit on the news aren't true. I've had this store for 20 years and I've never had a problem."
Over the next few minutes, Andy doggedly defended his city. His passion probably did more to change my perceptions about Detroit than the Chamber of Commerce ever could.
"I'm tired of people saying bad things about my city, he continued. "I wish I could take you to my house so you can see that I live in a nice neighborhood with good neighbors. Detroit has decent hard-working people. The media never shows you that side of our city. This is one of the best cities in America. I'm going to live here for the rest of my life."
I thanked Andy for talking to me and asked him one last question before I left, "American of Lafayette?"
"American," he said with a laugh. "The owner is my landlord."
Exploring the City of Detroit
After lunch, my friend Melisa and I hopped into a Buick Regal and explored the city.
We visited an Onstar call center (like Andy, the operators at the center also made a point to let me know how much they loved Detroit), committed fake grand theft auto, toured the GM Heritage Center (a roomful of classic cars = Heaven), and had a nice dinner at an Italian restaurant where we had Duck Ravioli and Lobster Risotto.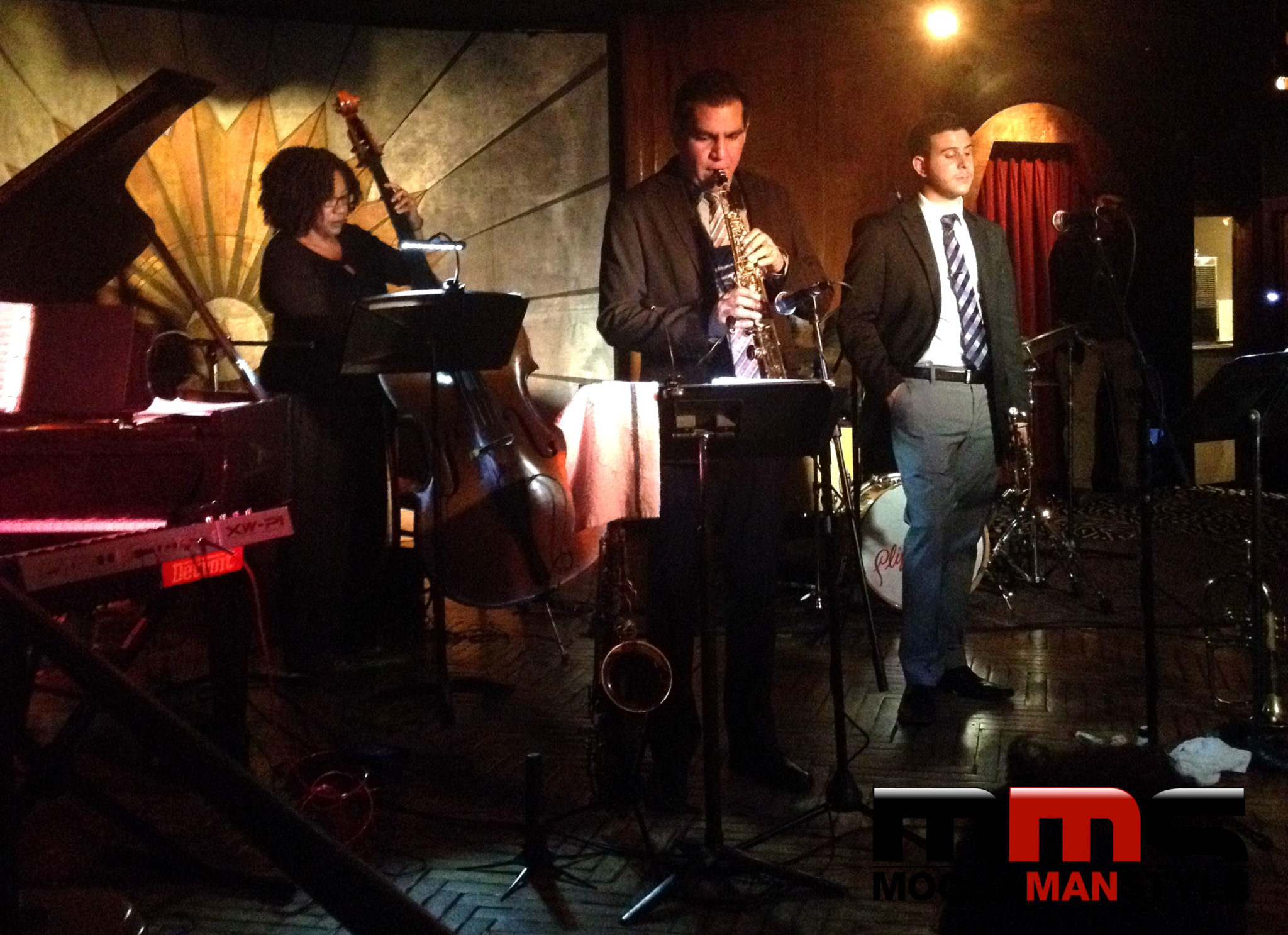 We ended the night at Cliff Bell's, a nightclub that reminded me of the jazz joints from the Harlem Renaissance.
The band was on fire and seemed to be on a mission to prove that Detroit is still one of the top music cities in the U.S. They convinced me.
Trip to Detroit Day 3 – The Real Detroit
I started the morning with Chicken and Waffles from Spa 1924 Grille. It was okay, but the dish couldn't compare to the best Chicken and Waffles in the country at the Breakfast Klub in Houston, TX (let the debate begin).
I spent the rest of the morning driving around town with my friend, Nick.
Our mission was to complete as many Detroit-related tasks as possible within a two-hour timeframe.
Our first stop was Pure Detroit where we scored some cool Detroit gear such as a Detroit Rock City T-Shirt and a belt made from a seat belt.
We drove across town to a Whole Foods Market where we purchased some canned goods to deliver to Gleaners Community Food Bank.
We stopped for photos at the river, Transcending, and Comerica Stadium.
During this adventure, I got to see the real Detroit. There were abandoned, graffiti-laden buildings, but there were many signs of hope and progress.
Detroit is full of wonderful restaurants, rich history, sophisticated culture, and great people.
I enjoyed my trip to Detroit and I can't wait to return.
I'm rooting for the city to make a full rebound and until it does, I will continue to say nice things about Detroit.
---
Tweet us @mochamanstyle or leave a comment on our Facebook Page to share your thoughts on this article. Follow us on Instagram @mochamanstyle
Frederick J. Goodall is the Editor-in-Chief of Mocha Man Style, media spokesperson, event host, photographer, and a top social media influencer in Houston, TX. He likes to write about fashion, cars, travel, and health.