To say that Hero the Band projects a unique vibe would be an understatement. Their musical style defies categorization and their approach to fashion is quirky, to say the least.
"We are not in a box," says band member, Justin. "We are just a mixture of different genres of music."
This literal "band of brothers" likes to say that music in their blood because their family has a long lineage of talented singers and musicians. The four siblings grew up singing in their church, but those early musical lessons were enhanced by regular doses of Prince, Queen, Michael Jackson, U2, Jimi Hendrix, Lenny Kravitz, Coldplay, and The Beatles.
In 2008, the brothers decided to combine their talents and form a band. They called themselves Inseparable, a fitting name for siblings who are not only close in age but are close in heart. As Inseparable, the brothers performed their own R&B originals at various clubs and talent shows throughout the Atlanta area. In 2010, they changed the group's name to Hero the Band as their sound evolved into a mixture of pop, rock, and soothing melodies.
Hero the Band quickly gained the attention of national acts and earned opening spots with Janelle Monae and the legendary "Rock and Roll Hall of Fame" band, Mother's Finest.
Hero The Band recently released their debut album, Bleach, which is filled with a diverse range of songs and musical styles.
"Because we write our own lyrics and music, it allows us to express our real emotions and share ourselves with the world," says band member Jerramy.
Hero the Band is currently touring to support their album.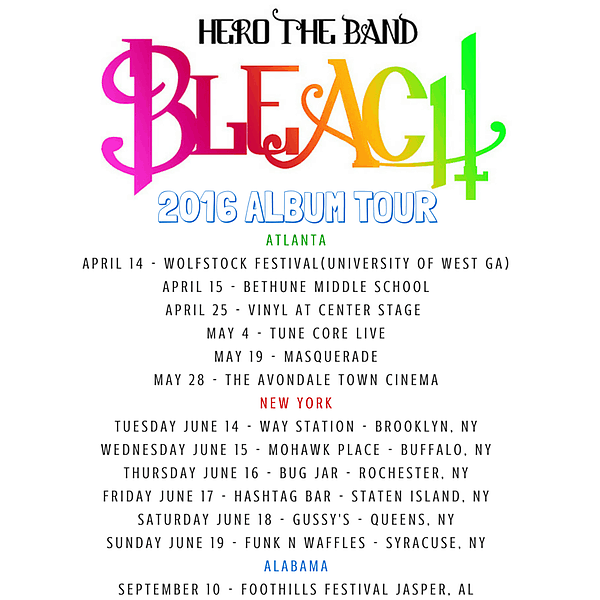 "We have been around music all of our lives, and we want to make music for the rest of our lives," says Nick, the youngest member of the band.
Follow Hero the Band on Twitter and Like Hero the Band on Facebook.
Tweet us @mochamanstyle or leave a comment on our Facebook Page to share your thoughts on this article. Follow us on Instagram @mochamanstyle