The editors at Mocha Man Style want to make shopping for the men in your life a little easier. We have hand-picked some of our favorite gift ideas to include in our annual Holiday Gift Guide. Browse the list to pick the perfect gift. You may even find something for yourself.

Calvin Klein Jeans Denim Trucker Jacket
This vintage-looking 'festival' trucker jacket has been made from stretch-denim and cut for a short, boxy fit. Stitching, original buttons and rivets, and multiple front pockets add a utilitarian feel to this design.
Mizzen+Main Dress Shirt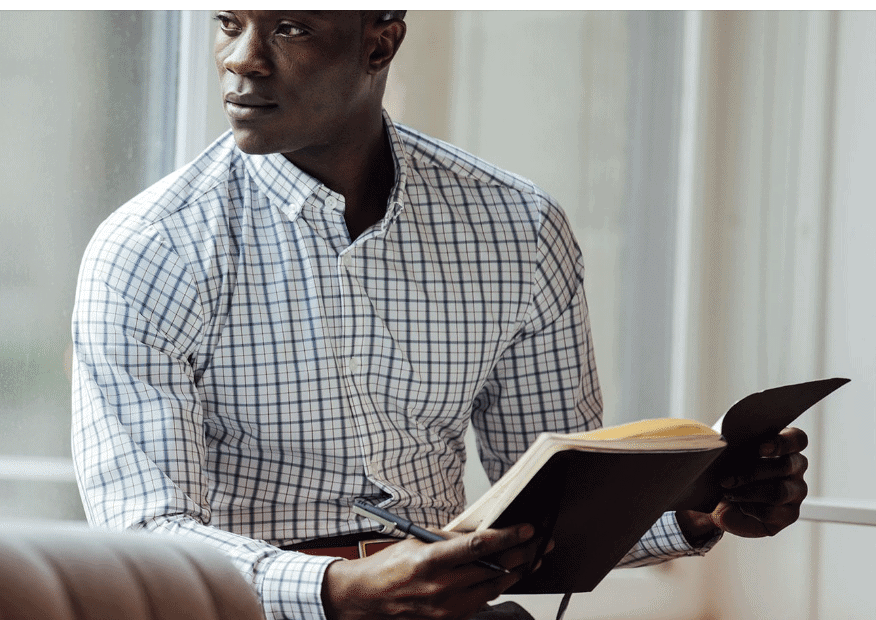 Mizzen+Main dress shirts are style and comfortable. Made out of performance fabrics allowing them to breathe, stretch and wick away moisture, these shirts are machine washable and never require ironing.
Warby Parker Percey Holiday Frames
Warby Parker has updated this classic Percey frame with special holiday designs and colors – Midnight Tortoise Fade, Fuchsia Tortoise Fade, Evergreen Tortoise Fade
Polare Genuine Leather Fanny Pack

Italian Design. Traditional craftsmanship. Polare brand has been specializing in men's leather bags and wallets for over 15 years. This leather fanny pack is perfect to securely carry documents, bills, coins, passports, IDs, keys, phones, and accessories. Beautifully crafted with obsessive attention to both detail and quality.
Burberry Link Chain Loafer

Go against the grain in these checked loafers from Burberry. Made in Italy, these loafers feature gold-tone hardware and a lightly padded leather insole.
Travaux en Cours Felt Fedora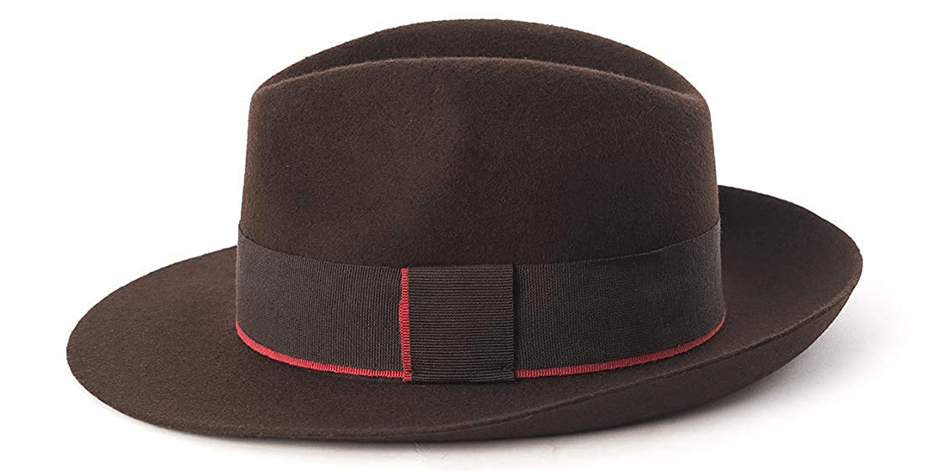 Designed in the South of France and handcrafted in Italy, this 100% wool felt Travaux en Cours Fedora is classically styled with a modern twist.
Michael Kors Access Runway Smartwatch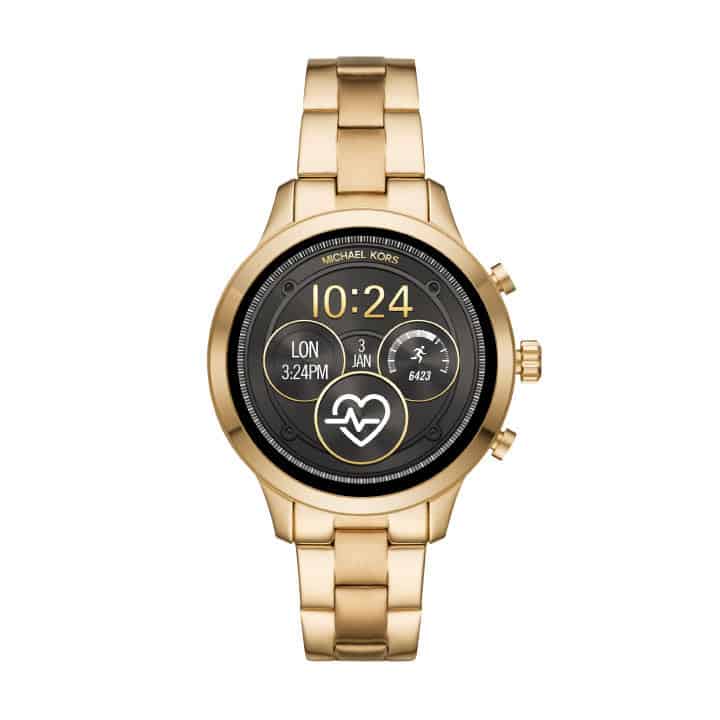 This elegant and sophisticated, stainless steel Michael Kors Access Runway smartwatch with a gold-tone finish features an AMOLED touch-screen display, water-resistant design, heart rate tracking, long battery life, and quick access to Google Pay.
Nike SB x NBA Bomber Jacket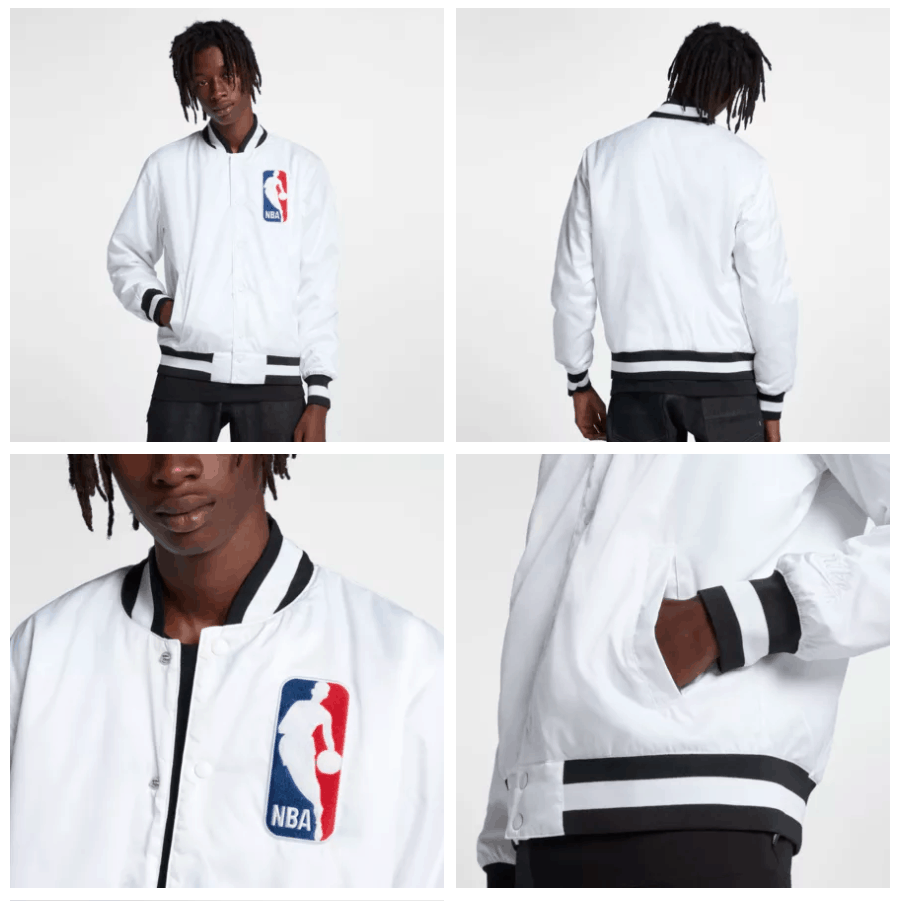 The Nike SB x NBA Bomber Jacket features a premium sateen shell and ribbed details, multiple pockets, and lightweight insulation.

Wahl Bump-Free Shaver
This rechargeable, cordless Wahl shaver, with hypoallergenic titanium foils, delivers a close, bump-free shave. Other features include a pop-up trimmer for precise detailing of the side-burns and neckline. Its sleek, carbon-fiber appearance and non-slip comfort grip also add to the shaving experience.
Jack Black The Connoisseur
This Jack Black gift set helps hide the stress of the season with everything he needs for healthy, smooth, younger-looking skin. The set includes: Double-Duty Face Moisturizer SPF 20, Face Buff Energizing Scrub, Protein Booster Skin Serum, Protein Booster Eye Rescue.
Bulldog Beard Care Kit
The bearded man in your life deserves a top-notch gift for all the patience and effort he's gone through to grow that magnificent facial hair. This Bulldog Beard Care kit contains Original Beard Oil (1 fl.oz.), Original Beard Shampoo and Conditioner (6.7 fl.oz.) and a limited-edition beard comb.
Gillette Limited Edition Mach3 Turbo Razor Gift Pack
The Gillette Limited Edition Mach3 Turbo Razor Gift Pack is the ultimate grooming gift for the man in your life who values both form and function. Gillette's new premium offering is the perfect option for those who want to elevate their shaving experience and bathroom décor. The pack includes a Premium matte black razor handle, matte black, and chrome razor stand, and three cartridges.

Hennessy Master Blender's Selection N°3
Hennessy continues to innovate the Cognac category with the introduction of Master Blender's Selection No 3, the latest in a unique series of limited-edition releases. An expression of savoir-faire and passion, nothing captures the spirit of craftsmanship more than the Master Blender's Selection and this blend marks the very first creation from Renaud Fillioux de Gironde, Hennessy's NEW 8th generation Master Blender. Bottled at 43% ABV & comprised of 20 rare eaux-de-vie, the single batch Cognac will never again be replicated, with tasting notes that evoke the mastery of a well-made praline.
Tastemaker Complete Cocktail Infusing Set
The Tastemaker Complete Cocktail Infusion Set comes with everything you need to create your own delicious homemade infused spirits—an infuser with a built-in stainless steel mesh filter, 4 round ice ball molds, and 10 exclusive drink recipes.
SodaStream Aqua Fizz Sparkling Water Maker
Craft and serve fresh sparkling water elegantly and effortlessly with the SodaStream Aqua Fizz Sparkling Water Maker Starter Kit. Aqua Fizz is the newest in SodaStream's line of sparkling water makers and features an elegant glass carafe and streamlined design.
Peloton de La Muerte Mezcal
Peloton de la Muerte is a "semi-dry" mezcal with a touch of smoke on the finish. It is ideal to sip neat or in a cocktail and a great mezcal to add to your bar for those just getting into mezcal.
L10 Premium Malbec 2016
From Argentina, this wine is a powerful yet still elegant Malbec. This label is a collaboration between Argentine wine producer Casa Bianchi and Argentine soccer superstar Leo Messi's Charity Foundation. A portion of the proceeds of the sale of L10 wines (Messi's team number) will go to the Foundation, which focuses on health care and educational development of socially-disadvantaged children.
Tweet us @mochamanstyle or leave a comment on our Facebook Page to share your thoughts on this article. Follow us on Instagram @mochamanstyle