This post is sponsored ad content by McDonald's but the opinions expressed here are my own.
McDonald's holds a special place in my heart. Like everyone else, I love the fries, but the thing that made me a McDonald's fan for life was the birthday parties.
When I was a kid, having a birthday party at McDonald's was the ultimate event. Getting an invitation to one of these parties was the elementary school equivalent of getting Beyonce and Jay-Z tickets. People who had previously ignored your friend requests (back then we actually had to make friends face to face), would do anything to gain your favor.
I loved those parties because it was the one time of year that I could enjoy a Happy Meal. My mother couldn't afford to take me to McDonald's on a regular basis, but she always saved up enough money to throw me a birthday party. I still remember every one of those parties. We had cake, party hats, plastic hand puppets, and games. Sometimes, Ronald McDonald would show up at the party. Whenever that happened, I got extra party-cred from my friends.
Although I haven't had a party at McDonald's in decades, I still visit regularly when I'm in the mood for a quick burger and fries.
Now you have a reason to visit McDonald's more often.
I know what you're thinking. They must be offering adult birthday parties.
I wish!
If they were, my next birthday party would already be planned.
The actual reason why you should plan to visit McDonald's more often is to play the Trick. Treat. Win! game.
From now through October 31st, you can visit your local McDonald's and purchase one of the items participating in the Trick. Treat. Win! game.
I ordered my regular meal – a Quarter Pounder with Cheese, Fries, and a Coke – and sat in a booth to enjoy my meal.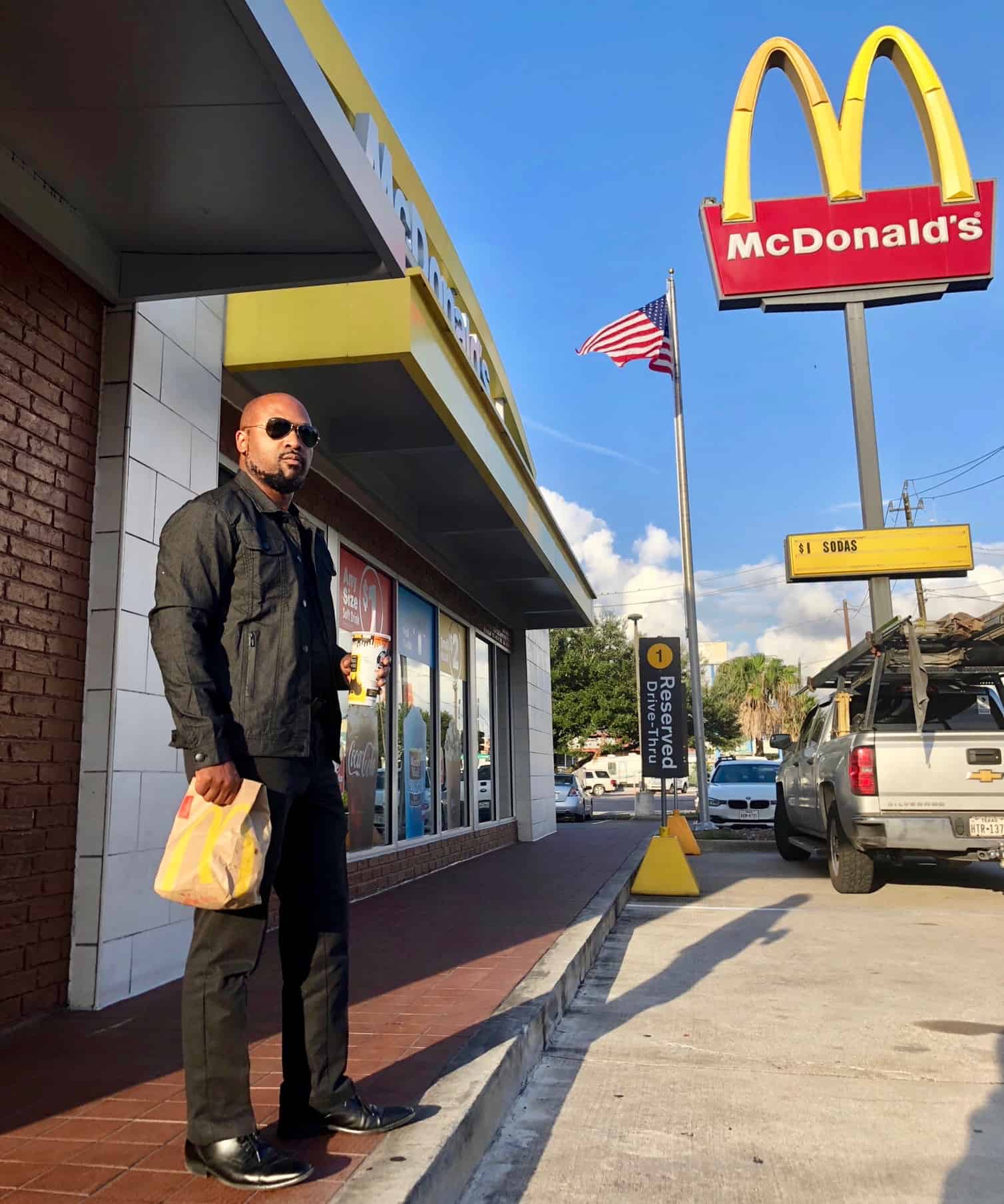 Before I took a bite of the Quarter Pounder with Cheese, I noticed an employee walking rapidly towards another customer who was sitting behind me.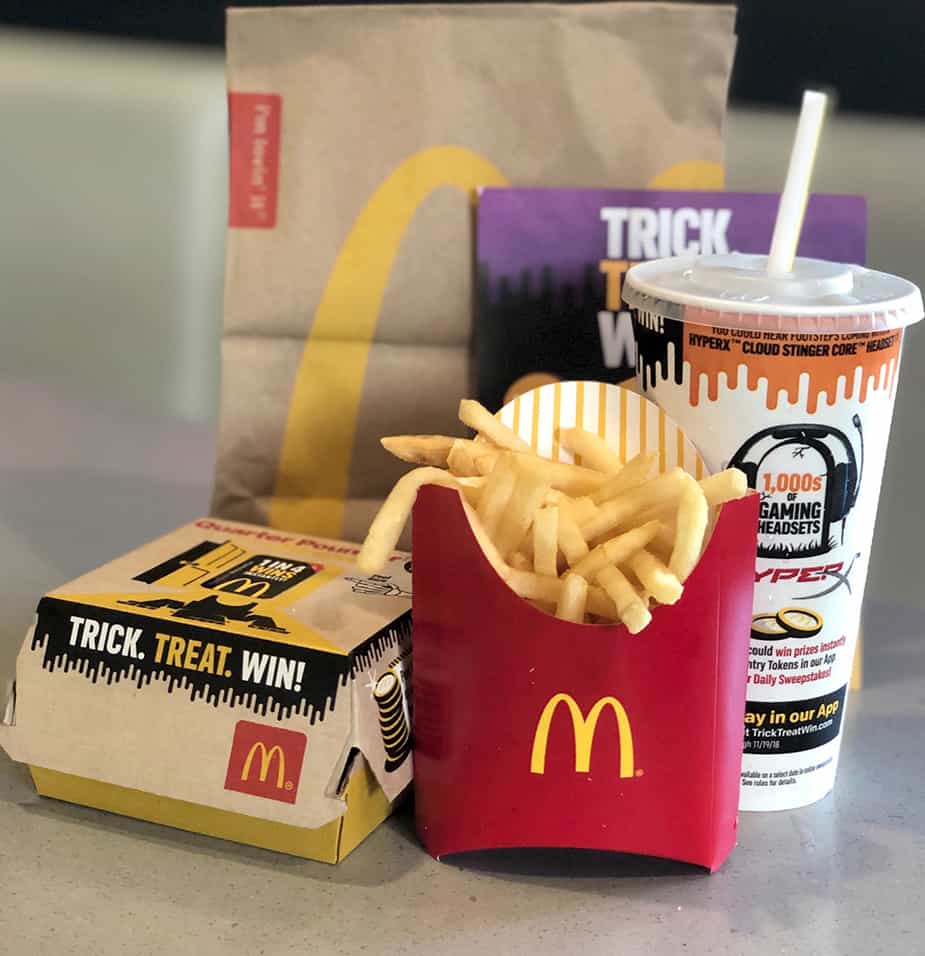 "Hey, you look like J.J. Watt," said the employee excitedly. For those of you who are not from Houston, being compared in any way to J.J. Watt is a tremendous compliment. However, the guy who received the compliment seemed to be unfazed.
"Um, thanks?" He said and continued stuffing fries in his face (BTW – he did have a slight resemblance to J.J., however, I think he looked more like T.J. Watt).
Since no actual Houston Texan player was in the building, I redirected my attention to my food and found myself thinking about what cool prizes are available to win. From a trip to a vacation resort to a brand new 2018 car and all the potential food prizes.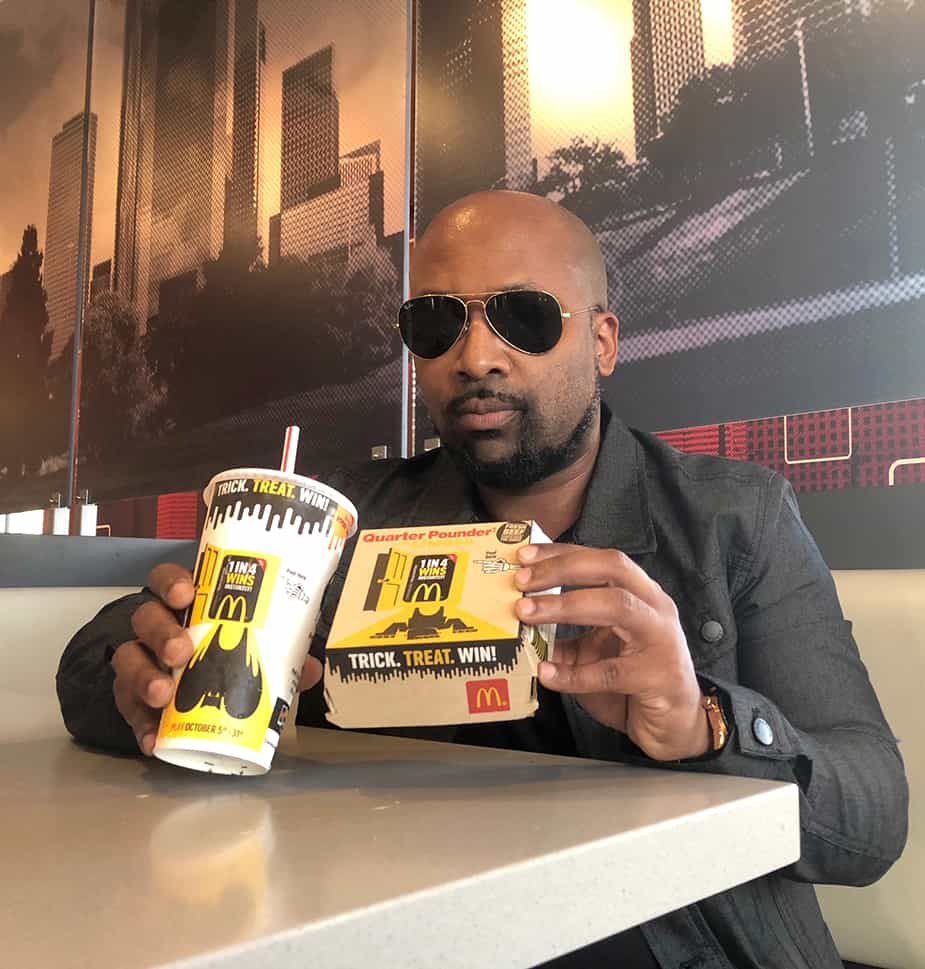 With all those great prizes why wouldn't you play?! If you don't win in-store, all you have to do for more ways to win is downloaded the McDonald's app, set up an account, and scan the game piece into your Trick. Treat. Win! account. Hopefully, you can win an awesome prize such as McDonald's for Life (awarded as $1,000 in Arch Cards and $51,000 in Cash), a brand new 2019 car, a luxury resort vacation, a football fan trip, an amusement park trip, gift cards, or 1 of many cash prizes.
Until then, you should keep going to McDonald's to collect more game pieces. If you stop by to play Trick. Treat. Win!, say hello. I'll be the guy with the party hat on.
Legal: NO PURCHASE NECESSARY. Only open to 50 US/DC, 13+. Subject to Rules at www.TrickTreatWin.com which include no purchase instructions.
Tweet us @mochamanstyle or leave a comment on our Facebook Page to share your thoughts on this article. Follow us on Instagram @mochamanstyle