With DBS, Aston Martin is reviving an iconic nameplate that first appeared on in 1967, while Touring's famous mark – Superleggera – will once again adorn an Aston Martin.
The heart of DBS Superleggera Super GT is Aston Martin's 5.2-liter twin-turbo V12 engine. It deploys power and torque to the rear wheels via a new rear-mounted ZF eight-speed automatic transmission featuring a mechanical limited-slip differential and torque vectoring for precise, predictable handling and explosive acceleration. With a top speed of 211 mph, the DBS Superleggera blasts from 0 to 62 mph in just 3.4 seconds and 0 to 100 mph in 6.4 seconds.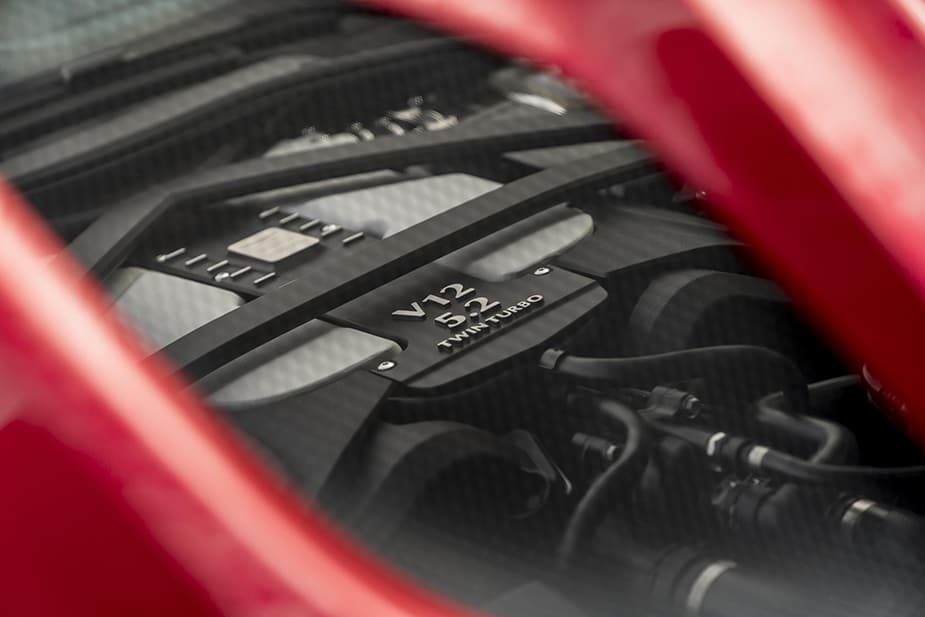 The DBS Superleggera expresses itself with an explicit design language combining generous proportions with aggression and athleticism. The car's compelling curves and advanced aerodynamics create a sleek shape that cheats the wind and clamps the car to the road.
The chassis is an evolution of the latest generation lightweight bonded aluminum structure with forged double wishbones at the front and a sophisticated multi-link system at the rear. Latest generation adaptive damping is fitted as standard, with sensors detecting the prevailing driving conditions, as well as the demands the driver is making of the car. Both the powertrain and chassis have a choice of three dynamic modes – GT, Sport and Sport Plus – which can be selected by the driver to intensify or relax DBS Superleggera's responses according to the needs of the driver.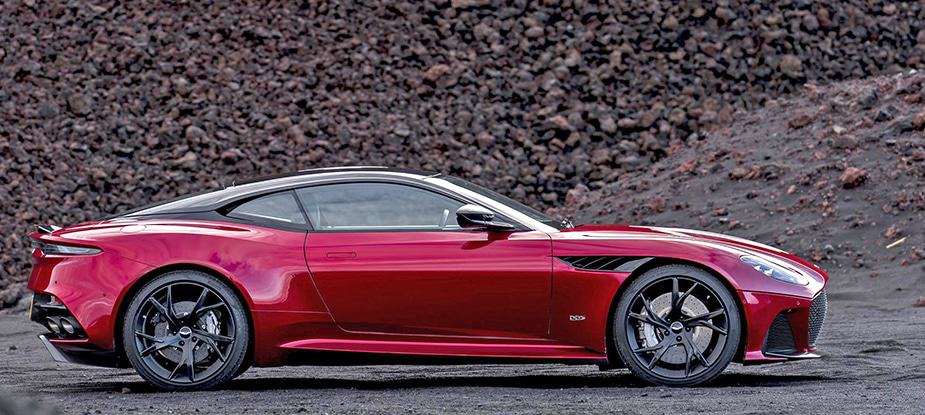 The interior makes an equally bold statement: clear, intuitive ergonomics and flowing lines combined with the bold use of materials. Brilliantly supportive Sports Plus seats hold you firmly in place but readily deliver exceptional long-distance comfort, while the faceted Sports Plus steering wheel is tactile perfection. A hooded Sports binnacle shrouds the recessed instruments to further enhance the driver-focused cockpit feel.
Fixed, full-length paddle shifters facilitate up and downshifts without the driver having to reposition their hands on the steering wheel during cornering, with the shift actuation honed for a direct and positive feel. The center console features the familiar array of 'PRND' transmission buttons in the upper section, with smooth touch-sensitive HVAC controls located in the lower portion. Operation of the infotainment system is via a centrally-mounted control dial.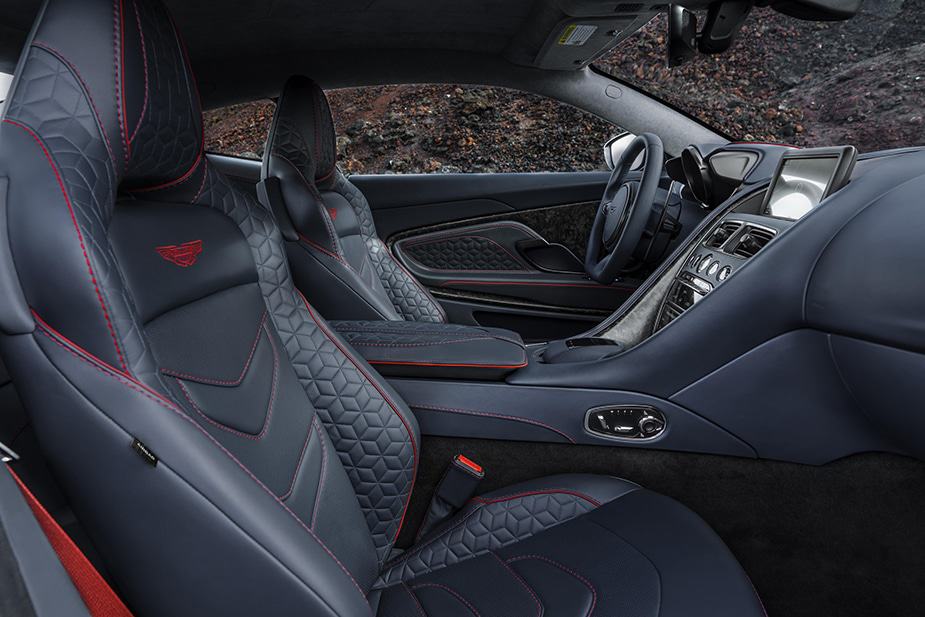 DBS Superleggera features a generous level of standard equipment, including keyless entry, tire pressure monitoring system, and a 360-degree camera with Parking Distance Display and Park Assist. The audio system has DAB plus Bluetooth audio and phone streaming, iPod, iPhone and USB playback. There is also an integrated satellite navigation system and wi-fi hub. All the in-car infotainment systems use a central LCD screen, controlled via a central dial.
As befits its flagship status, DBS Superleggera features a high level of craftsmanship with extensive scope for personalization via a generous choice of options. Supple, aromatic leather and Alcantara upholstery comes as standard, as do the Sports Plus performance seats and steering wheel. There is a choice of two alloy wheel designs: the standard 'Y' Spoke Forged Wheel and the Lightweight Twin Spoke Forged wheel. Both are 21" in diameter and fitted with Pirelli tires developed specifically for DBS Superleggera.
Priced from $304,995 in the USA, deliveries of DBS Superleggera are scheduled to begin in Q3 2018.
Tweet us @mochamanstyle or leave a comment on our Facebook Page to share your thoughts on this article. Follow us on Instagram @mochamanstyle