When I was a kid, I loved sneakers. My most coveted ones were a pair of black and white shell toe adidas like the ones Run DMC wore. I still have an affinity for sneakers, so it's no coincidence that my son has inherited this trait.
We're constantly on the look-out for emerging sneaker brands and our latest find is BALR.
BALR. was founded in 2013 by professional soccer players Demy de Zeeuw, Eljero Elia, Gregory van der Wiel, and internet entrepreneurs Ralph de Geus and Juul Manders.
The Dutch brand, known for its black and white designs, creates high-end fashion, travel products, and accessories for men and women.
BALR. brings the luxurious lifestyle of extraordinary athletes within arm's reach of everyone who works hard to live the dream.
BALR. has a nice collection of sneakers and it was hard for my son and to choose just one pair each. However, we finally settled on the EE Premium Sock Sneakers and the Street Legends Sneakers.
BALR. EE PREMIUM SOCK SNEAKERS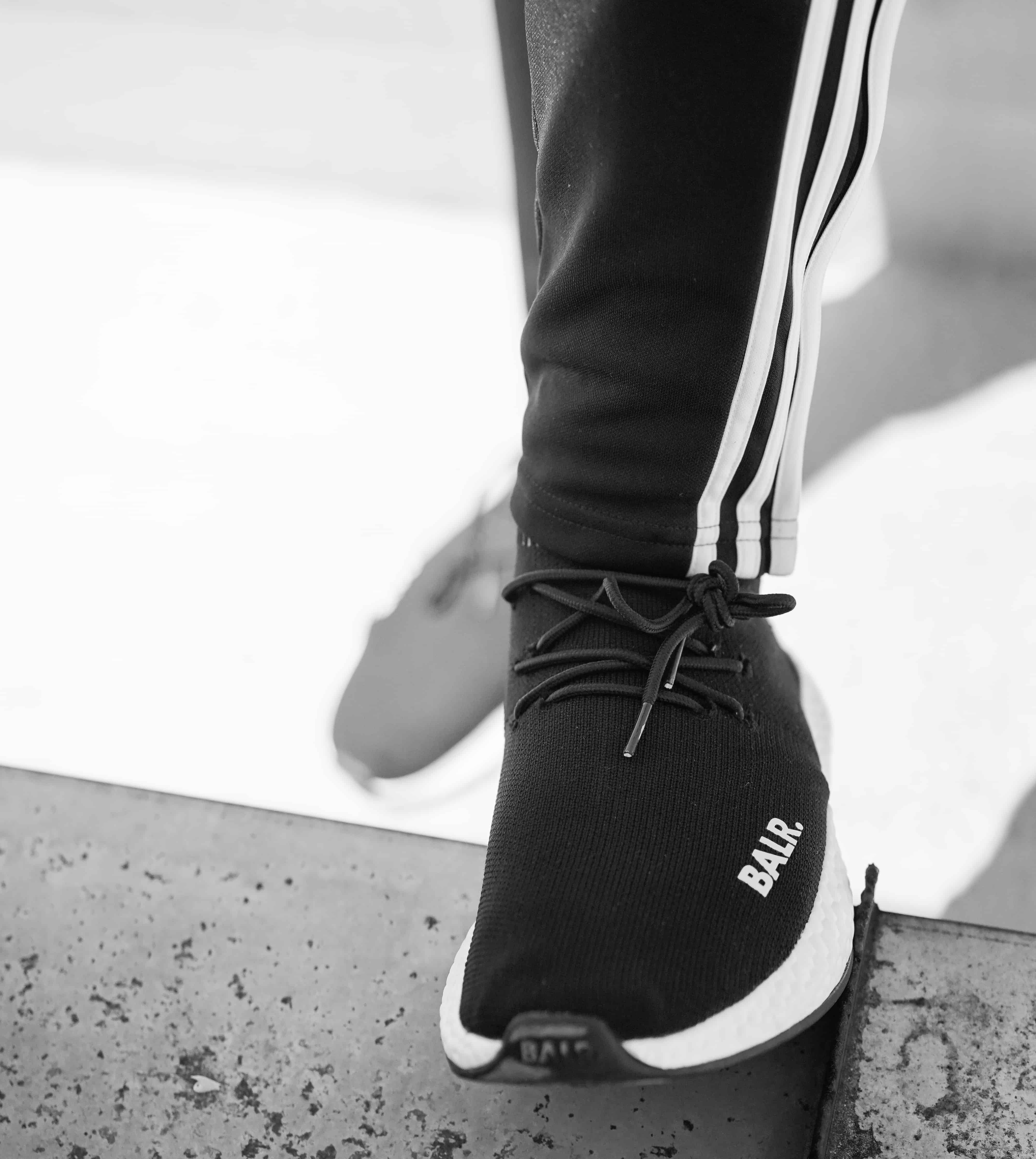 The BALR. EE Premium Sock Sneakers are lightweight and designed for maximum comfort. With a custom-made memory foam sole, every step feels relaxed.
"These sneakers are super light," said my son. "It feels like I'm only wearing socks."
The sneakers are black and finished with a white BALR. print on the sock-like upper. The minimalistic design makes these sneakers easy to match with your outfits.
BALR. Street Legends Sneakers
While my son likes the more modern look of the BALR. EE Premium Sock Sneakers, I was drawn to the BALR. Street legends Sneakers. These sneakers have an old-school, feel and remind me of the shoes B-Boys wore back in the day. The black and white design is simple and classic. I also like the hexagon details in the sneakers.
Check out BALR. online to see their full collection of sneakers and apparel.
Tweet us @mochamanstyle or leave a comment on our Facebook Page to share your thoughts on this article. Follow us on Instagram @mochamanstyle