The Ferrari 488 Pista pays homage to Ferrari's unparalleled heritage in motorsports. The car's development evolved directly from the company's involvement in the FIA World Endurance Championship – where it has won five Manufacturers' titles in the GTE class in the six years since the series' inception.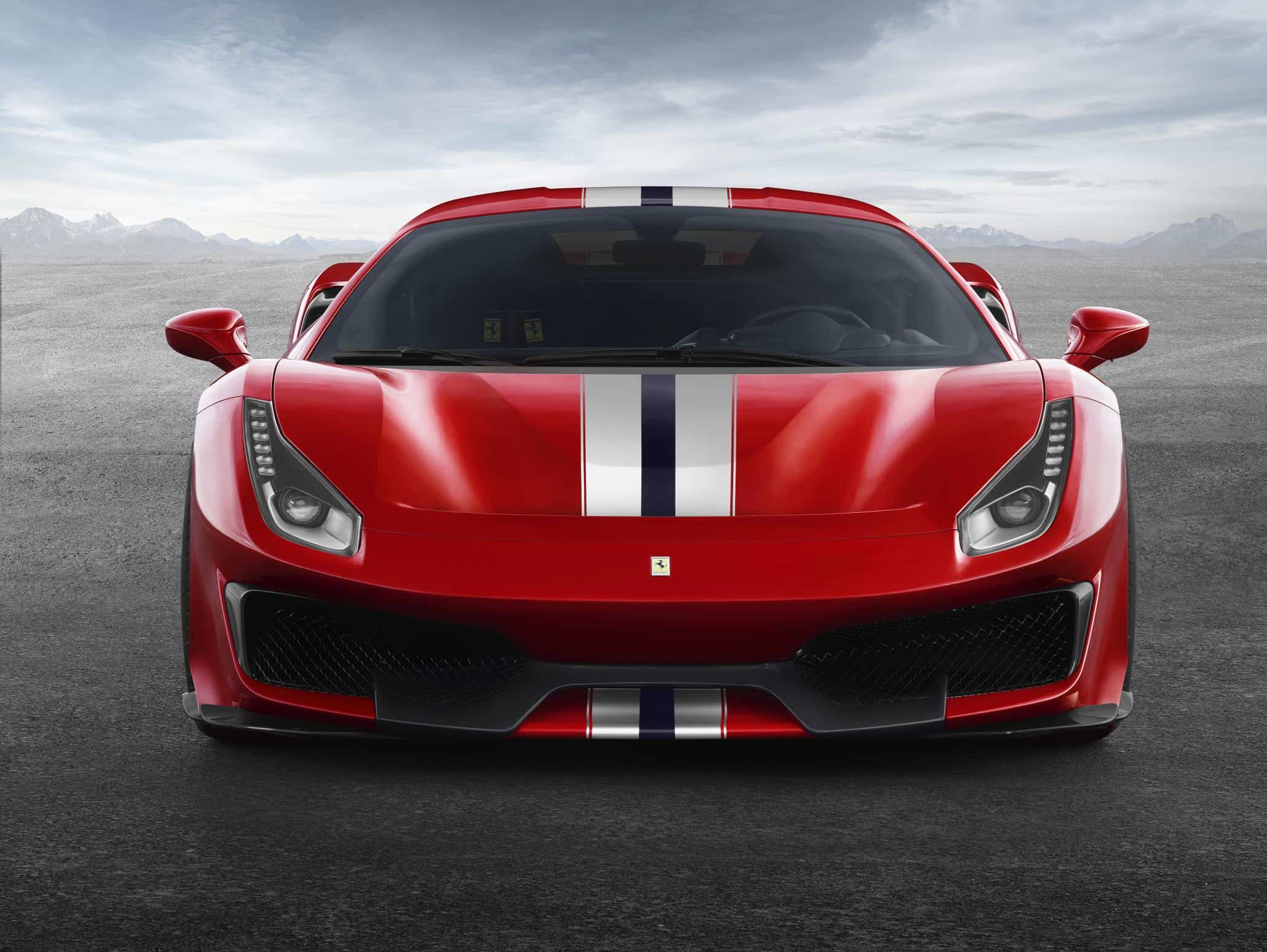 The Ferrari 488 Pista's extensive weight saving solutions, along with engine, vehicle dynamics and aerodynamic developments all derive from Ferrari's racing cars: the 488 GTE and the 488 Challenge. The result is a car with an uncompromising mission: to offer track-like performance on and off the road, even when in the hands of non-professional drivers.
Its engine is the most powerful V8 in Ferrari history. The 0-62 time is 2.85 seconds and the max speed is 211 mph.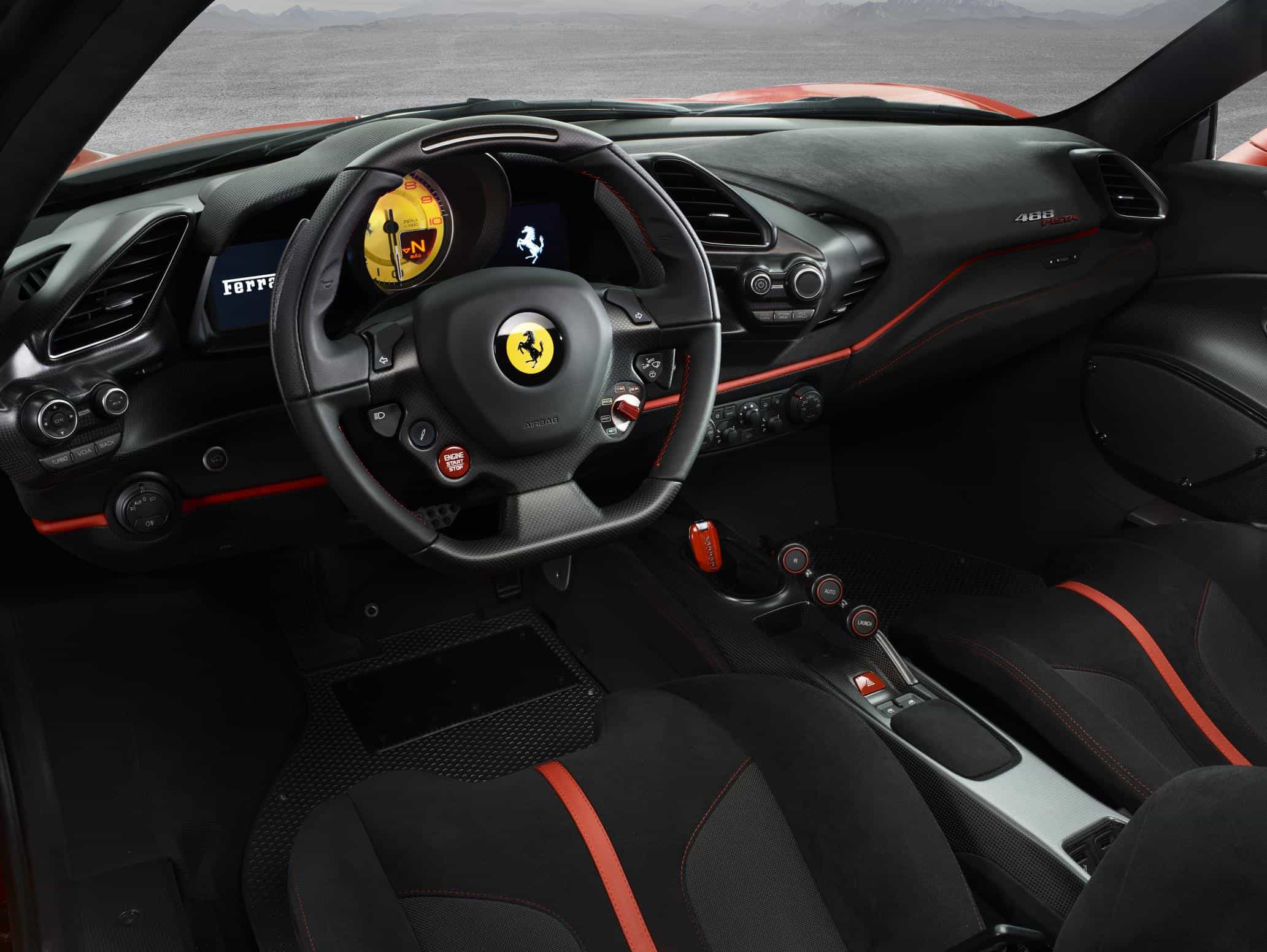 The design of the Ferrari 488 Pista is focused on functional aerodynamic concepts while the cockpit is pared back in keeping with its very sporty vocation. Ferrari Design used innovative elements, such as the aerodynamic S-Duct at the front, as an opportunity to visually shorten the car's nose, creating an original floating wing effect.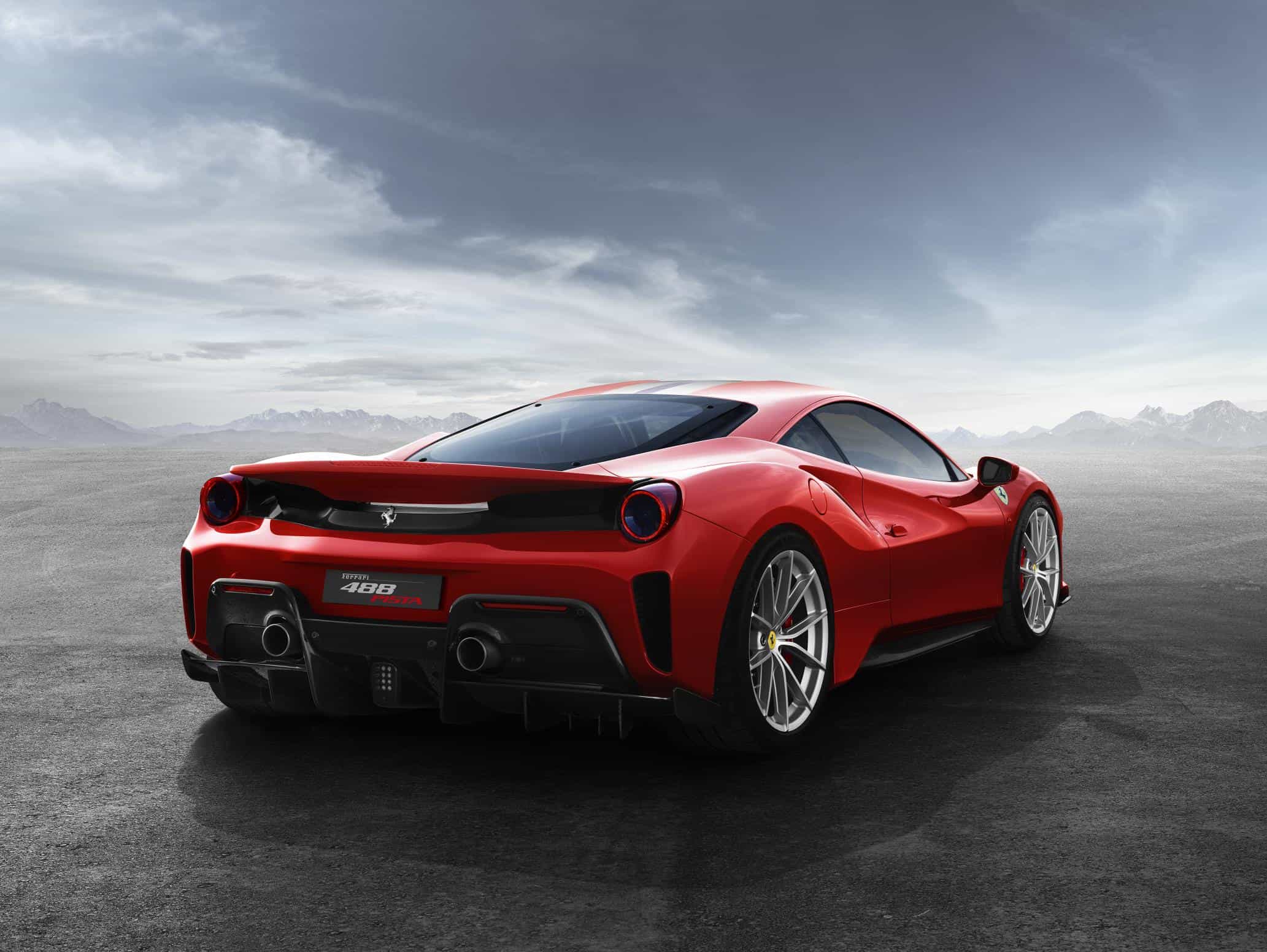 The Ferrari 488 Pista makes full use of Ferrari's motorsports experience for maximum aerodynamic performance. Among the racing solutions adopted is the front F1-inspired S-Duct and the design of the front diffusers which feature a ramp angle that was optimized for the 488 GTE to create strong suction for increased downforce. The underbody vortex generators have also been redesigned, and the rear diffuser incorporates the same double kink as the 488 GTE to increase the air extraction and downforce generation compared to a traditional diffuser. In addition, the rear blown spoiler is higher and longer and the shape has been optimized. The final result of all these interventions is an impressive 20% increase in downforce.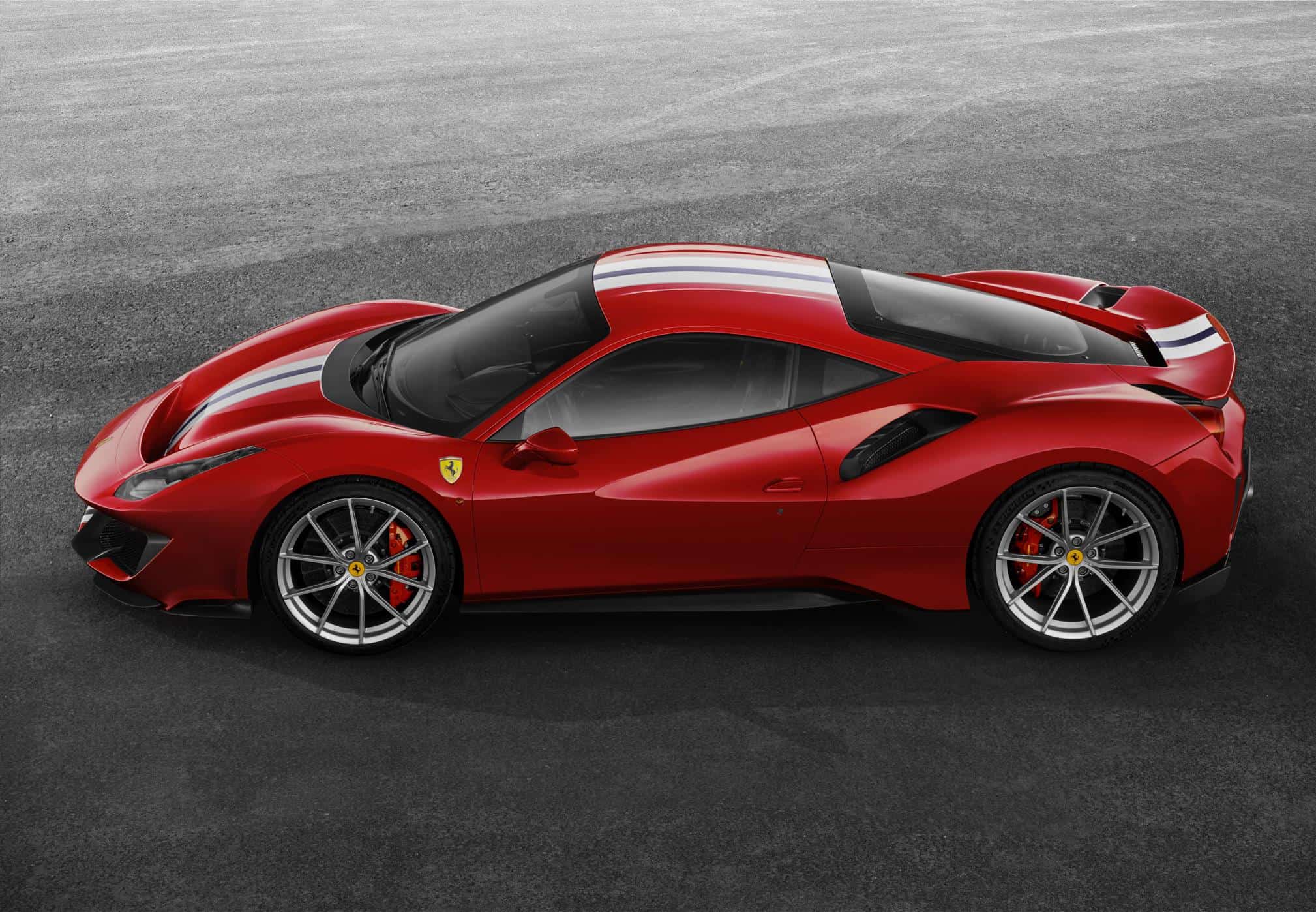 The vehicle dynamics were designed to enhance driving pleasure and make the car's full potential available to all drivers. The Ferrari Dynamic Enhancer, for example, uses Ferrari software to adjust the brake pressure at the calipers. This additional level of control further fine-tunes the Ferrari 488 Pista's performance though and powering out of, corners making the car's handling even more effortless, intuitive, and predictable. The suspension set-up is completed by new tires developed specifically for the car by Michelin. Optional 20" carbon-fiber wheel rims are also available.
Tweet us @mochamanstyle or leave a comment on our Facebook Page to share your thoughts on this article. Follow us on Instagram @mochamanstyle
Frederick J. Goodall is the Editor-in-Chief of Mocha Man Style, media spokesperson, event host, photographer, and a top social media influencer in Houston, TX. He likes to write about fashion, cars, travel, and health.