Mustangs have been beloved ever since they were introduced on April 17, 1964, and thus dubbed as a "1964½" by Mustang fans. Since then, the pony car has made a global impact with its style and performance.
Steeda, the world's largest privately-owned Ford performance-based specialist, has unveiled its first turnkey V8 Mustang. Derived from the 5.0 V8 model, the Q500 Enforcer, part of Steeda's SSV range of tuned Fords, is a practical and usable sports car that offers noticeable improvements in performance, chassis design, and styling over the standard Mustang.
Designed to appeal to buyers seeking genuine performance gains, many of the changes are found under the Mustang's hood. By combining a bespoke cold air intake system to increase and stabilize the flow of cool incoming air, revised engine mapping to provide instant throttle response, and a custom exhaust that releases the V8 soundtrack that enthusiasts crave, the Q500 develops 480bhp, up from the standard car's 410bhp and 485lb/ft. of torque – an increase of over 70lb/ft.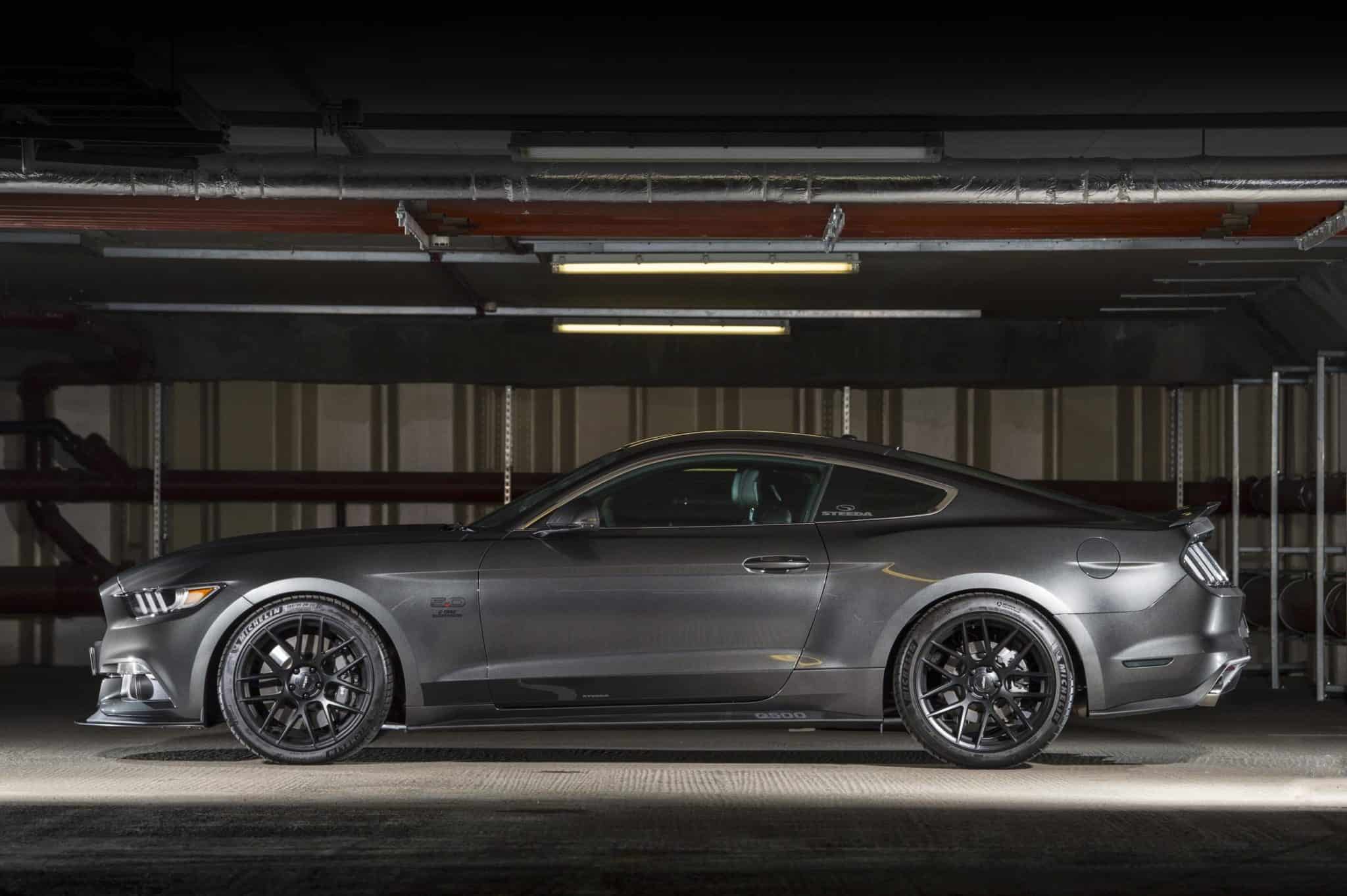 Significant changes have been made to the Mustang's chassis and suspension set up. Developed on Steeda's own test track in Georgia as well as on racetracks including Sebring and Homestead Miami, the Q500 boasts adjustable suspension and chassis upgrades to sharpen responsiveness.
Steeda's subtle exterior styling updates tighten the Mustang's iconic lines. A discrete splitter, developed on Steeda's race Mustang, reduces lift at the front while a polyurethane ducktail has been carefully designed to improve stability yet not adversely affect rear vision. The interior benefits from detail upgrades including Steeda sill trim finishers. A build plate, located under the hood and the Steeda script on the rear of the car, confirm its custom-tuned heritage.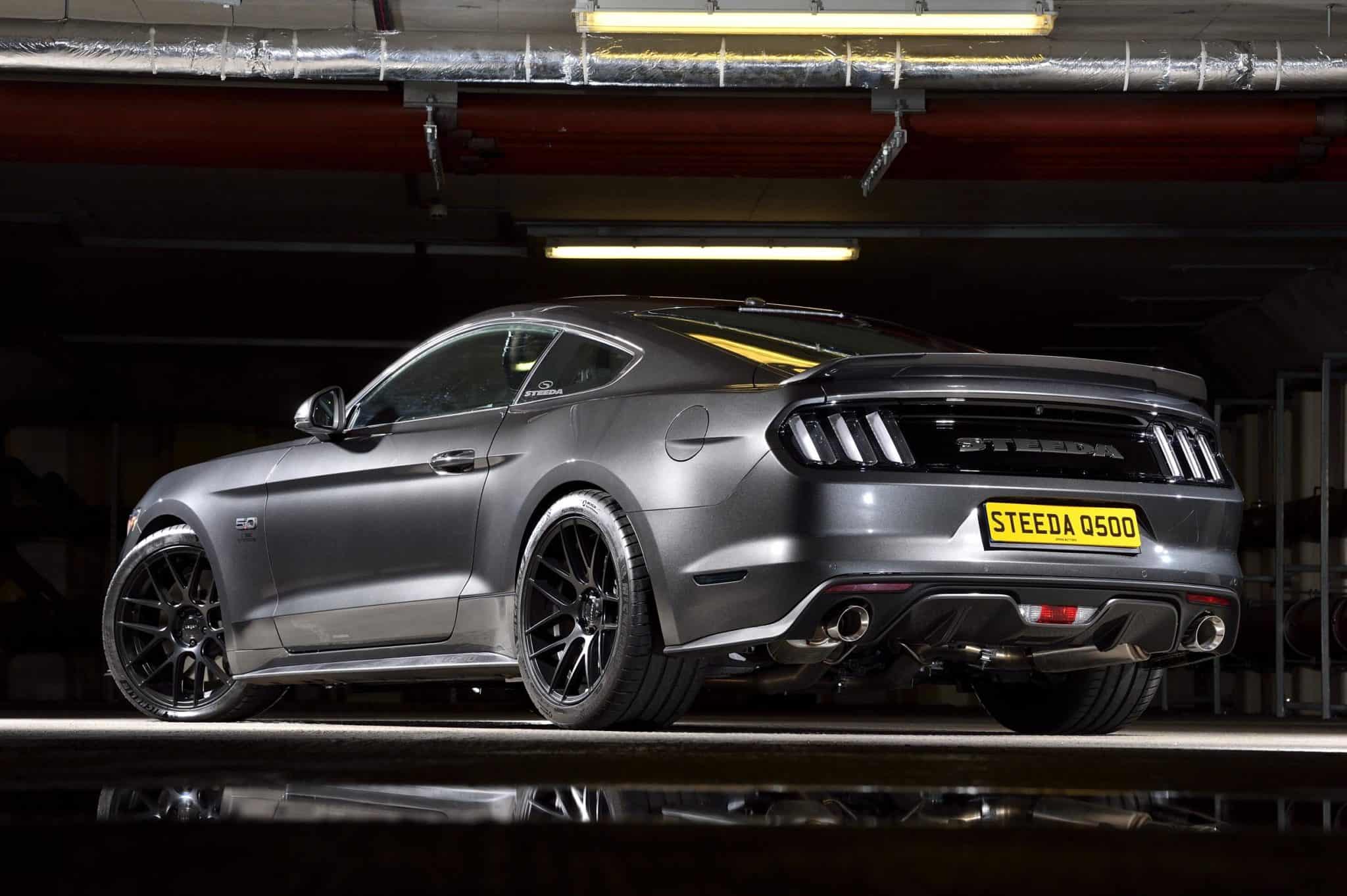 Other available options include a heavy-duty Tremec Magnum XL six-speed manual that can be specified with multiple gear ratio options, an upgraded twin-plate clutch, heavy-duty aluminum driveshafts, vented brake discs as well as options to have custom paint finishes for brake calipers and under the hood.
Tweet us @mochamanstyle or leave a comment on our Facebook Page to share your thoughts on this article. Follow us on Instagram @mochamanstyle