I walked into McQueen's Custom Tailor Shoes and Accessories and the owner, Lawrence McQueen stopped what he was doing to stare at me.
As I walked closer, I noticed his gaze was fixed on my blazer. I was afraid that I had spilled something on it, but it turns out that I had committed a more heinous crime.
"I see what you're trying to do with that monochromatic look," he said while looking me up and down. "But that pocket square is not working at all."
I was wearing various shades of grey and my blue and white checked pocket square was obviously ruining the look.
McQueen reached underneath a table, pulled out a box of pocket squares, and placed it on top. After a few seconds of rummaging through the box, he pulled out a grey pocket square with subtle purple squares.
"Try this one," he said handing me the piece of fabric. I folded the square and gently placed it in my pocket. McQueen nodded approvingly.
"Much better," he said.
When I looked in the mirror, I realized that it was much better.
Making men look better is what McQueen does, a talent he developed a Jarvis College in Hawkins, TX.
"I was the best-dressed guy on campus," he said. "I wore vintage suits from the 60s and classic ties. Dressing well has always been inherent in me. I guess I get it from both of my grandfathers. They were always clean."
While in college, McQueen honed his knack for mixing patterns and colors in interesting ways. It didn't take long for other people to start noticing his gift.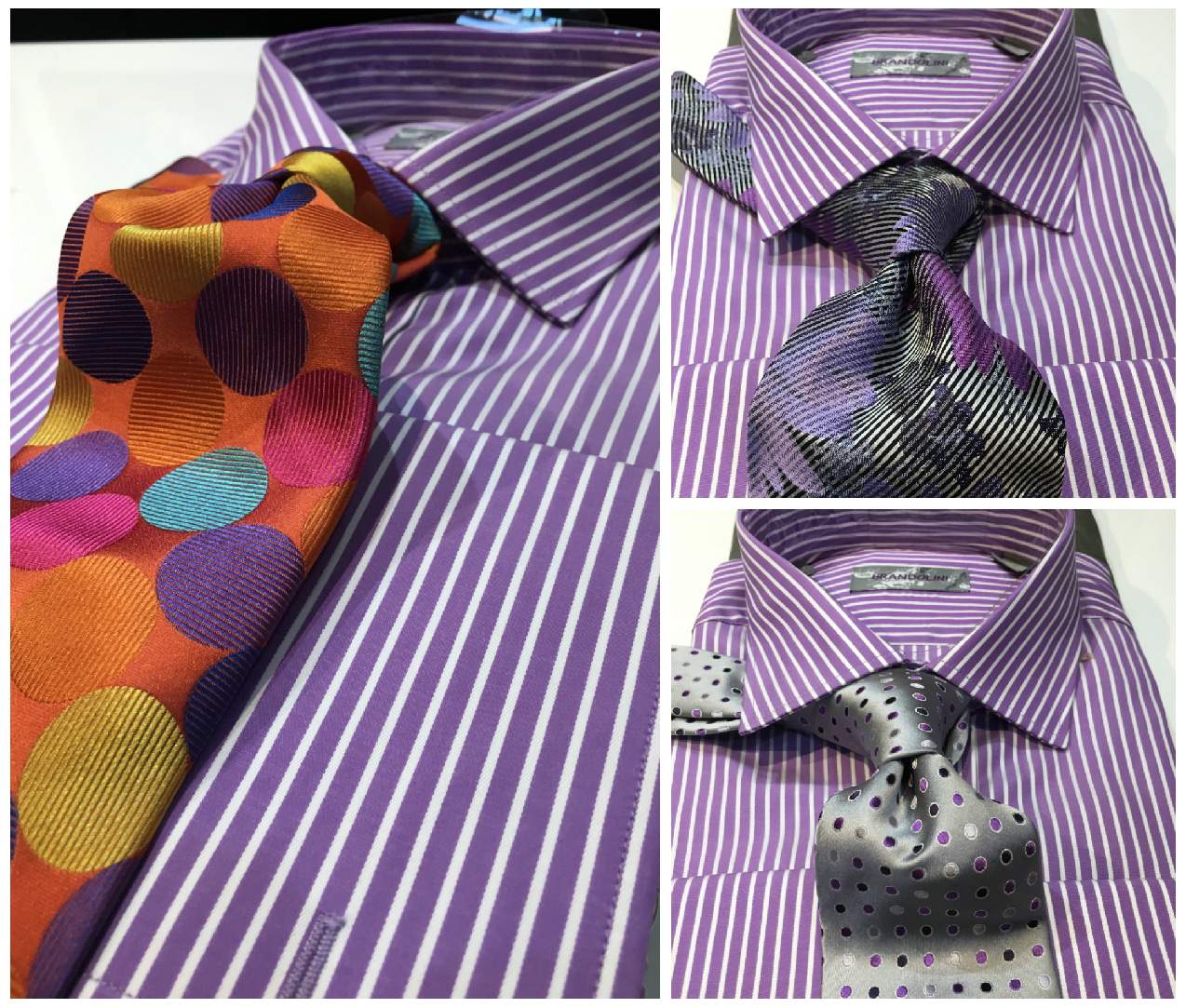 "I sold vintage ties out of my car," McQueen said. "They called me the Tie Guy because I had the best ties. No one had anything like these. Goodwill was my best friend."
Soon, the Tie Guy had to add shirts to his inventory. Eventually, McQueen's enterprise outgrew his car and he set up shop in his home studio.
In 2000, McQueen opened his storefront, McQueen's Custom Tailor Shoes & Accessories, in Third Ward, a historic African-American neighborhood in Houston, TX. The shop is frequented by politicians, businessmen, pastors, entertainers, and guys who just want to upgrade their wardrobes.
McQueen specializes in custom clothing and is passionate about giving men something that is uniquely theirs.
"I love to create," he said. "I love to help people improve their image. Why pay twice as much for a designer brand when you can have a suit made that fits you perfectly?"
When he makes a suit for a customer, he is all about the details – high-quality fabrics, luxurious linings, working buttonholes, and masterful stitching – that make it stand out.
McQueen is also big on accessories. Jewelry, socks, belts, shoes, watches all add to a man's personal style and help to complete his look. And, oh yeah, don't forget the pocket square.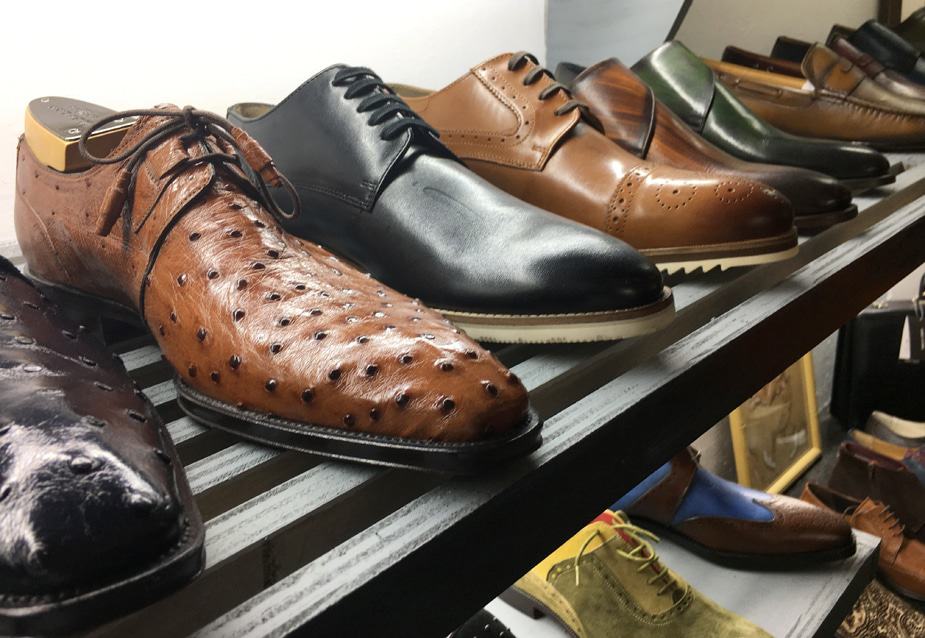 "If a guy comes into my shop with a naked pocket, he will leave with a free pocket square," McQueen said. "Always finish off your look with some type of handkerchief."
I asked McQueen to share his thoughts on the future of men's fashion. He had a lot to say about the subject, but I'll just give you the abridged version.
"Right now, everyone is into the slim fit suits, but classic clothing such as pleated trousers and tapered 2-button suits with side vents and 3-inch lapels will always be in style," McQueen said. "Longevity is more important than trends."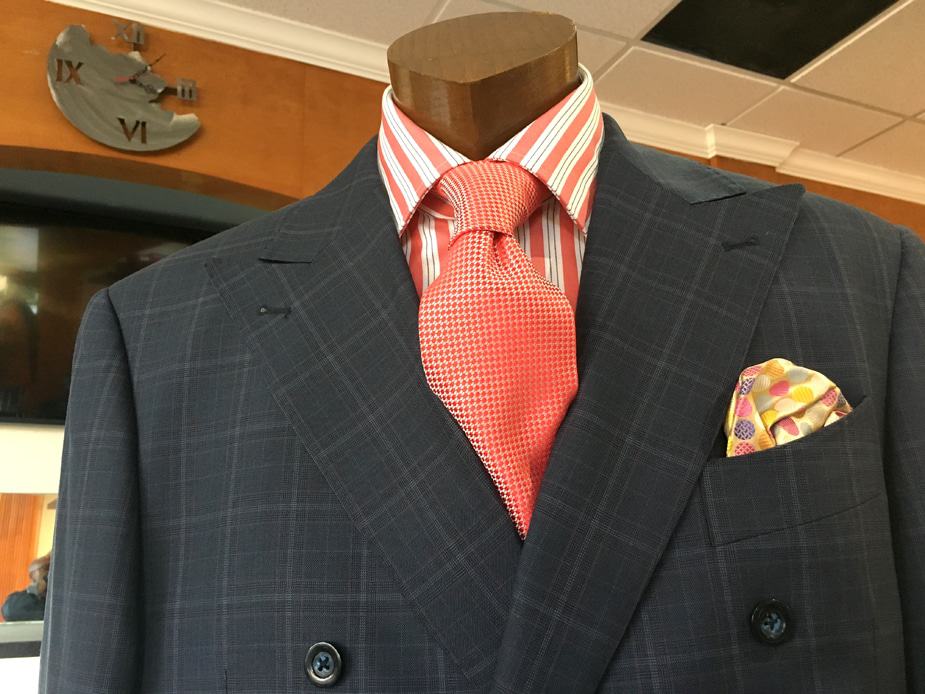 While McQueen is an advocate for classic style, he encourages men to push the envelope when it comes to fashion.
"Houston is a very conservative city," McQueen said. "Men seem to stick to grey, blue, and black. It's hard to get them to move beyond this palette when it's all they see. That's where I come in. When men come into my shop and tell me what they want, I do the opposite. I want to show them different possibilities and challenge their thought process."
As we were talking, a couple entered the shop. McQueen excused himself to take care of them. The man said he was looking for an outfit to wear to a party.
"He's pretty conservative," said his wife.
"Look around," McQueen said. "And let me know if you see anything you like." As the couple browsed, McQueen gathered trousers, a blazer, shoes, shirt, and tie. He arranged the outfit on a table and waited until the couple had made their selections.
When they showed McQueen their choices, he pointed to the outfit laid out on the table and asked, "Would you consider something like this?"
The man seemed interested in the outfit, but his wife was not convinced.
While she was trying to talk him out of this combination, a weird thing happened. The other customers in the shop started talking about how much they loved McQueen.
"When it comes to style, I'm in his hands," said a customer who McQueen had earlier convinced to purchase some exotic, alligator shoes to complement his new suit.
"I got so many compliments on a blazer he made for me," said another customer. "I only seem to get compliments on the stuff I buy from McQueen."
While they were talking, McQueen quietly arranged some items on the shelf as the couple continued to ponder the outfit.
After a few minutes of tense discussion, the man said, "I'll take it." Much to the chagrin of his wife, McQueen's cheering section had prevailed.
None of their comments were solicited, but they felt a need to sing McQueen's praises. That's because McQueen has built a business based on trust, respect, and service. He truly loves people and that love is reflected in his work.
"People will just call and ask me to put together a look for them," McQueen told. "They trust that I know them well enough to create something they will like without seeing it beforehand."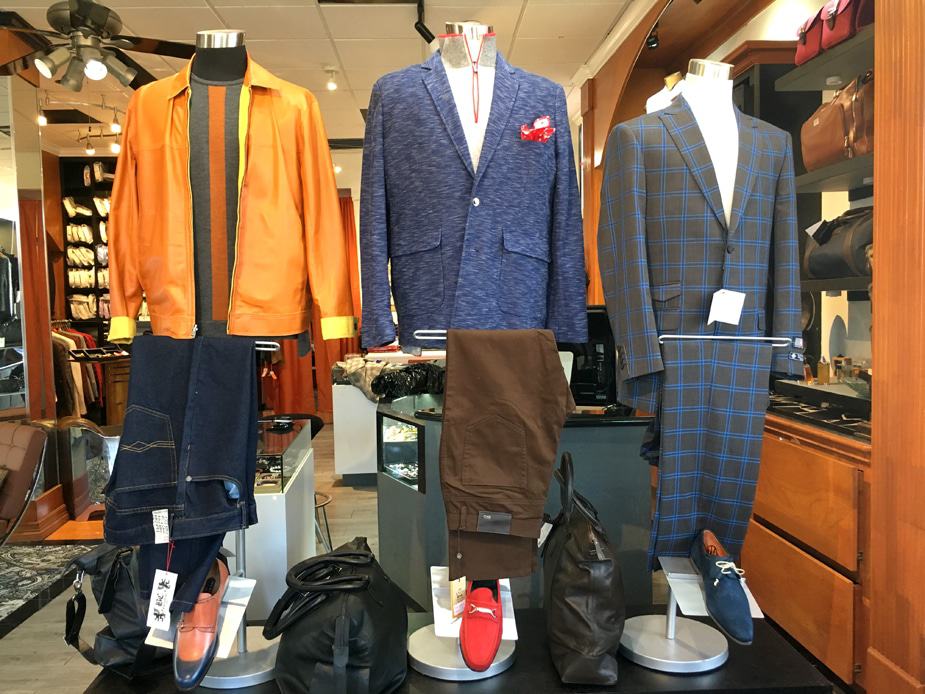 As the final customers trickled out of the store, McQueen offered me a glass of wine (he also owns a wine bar). The wine was top-notch, of course. I sipped it slowly as McQueen shared more stories of how he helped his customers create their dream wardrobes.
Before I left, I asked McQueen for one final piece of fashion advice.
"Purge your closet," he said without hesitation. "We are a nation of hoarders. Our closets are full of things we don't wear. Only keep pieces that you absolutely love. Donate the rest. Your wardrobe should reflect your personality. Stay classic with a twist without being faddish."
McQueen's Custom Tailor Shoes and Accessories is located at 4402 Almeda Rd, Houston, TX 77004.
---
Tweet us @mochamanstyle or leave a comment on our Facebook Page to share your thoughts on this article. Follow us on Instagram @mochamanstyle