The raptor scared the hell out of kids (and some adults) in Jurassic Park, but that dinosaur isn't as ferocious as the Ford F-150 Raptor. It's a beast – in the best possible way.
The 2017 Ford F-150 Raptor is a performance pickup truck that offers off-road enthusiasts an impressive combination of power, capability, and ruggedness.
So what has changed in the new 2017 update to the Ford Performance supercab? Let's dive in.
Ford Raptor Design
The new Ford F-150 Raprot is 500 pounds lighter, thanks to the high-strength, military-grade, aluminum alloy fixed to its high-strength, boxed steel frame.
The 2017 Raptor has a bold and aggressive appearance with a unique grille, wide fender flares, and distinctive "FORD" lettering across the grille.
It also has true dual-exhaust system with twin outlets notched in the rear bumper (for that real beastly growl).
In addition, the truck has higher running clearance and a new four-wheel-drive torque-on-demand transfer case. That means you can switch seamlessly between clutch-driven, on-demand all-wheel drive and durable, mechanical-locking four-wheel drive.
Ford Raptor Performance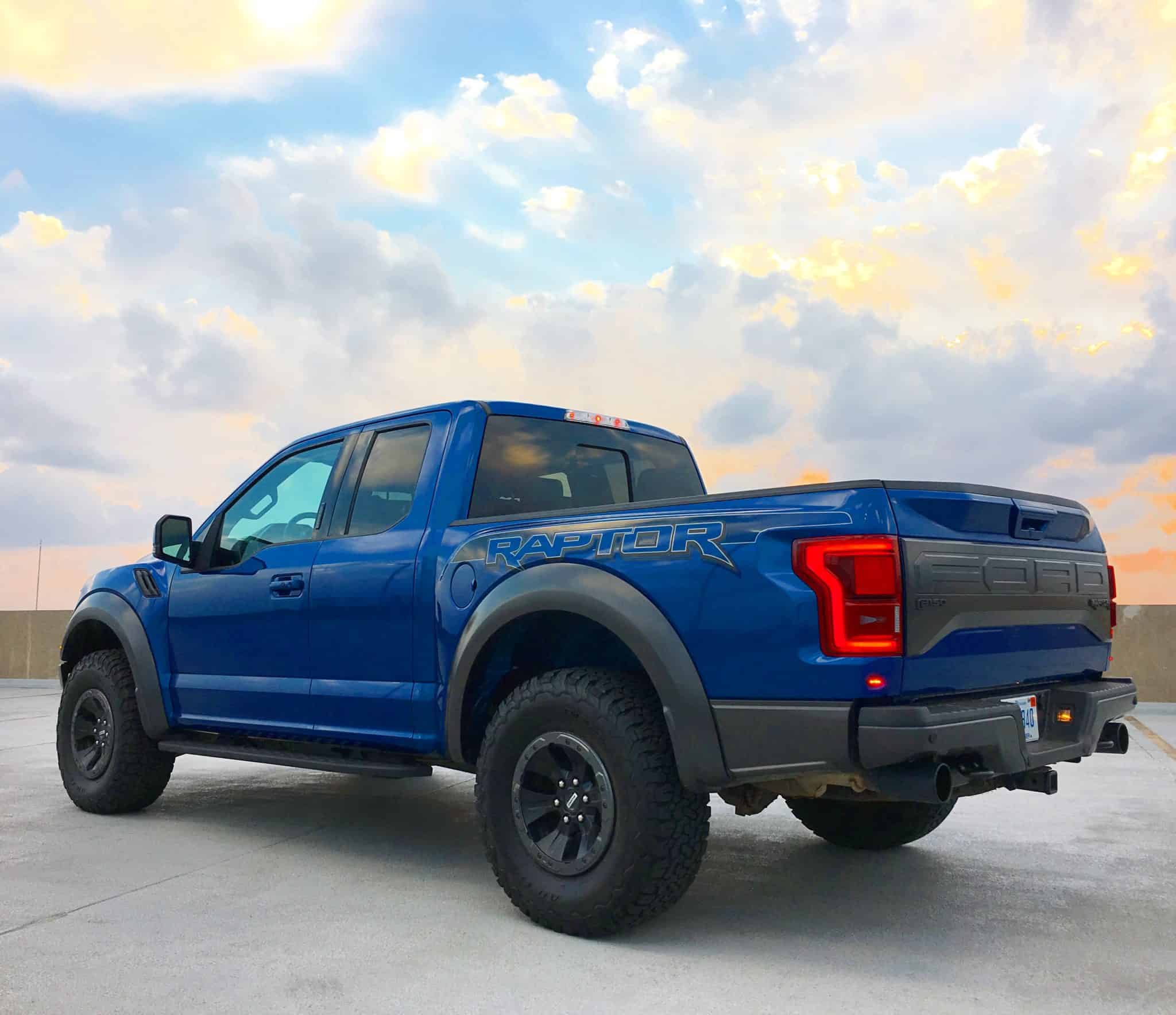 The 3.5L EcoBoost engine may seem underwhelming until you realize that it puts out 450 horsepower and 510 lb.-ft. of torque.
In fact, it delivers more power than the previous 6.2L V8. How does it do that? Well, with twin-turbo, intercooled DOHC 24-valves, direct fuel injection, and a 10-speed automatic transmission with manual shifting mode.
The Raptor can accelerate from 0 to 60 mph in just over 5 seconds, which is impressive for a vehicle of its size and class.
There's even a Terrain Management System which means that you can set it for optional street driving but also choose from five other steering wheel button-controlled modes, including mud, sand, and Baja.
The Raptor is designed for off-road adventures, and it excels in this regard.
It featured Fox Racing Shox with 3-inch diameter shock absorbers, long-travel suspension, and off-road tires that allowed it to tackle rough terrain with ease.

The Raptor has multiple driving modes, including Baja mode, which optimizes performance for high-speed desert runs, as well as various terrain management settings for different off-road conditions.
As far as fuel efficiency goes, this monster achieves around 15-18 mpg in combined city and highway driving.
The 2017 Raptor has a respectable towing capacity of up to 8,000 pounds, making it suitable for towing trailers and boats.

Its payload capacity is around 1,000 to 1,200 pounds, depending on the configuration.
Ford Raptor Interior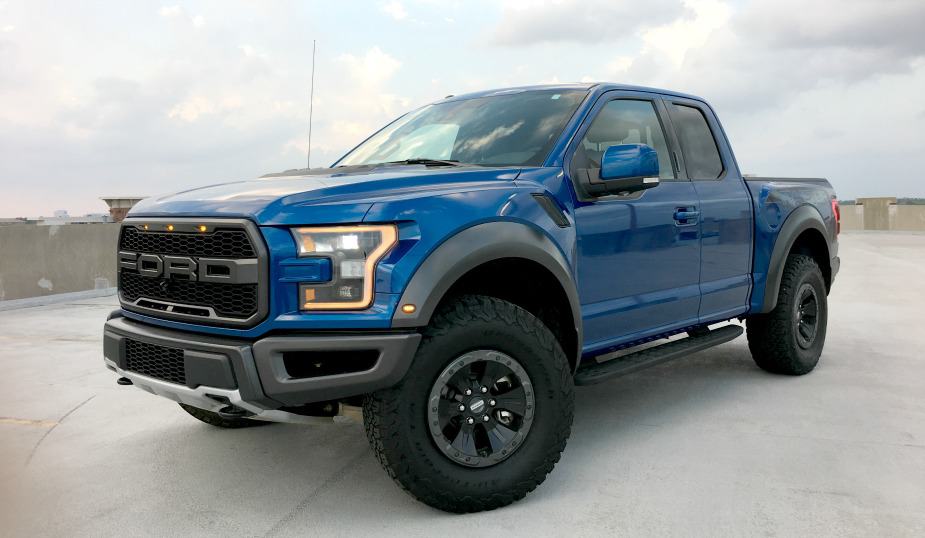 Inside the cabin, is a comfortable and well-appointed interior with sporty leather seats and modern technology, including Ford's SYNC 3 infotainment system.
Optional extras include full Sat Nav, Bluetooth, media streaming, heated and cooled seats, Remote Start, door code entry, 360-degree camera, rear parking sensors, blind-spot awareness monitor, and cross-path detection.
The Raptor is equipped with various safety features, including multiple airbags, stability control, traction control, and available driver assistance technologies like blind-spot monitoring and adaptive cruise control.

Final Thoughts on the Ford Raptor
Overall, the 2017 Ford F-150 Raptor is a formidable and highly capable off-road truck that will appeal to adventure seekers and enthusiasts.
Its powerful engine, advanced suspension, and aggressive styling make it a standout in the pickup truck market.
The 2017 Ford F-150 Raptor is a truck that can take you anywhere you want to go, on-road or off-road, and take you there in comfort and style.
---
Tweet us @mochamanstyle or leave a comment on our Facebook Page to share your thoughts on this article. Follow us on Instagram @mochamanstyle
Frederick J. Goodall is the Editor-in-Chief of Mocha Man Style, media spokesperson, event host, photographer, and a top social media influencer in Houston, TX. He likes to write about fashion, cars, travel, and health.