My uncle Jesse was one of the coolest guys I knew. He dressed to the nines (leisure suit, platform shoes, and a hat with a feather in it, tilted to the side) and he always drove the latest cars. One of his cars that had a big impact on me was his 1975 Lincoln Continental. Although I was only five years old when he bought it, I still remember that car. It was the epitome of the 70s aesthetic – big, luxurious, and audacious (did I mention big?). I felt like a superstar when I'd ride around town in the backseat.
I got that same feeling when I drove the brand new 2017 Lincoln Continental. While not as big as the 1975 version, the new Continental is still an imposing vehicle that exudes class and refinement. This premium sedan is exactly what Lincoln needs to bring back it's cachet.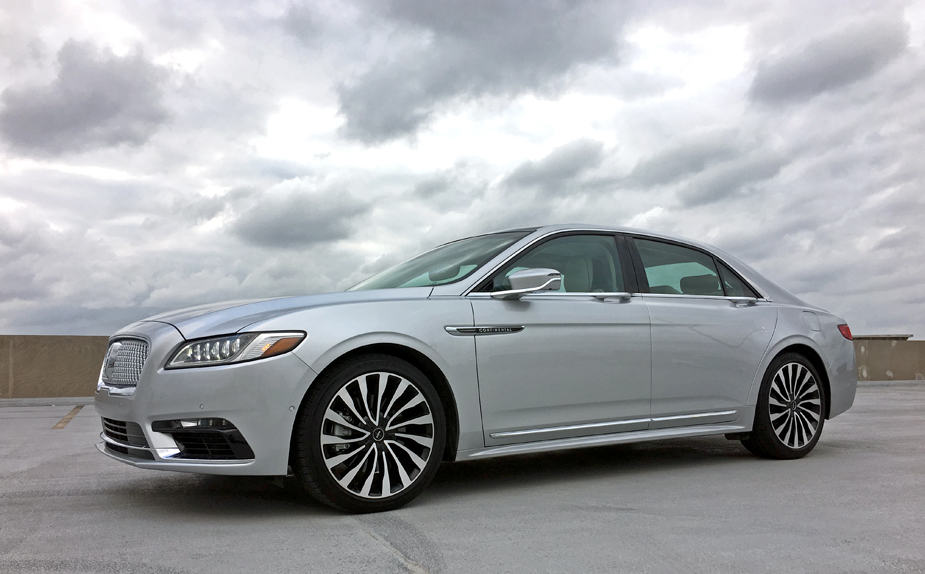 I was immediately drawn to the Continental's exterior design. The lines are fluid and modern for a clean, high-end appeal. However, the design is still masculine and exudes street cred. My Uncle Jesse would have definitely rocked this car. In fact, I was almost tempted to pay homage to him by driving around town in a leisure suit while listening to the Isley Brothers. Unfortunately, the local vintage shop was out of stock and I had to drive around in a regular suit. No worries, though. My custom-made Balani suit was on-point, so it was all good. Uncle Jesse would have been proud.
Despite thumbs up from Uncle Jesse and me, I wanted to get another opinion of the car so I picked up my friend Mateo to take him to lunch. Let me give you some background on Mateo before I proceed. He was born in Bogota, Colombia and has lived in several South American countries. His family immigrated to the U.S. in 1986 and Mateo became a citizen in the year 2000 right after his 30th birthday. Over his lifetime, Mateo developed a deep admiration for America and American cars. The power, luxury, and craftsmanship of these vehicles made him a lifelong fan.
When I pulled into Mateo's office parking lot, I could see a huge smile forming on his face. I parked so he could get a full 360 view of the car.
"Nice!!!!!" He said as he walked around. "This car is beautiful."
"If you think it looks great outside, wait until you see the interior," I said.
Mateo made a mad dash to the passenger door and slid inside. His head was on a constant swivel as he marveled at the dashboard. After he had admired all of the bells and whistles, he jumped into the back and melted into the soft, leather seats.
"Although this car is a technological wonder, I don't think I'd ever drive it," he said. "I'd hire a chauffeur and sit in the back seat all the time"
While I agree with his assessment of the backseats, it would be a shame not to drive this car.
Powered by a 3.0-liter twin-turbocharged V-6 engine, the Lincoln Continental delivers an exceptionally smooth ride. I prefer cars with more of a performance slant, but I quickly got used to the Continental's refinement.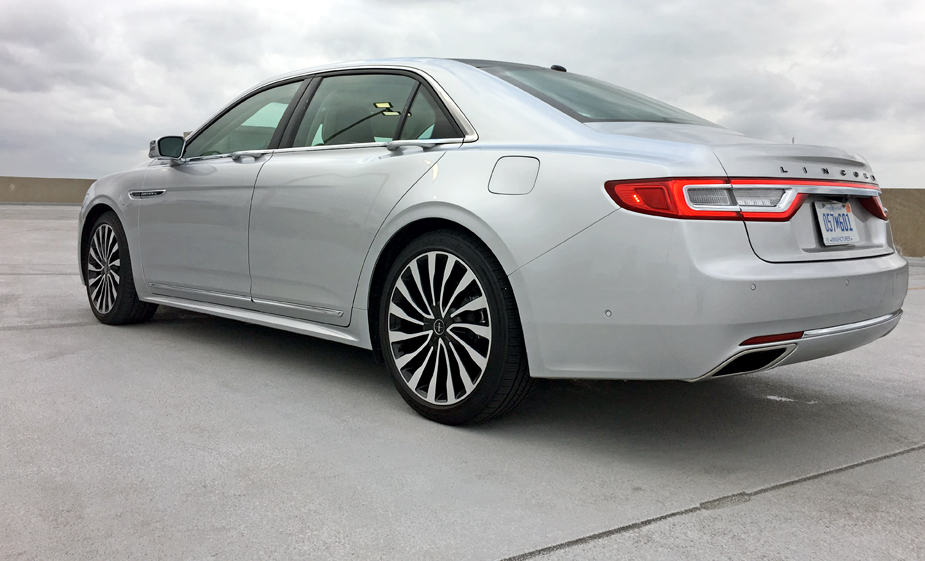 While owning this car is enough of a perk, Lincoln offers Continental owners additional benefits through its Black Label program which includes:
Personal Liaison who can help with anything you may need from start to finish
Complimentary anytime car washes and annual detailing
A four-year/50,000-mile premium maintenance plan, covering all recommended service and including replacement of wear items.
Pickup and delivery of your vehicle for all your service or maintenance needs, as well as the provision of a temporary vehicle
Culinary Collection — a curated list of restaurants from coast to coast with noted chefs providing an at-your-service dining experience
Every car needs a theme song and I found the perfect one to listen to while cruising in the Continental. "Redbone" by Childish Gambino captures old-school funk and grit while sounding fresh and timely, just like the 2017 Lincoln Continental.
Visit Lincoln.com to learn more.
Tweet us @mochamanstyle or leave a comment on our Facebook Page to share your thoughts on this article. Follow us on Instagram @mochamanstyle