I just finished watching the Netflix documentary series, Abstract: The Art of Design, which sheds light on how designers, architects, photographers, artists, and other creative professionals come up with ideas.
I was particularly fascinated by the story of Tinker Hatfield, a legend in the field of sneaker design.
Hatfield was the lead Nike shoe designer who designed many iconic sneakers including the Air Jordan 3 through Air Jordan 15, the twentieth anniversary Air Jordan XX, the Air Jordan XXIII, the 2010 (XXV), the 2015 Air Jordan XXIX.
In 1987, Hatfield designed the Air Max 1 sneakers after visiting the Centre Georges Pompidou.
Inspired by the building, Hatfield designed the shoe to expose the revolutionary Air-Sole, allowing fans to not only feel the Air-Sole comfort, but also see it.
Nike's executives were opposed to the design because they didn't think people wanted to see the inner workings of the shoe. Hatfield stood by his concept and the Nike Air Max 1 was an instant success.
Since then, Nike Air Max shoes have become a hit with athletes and collectors by offering striking color combinations and reliable, lightweight cushioning.
Nike has updated the groundbreaking shoe for a new generation of sneakerheads.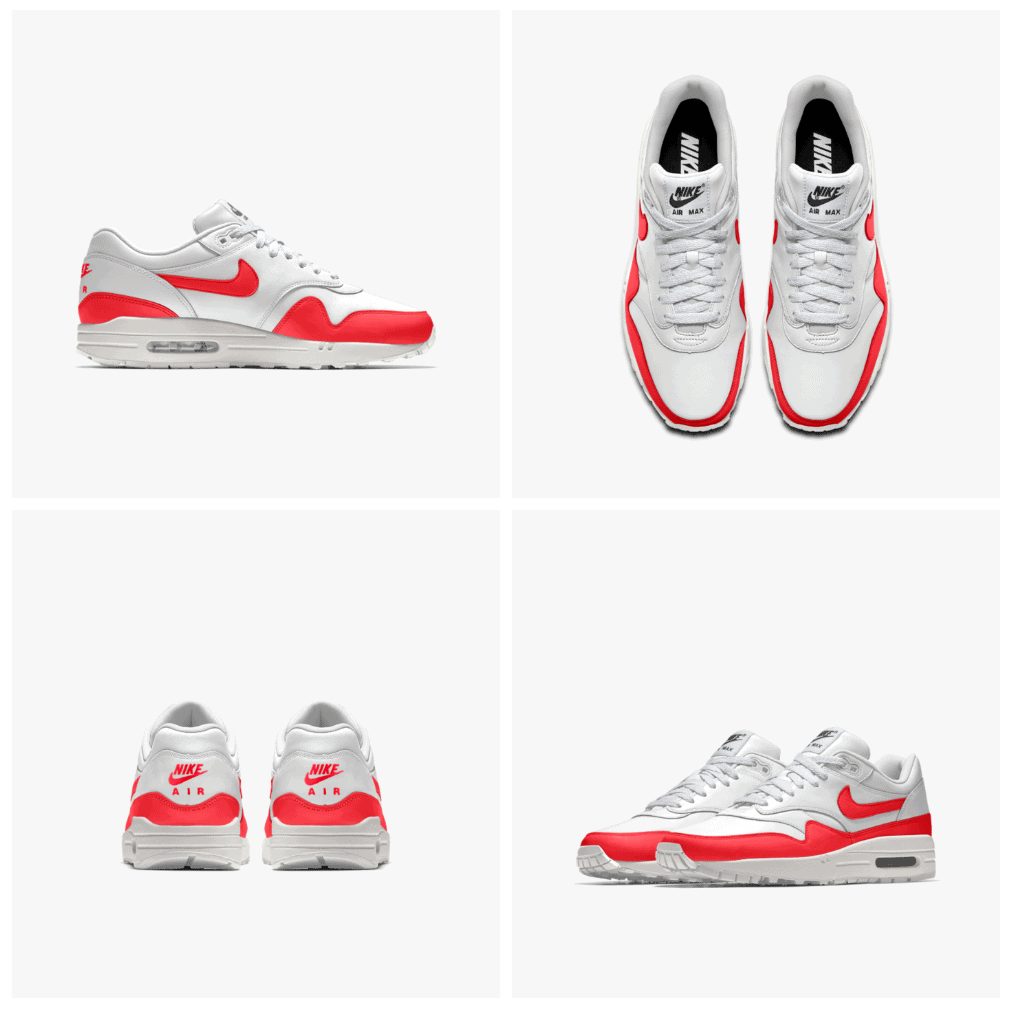 Now you can customize your Nike Air Max 1 with mix-and-match materials, customized colors, and special messages.
---
Tweet us @mochamanstyle or leave a comment on our Facebook Page to share your thoughts on this article. Follow us on Instagram @mochamanstyle
Frederick J. Goodall is the Editor-in-Chief of Mocha Man Style, media spokesperson, event host, photographer, and a top social media influencer in Houston, TX. He likes to write about fashion, cars, travel, and health.