It's no secret that Ferrari builds fast cars. But the new 12-cylinder berlinetta, the 812 Superfast, takes speed to another level. It is the most powerful and fastest Ferrari in the marque's history.
Designed by the Ferrari Styling Centre, the new 812 Superfast redefines the formal language of front-engined V12 Ferraris, underlining the car's exceptional performance with very sporty lines and proportions.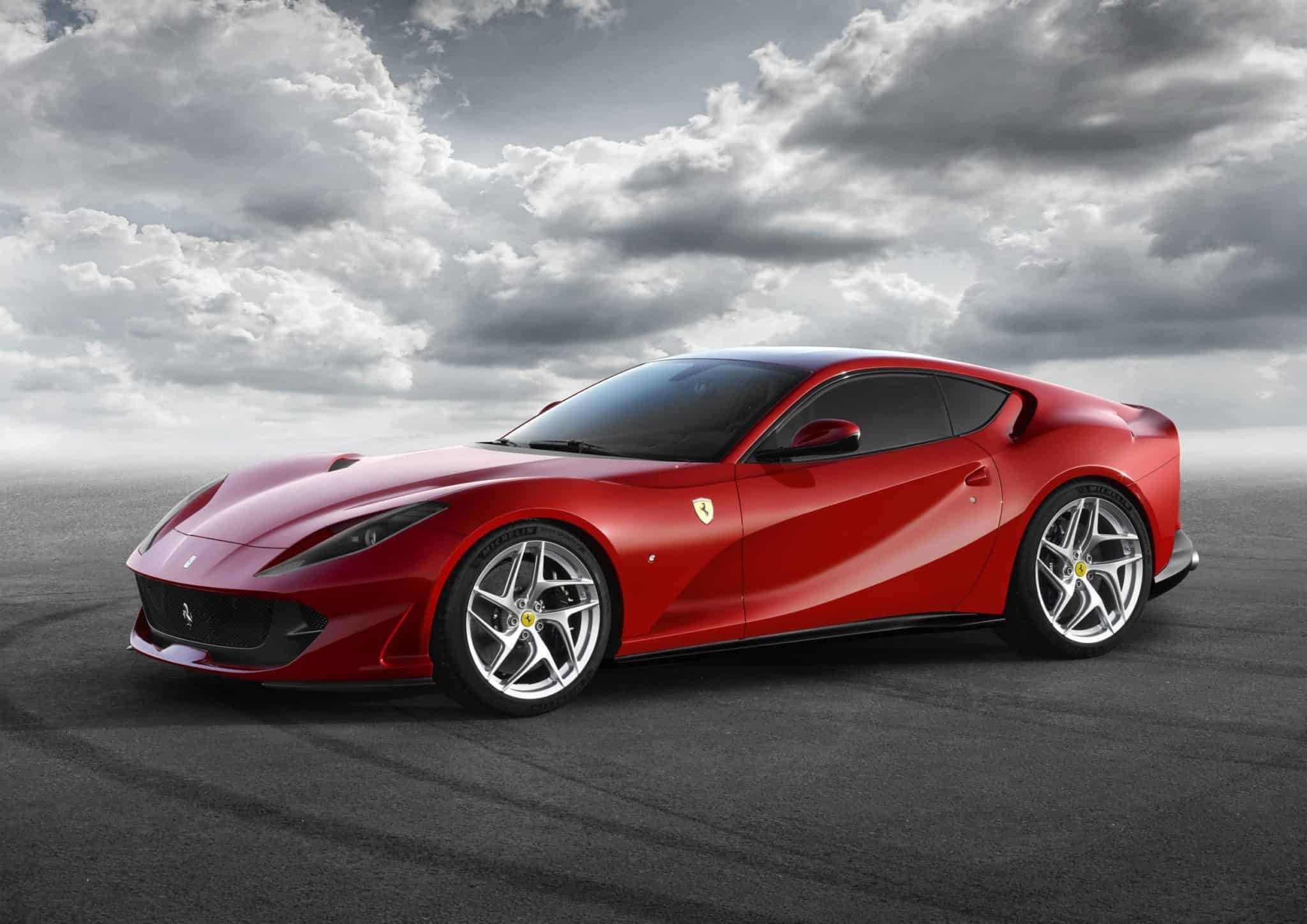 Seen in silhouette, the 812 Superfast has a fastback sleekness: a two-box design with a high tail reminiscent of the glorious 365 GTB4 of 1969. The design of the flanks visually shortens the tail and is characterized by impressively muscular wheel arches which imbue the 812 Superfast with the power and aggression warranted by its imposing V12. Full-LED headlights integrated into the design of the sculpted air intakes on the hood also emphasize that front muscle.
At the rear, four round tail-lights inspired by Ferrari tradition emphasize a design crafted around horizontal lines and give the 812 Superfast a broad, imposing stance, visually lowering both spoiler and cabin.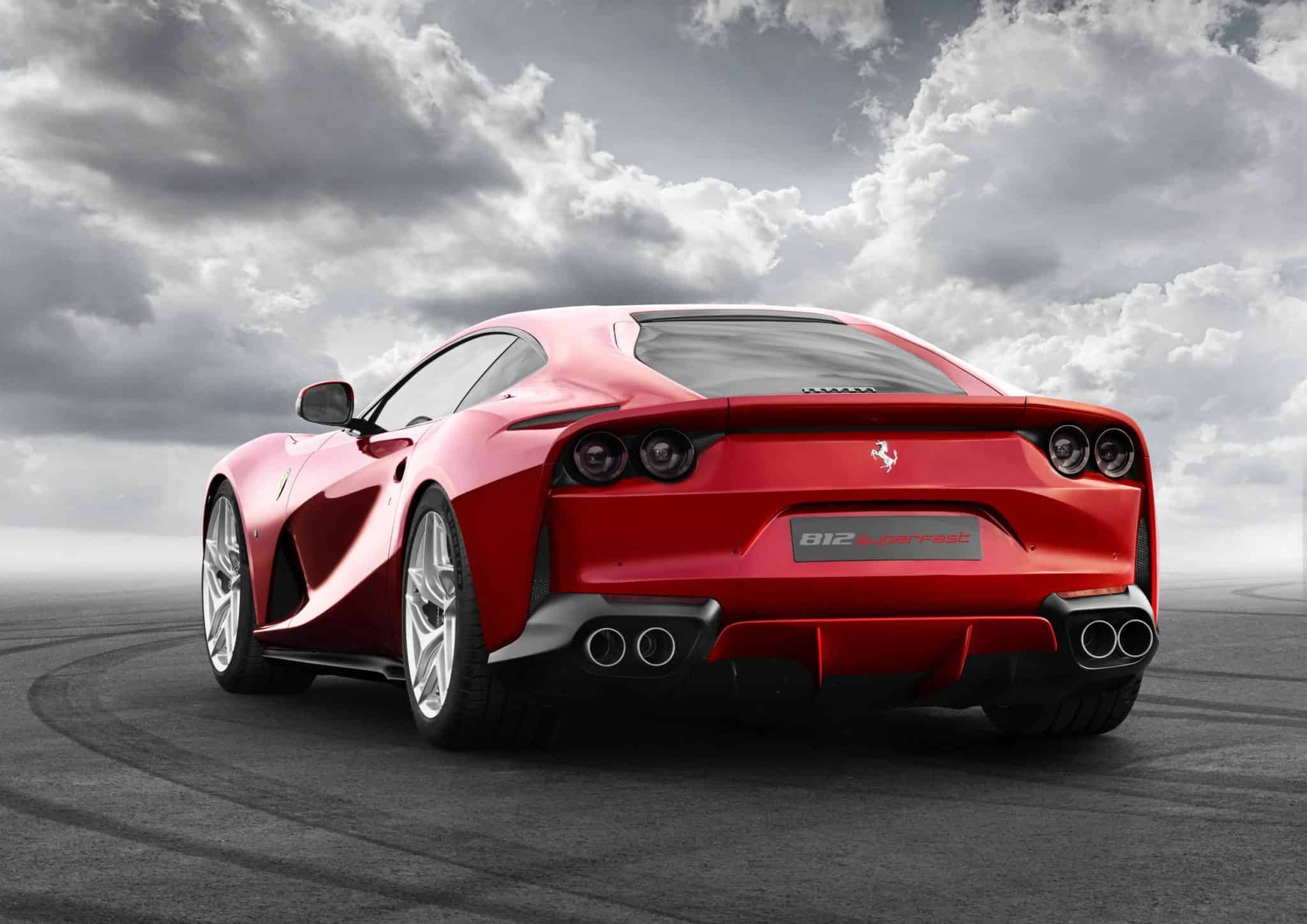 Powered by a new 6.5-liter V12 engine, the 812 Superfast achieves maximum power output at 8,500 rpm ensuring the kind of thrilling top-end performance that is the exclusive characteristic of Ferrari's noble V12 heritage.
Maximum torque is 718 Nm @ 7,000 rpm, a significant 80% of which is already available at 3,500 rpm, improving both driveability and pick-up even at low revs.
The 812 Superfast's dual-clutch transmission has specific gear ratios which, combined with shorter up and down-shifting times between gears, sharpen throttle response still further.
These components work together to deliver a top speed of 211 mph and a 0-60 time of 2.9 seconds.
The cabin has been given a sportier, more radical look with the main elements seeming to float, creating an effect of both thoroughbred racing eagerness and lean elegance. The horizontal dash loops stylishly around the central air vents for a sophisticated, sculptural look.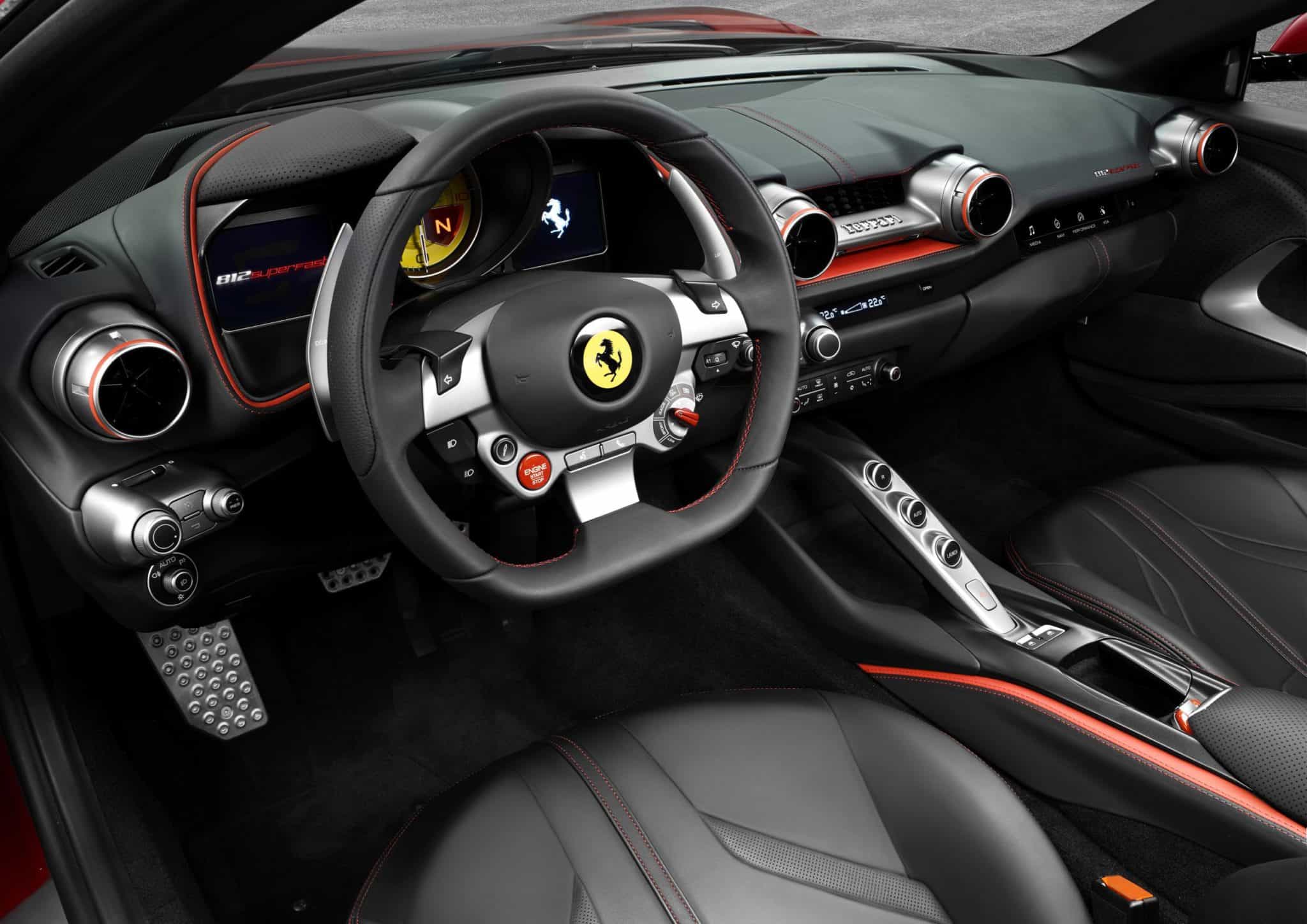 New, more sporty and ergonomic seats feature alongside the new HMI, including a new steering wheel and instrument clusters and the latest infotainment and air-conditioning units.
The 812 Superfast is aimed at clients demanding the most powerful and exclusive Ferrari in the range: an uncompromising sports car that will deliver exhilarating driving both on-road and track yet also be comfortable enough to allow its owners enjoy it as an all-round experience.
The car is being launched in a special new color, Rosso Settanta, which marks the company's 70th anniversary.
Tweet us @mochamanstyle or leave a comment on our Facebook Page to share your thoughts on this article. Follow us on Instagram @mochamanstyle
Frederick J. Goodall is the Editor-in-Chief of Mocha Man Style, media spokesperson, event host, photographer, and a top social media influencer in Houston, TX. He likes to write about fashion, cars, travel, and health.