British watch brand, Omologato Watches, has just unveiled a new chronograph – Maranello – dedicated to Ferrari, the world's most revered race team.
"The Maranello watch incorporates the colors used by the team and the venue of every race during the celebrated 1961 season is etched on the outer bezel," said Omologato Watches founder Shami Kalra. "It is truly an honor to present a watch which gives enthusiasts the opportunity to feel a part of one of motorsport's biggest success stories."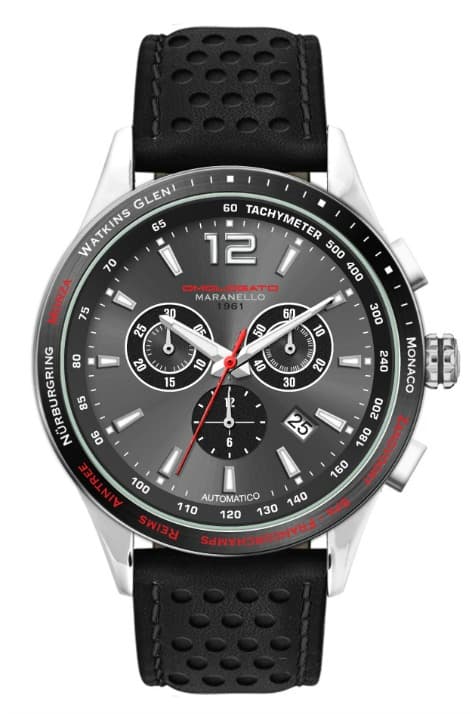 The Maranello features a high-quality automatic movement, the first time its been offered by Omologato Watches, giving smoothness of operation and accuracy.
A Grigio sunray dial pays homage to the color endorsed by Ferrari in the '60s. The case is made from a high grade of surgical grade stainless steel and finished with a premium Italian leather strap with clasp.
The Omologato Maranello Chronograph is limited to 250 units and is priced at $949.
---
Tweet us @mochamanstyle or leave a comment on our Facebook Page to share your thoughts on this article. Follow us on Instagram @mochamanstyle
Frederick J. Goodall is the Editor-in-Chief of Mocha Man Style, media spokesperson, event host, photographer, and a top social media influencer in Houston, TX. He likes to write about fashion, cars, travel, and health.