The name Armani conveys luxury, style, and elegant design. These are the attributes that the brand hopes to bring to the connected wearables market with the introduction of Armani Exchange Connected hybrid smartwatches.
The new line of Armani Exchange Connected hybrid smartwatches possess the same individualist, yet urban vibe of classic Armani Exchange design, fully equipped with the latest in wearable technology. Some key features of the watch include activity tracking, smartphone notifications, step monitoring, and music playback controls. The smartwatch also lets you wirelessly take a photo using your smartphone's camera.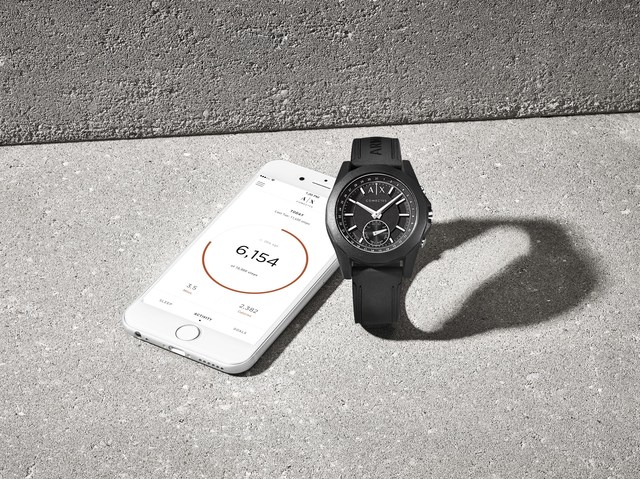 What makes this device most useful is it's ability to keep accurate time. It's auto time feature mirrors the GPS-set time on your phone. You can also view a second time zone at the press of a button.
The hybrid smartwatch, constructed of silicone, allow you to connect to your phone up to 84 ft. away. It is powered by a standard coin cell battery that lasts six months and never needs to be charged.
The Armani Exchange Connected hybrid smartwatches will be available for purchase in select markets and online at www.armaniexchange.com for $175 beginning February 2017.
Tweet us @mochamanstyle or leave a comment on our Facebook Page to share your thoughts on this article. Follow us on Instagram @mochamanstyle