Each year we, scour the web to find the best products to recommend for the holiday season. In this year's Holiday Gift Guide, we've curated a collection of our favorite fashion, technology, food/beverage, and grooming products. Enjoy and happy shopping.
Timberland Premium Boots from The Legends Collection (Volume 2)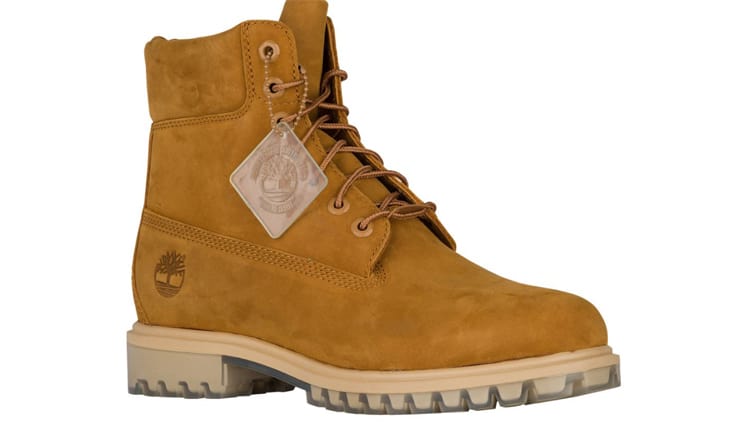 These limited edition Timberland Boots from The Legends Collection Volume 2 feature classic Timberland styling and custom packaging. The available exclusively at Foot Locker's Timberland Legends Club. New volumes will drop through January 2017 (Retail price: $199.99)
AVI-8 'Hawker Harrier II' Leather Strap Watch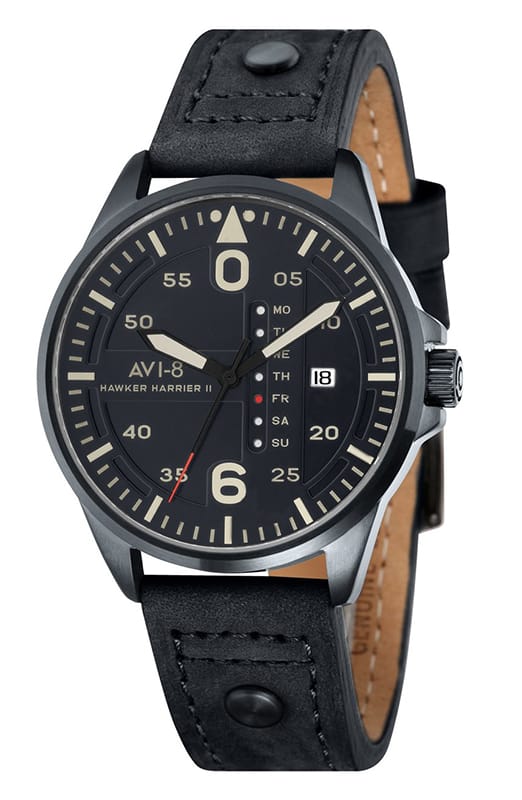 I love aviation-inspired watches and the AVI-8 'Hawker Harrier II' is a great choice. The highlight of this timepiece is a gauge like display of the date visible in vertical alignment to the right of the dial face. Arabic index display with minute track demonstrates the technical inspiration of this cutting edge timepiece. Strapped with a strong yet supple genuine leather strap with rivet for a hint of avionic vintage inspiration (Retail $160).
HP Spectre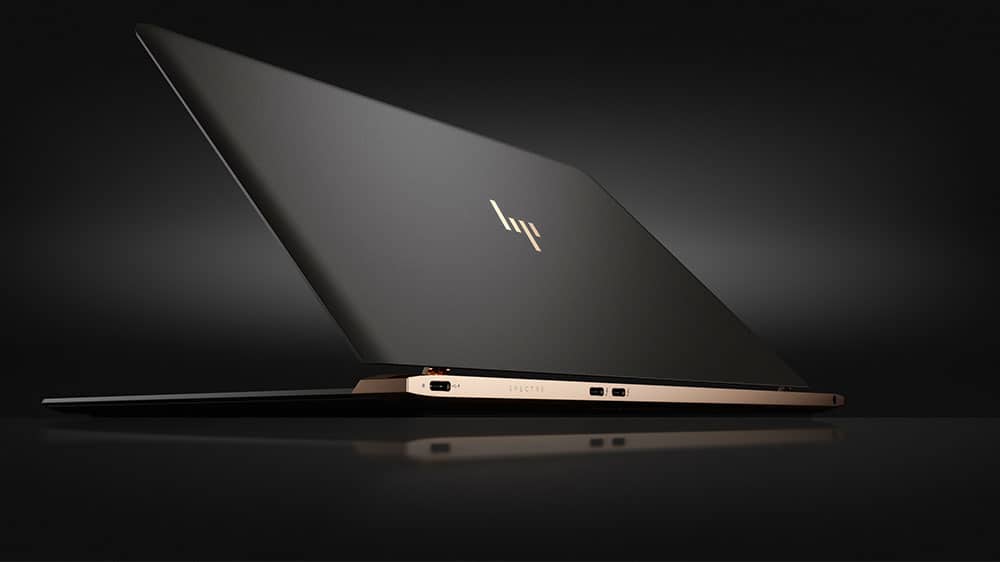 I've been a Mac guy all my life, but the gorgeous HP Spectre may entice me to switch. Stunning design, combined with impressive performance and premium audio by Bang & Olufsen make this luxurious laptop completely irresistible (Retail $1,019.99)
Trunk Club
Trunk Club is a personalized clothing service for men, offering designer clothing to customers without any of the hassles of shopping in stores or online. Men tell stylists their style, fit, and size preferences, and the stylists ship them a handpicked selection of clothes. Members keep only what they want and send the rest back with a pre-paid shipping label. All shipping is free and there are no fees for the service.
Nike Air Jordan I High Anti-Gravity Machines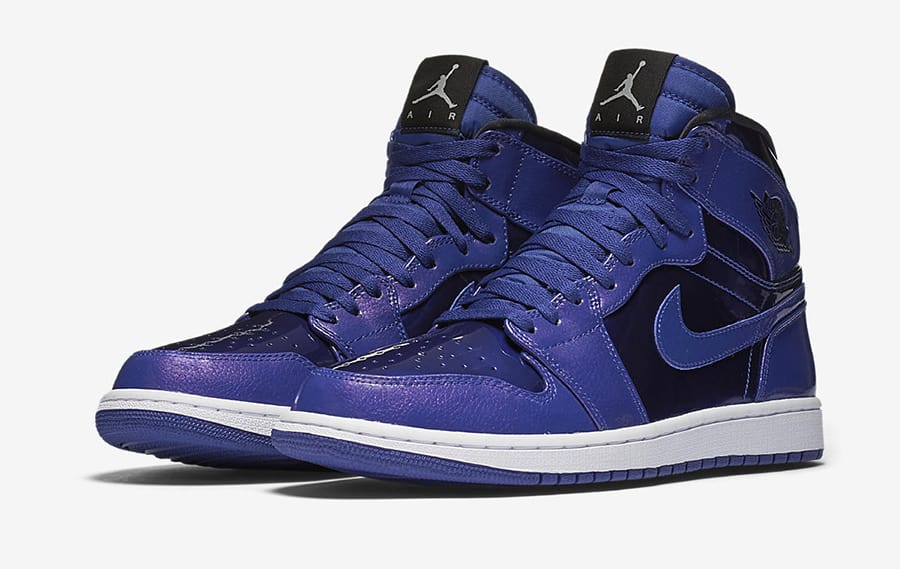 These legendary sneakers fuse signature style and comfort. The Nike Air Jordan I High basketball shoes have lightweight cushioning and the same sleek upper as the originals from 1984.
Harry's Truman Set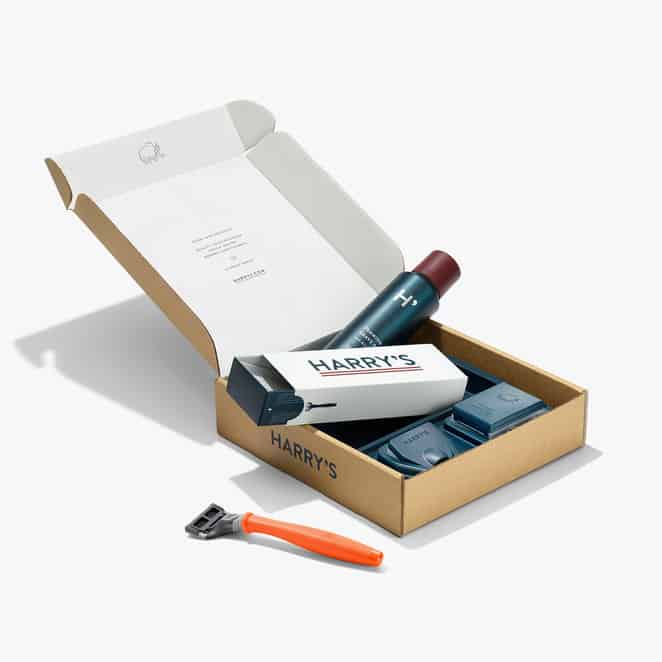 I'm usually brand loyal when it comes to shavers, but after trying Harry's, I've become a convert. The products are well-designed and deliver a great shaving experience. Harry's Truman Set includes everything you need for a close, comfortable shave: foaming gel shave cream; sharp, durable blades; shaver with a flex hinge, a lubricating strip, and a precision trimmer (Retail $15)
Custom Shirt from BALANI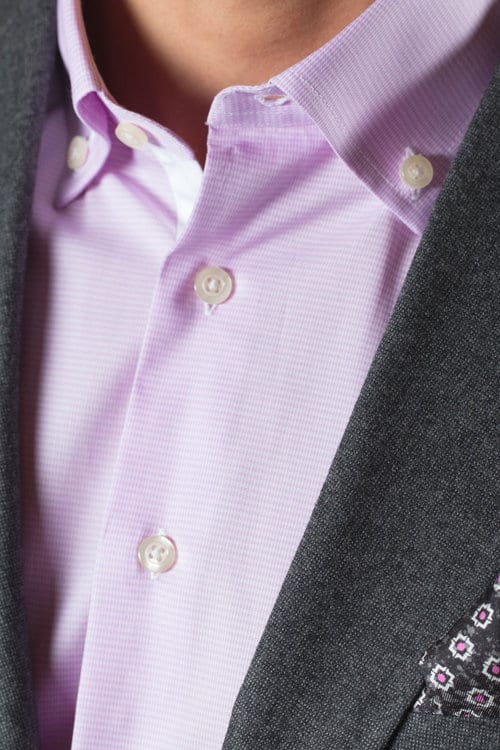 BALANI's custom shirts will single-handedly change the way you look, feel, and shop for button-down shirts. With thousands of colors and patterns to choose from, you can create a shirt that is truly unique, fits perfectly, and accentuates your personal style (Retail price: Starting at $129)
Engraved Cross Pen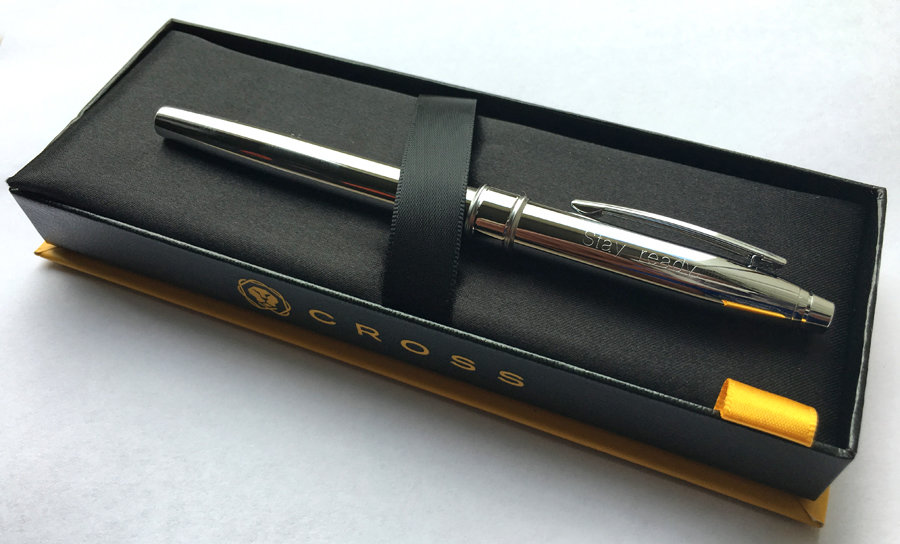 CROSS Pens has always been the gift given for recognizing achievements and for special moments. This season you can commemorate these moments by engraving your "Long Story Short" on an elegant CROSS Pen. Whether it was moving away from home, how you started your career, getting in a relationship/engaged/married, or quitting your corporate job to be self-employed, these moments, no matter how big or small, are ones that have lead you to where you are today (Retail Price: varies)
SanDisk iXpand
The SanDisk iXpand Flash Drive lets you quickly free up space on iPhones and iPads by moving photos and videos to the portable drive. The flexible Lightning connector works with most cases, while the USB 3.0 connector makes it easy to move content between devices. This flash drive also includes encryption software to password protect files.
Tmbr. Alpine Walnut & Maple Wood Sunglasses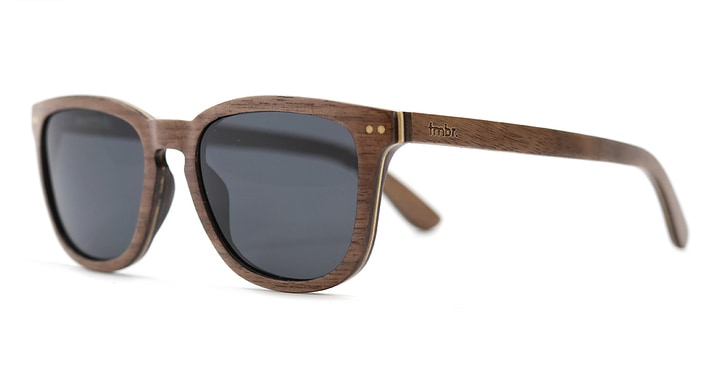 The Tmbr. Alpine Walnut & Maple Wood Sunglasses are designed to be lightweight and comfortable. These handmade wooden sunglasses feature stainless steel flex hinges and TAC Polarized UV400 lenses.
Call of Duty Infinite Warfare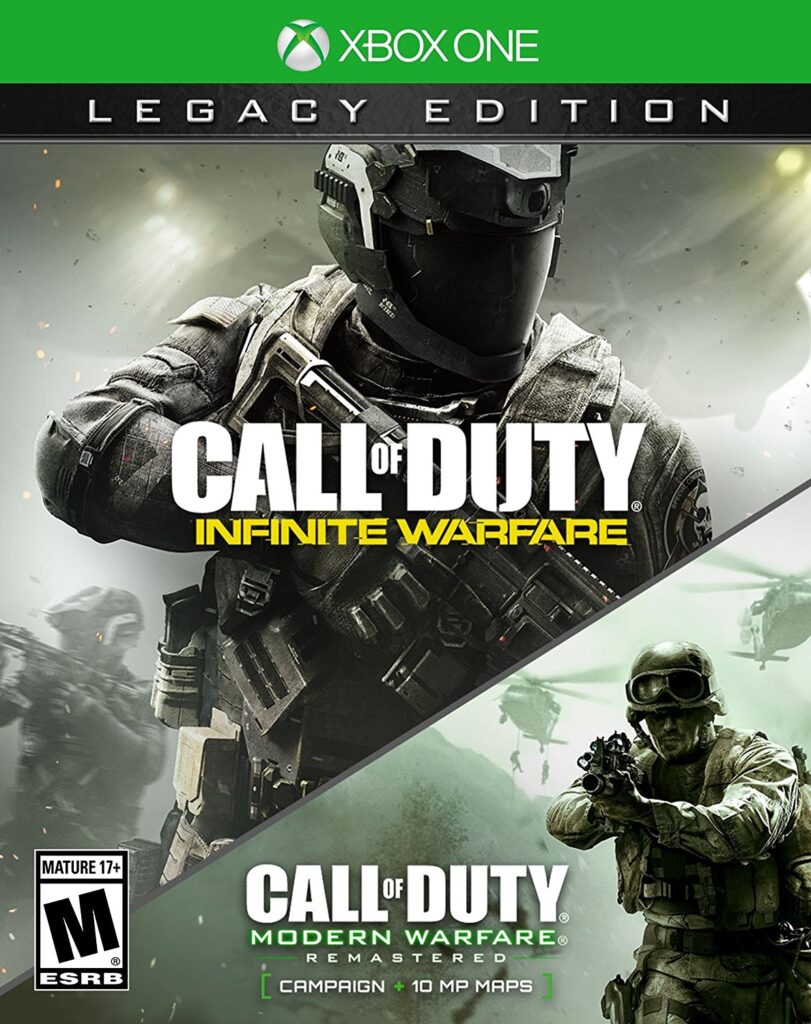 Call of Duty: Infinite Warfare delivers something for every Call of Duty fan with three unique game modes: Campaign, Multiplayer, and Zombies. Delivering a rich and engaging narrative in a setting unlike anything to date in a Call of Duty game, the campaign is a return to the franchise's gritty, military roots throughout new environments never before seen in the franchise.
Intrinsic Cabernet Sauvignon
INTRINSIC is a truthful expression of Cabernet Sauvignon from Washington's Columbia Valley. Most Cabernet Sauvignon stays on the skins for up to 1 month; however, INTRINSIC remained on the skins for nine months, resulting in an unexpected silkiness and smooth mouthfeel. As a nod to the urban aesthetic, 10% of the wine fermented in a concrete tank, lending the mineral notes in the wine. The end result is a rustic, yet sophisticated wine.
Soxfords Accessories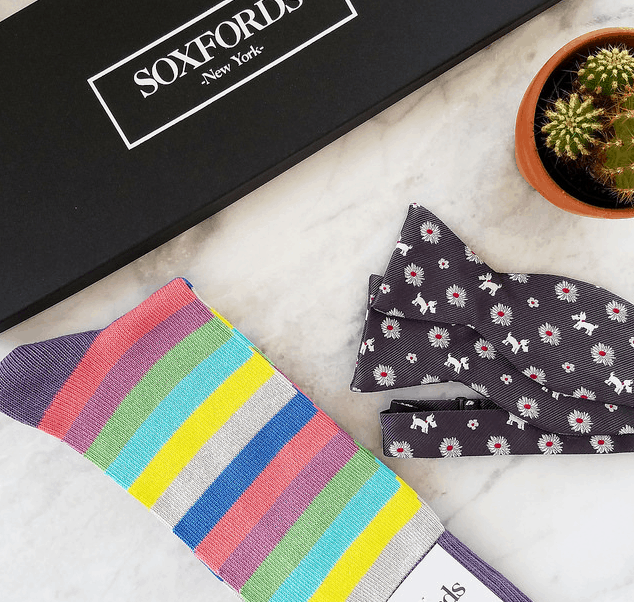 Soxfords has a great selection of premium socks, ties, bow ties, cuff links, tie bars, and pins. Soxfords is known for crafting high-quality styles with a quirky twist. The brands' eye-catching designs are inspired by a wide range of sources, from favorite pop-cultural icons to vintage artwork.
D-Link AC5300 Ultra Wi-Fi Router
With so many tech gifts on the shelves, today's connected homes require an extremely fast router to support laptops, tablets, phones, Smart TV s, game consoles, and beyond – all connected at the same time. Featuring Tri-Band Technology and Multi-User MIMO (MU-MIMO) support, D-Link's AC5300 Router creates a maximum-performance wireless network designed to handle high-bandwidth activities like HD streaming even in the farthest corners of the house. (Retail $379.99)
Samsung Gear VR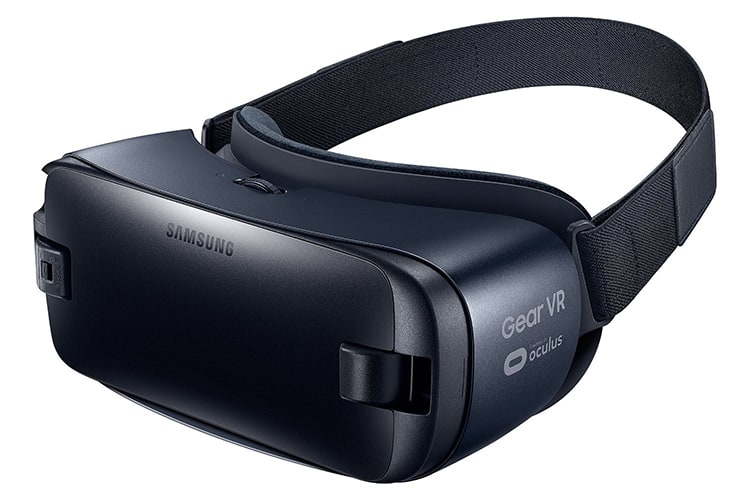 Do what you've only dreamed about and go where you've never been with the Samsung Gear VR, powered by Oculus. No wires, no complicated setup. Just snap your smartphone into the Gear VR and dive right into 360-degree experiences. Watch your favorite shows on Hulu and Netflix, take your gaming to the next level, tour exotic places, and more (Retail price: $99.99)
Razer Kraken Pro V2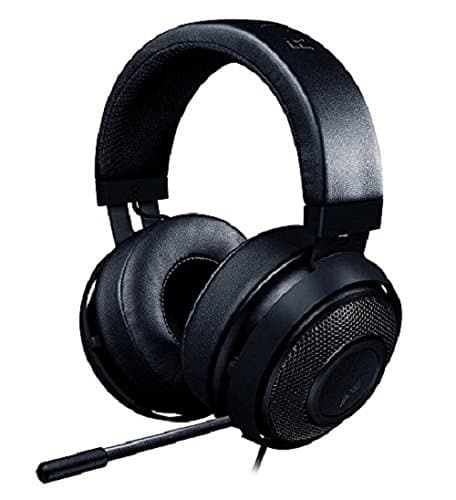 The Razer Kraken Pro V2 gaming headphones are lightweight, flexible, and incredibly durable. With loud, rich sound, you'll feel like you're right at the center of all the gaming action.
Tweet us @mochamanstyle or leave a comment on our Facebook Page to share your thoughts on this article. Follow us on Instagram @mochamanstyle