Houston's art scene is vibrant. From street art to high-end galleries, you can find something for every taste. To celebrate all that Houston has to offer, Houston Press will host its annual Artopia event at Winter Street Studios on January 28, 2017.
Artopia is an evening of culture, fashion, art, music, and food. This one-night event features live music, fashion shows, dance, and theatrical performances, along with galleries filled with works from local artists.
Here are 5 things you need to know before you go.
The Art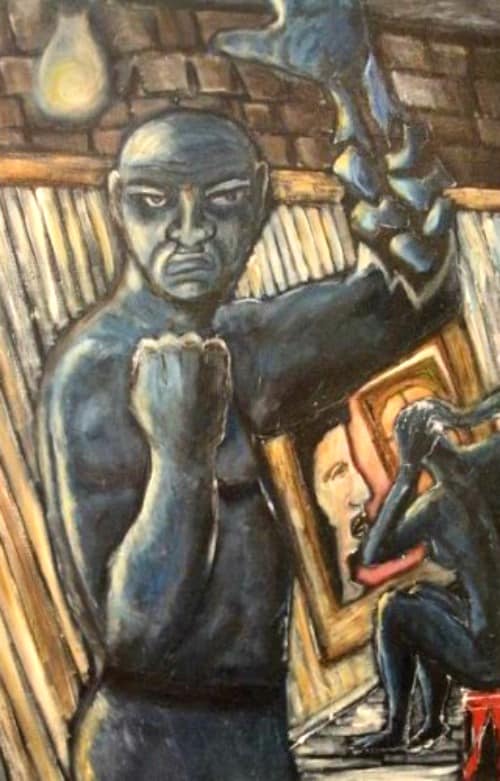 This year, Artopia will feature a diverse lineup of painters, photographers, and illustrators. Some of the artists who will display work are:
Egyptian-born Houston photographer Fikry Botros
Illustrator and painter Cliff Franks
Artist Wayne Gilbert
Muralist Ashley Henry
Photographer and mixed media artist Jim Hudek
Artist David Huffman
Painter Char Koho
Artist Shaun Phillip Lopez
Painter Shelbi Nicole
Photographer and painter Melinda Patrick
Graffiti artist Gabriel Prusmack
Sculptor Jeremy Salas.
The Music
Austin may be known as the music capitol, but Houston deserves credit for being a major music mecca (ever heard of Beyonce?). To showcase Houston's musical talent, Artopia will present live shows by The Beans, Black Kite, and Camera Cult. There will also be music by DJ Ceeplus Bad Knives and B.R.U.C.E. W.A.I.N.E.
The Fashion
Fashion design is an art form and Artopia will present fashion runway shows styled by Zahzi Events and featuring some of Houston's hippest designers such as Breccia Demartini, Damsel White Label, KYRA (helmed by sportswear designer Kemi Alao) and VicRen (led by fashion designer Victor Renovato).
The Venue
Since 2005 Winter Street Studios has been one of the most exciting work spaces for Houston's creative community. What was once an old furniture factory scheduled for demolition has become the home of 75 art studios for over 87 local artists.
The Tickets
General Admission tickets are $55 include all entertainment, complimentary drinks and food sampling. VIP tickets are $85 and include all entertainment, complimentary drinks, food sampling PLUS complimentary valet, and access to the exclusive Jumper Maybach VIP lounge with a private bar and catered spread. This event is 21+ only. Get your tickets now because this event will sell out.
Artopia is more than a big party. It is also an event with a purpose. Houston Press awards local individuals or organizations that have made an impact in the local arts community with a MasterMind Award. Each winner receives a $2,000 check. The winners will be featured in a special section of Houston Press and will be honored at the event on January 28.
Tweet us @mochamanstyle or leave a comment on our Facebook Page to share your thoughts on this article. Follow us on Instagram @mochamanstyle
Frederick J. Goodall is the Editor-in-Chief of Mocha Man Style, media spokesperson, event host, photographer, and a top social media influencer in Houston, TX. He likes to write about fashion, cars, travel, and health.