Disclosure: This is a Sponsored Post. All opinions are my own.
There is a comic book character called Booster Gold. Most people know him as a glory-seeking showboat from the future who uses his knowledge of historical events and futuristic technology to stage high-publicity heroics. Booster Gold will never be on the same level as Superman, Batman, or Wonder Woman, but I was drawn to him because of his cool futuristic tech, specifically his artificial intelligence robot, Skeet. Skeet flies alongside Booster Gold gives him relevant information when he needs it. He'll even play a few tunes to cheer up the superhero when he's feeling down.
I was hoping that the Mars Levitating Bluetooth Speaker would be the Skeet to my Booster Gold. When I received the sleek, jet black package from Apollo Box, a shopping service that introduces you to unique, trendy products, I envisioned myself walking through the streets of Houston while the levitating speaker hovered around my head playing my theme song.
Okay, let me back up. For those of you who aren't familiar with the Mars Levitating Bluetooth Speaker, let me give you some background information. Originally an Indiegogo project that was successfully funded in 2014, Mars is the brainchild of Chinese technology company crazybaby. The engineers and designers knew that they had to do something to make their Bluetooth speaker stand out among the thousands of other speakers that are available in the marketplace. They succeed by creating a speaker system with a sleek base with a disc called the Mars Craft that levitates. Yes, you read that right. It levitates like a magical space disc.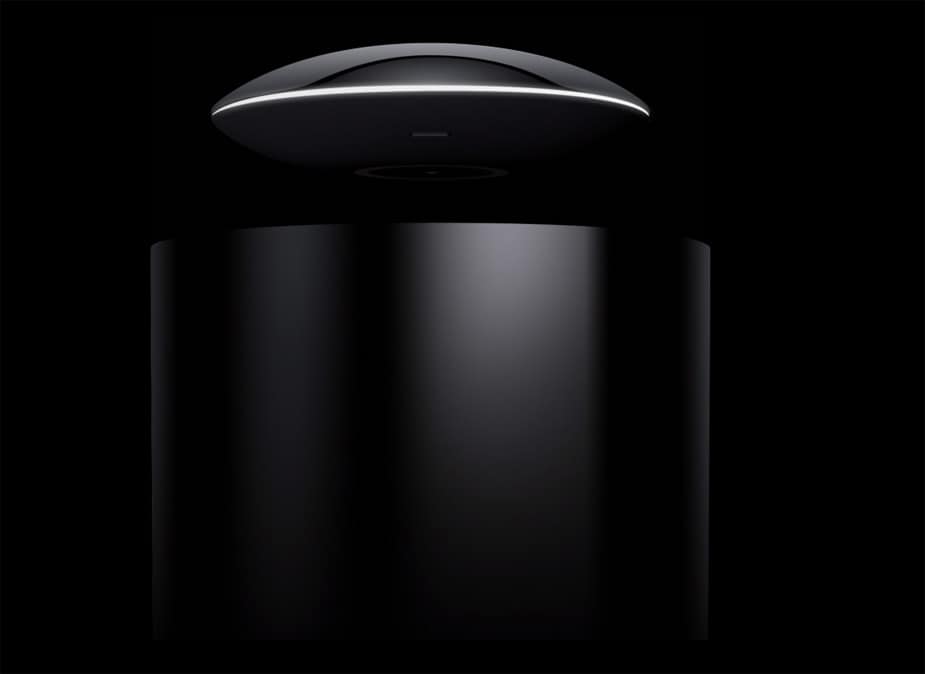 Some engineering hocus-pocus involving magnets, wavelengths, and other geeky things I should have learned about in physics class makes the craft float. Let's just all agree that this is cool. Score one point for science.
I'll admit that my whole Booster Gold and Skeet fantasy was just that, a fantasy. While I would have loved for the Mars Craft to follow me around playing all of my favorite songs, it can only levitate a couple of inches off the base (note to crazybaby #1: make a speaker device like Skeet and all of my money is yours). But any type of levitation is still awesome. My sons would sit next to the Mars mesmerized by the floating device (note to crazybaby #2: market device to parents of restless kids).
Although it can't levitate away from the base, the Craft can be taken on the go and used as a regular old Bluetooth speaker.
I know what you're thinking, "Yes, I agree that levitation is cool, but how do the speakers actually sound?"
Glad you asked.
I've tried dozens of portable Bluetooth speakers with sound qualities ranging from "Portable Transistor AM Radio Circa 1983" to "I've Died and Gone to Audiophile Heaven." The Mars Levitating Bluetooth Speaker is somewhere in the middle leaning closer towards Audiophile Heaven.
To get a feel for how the device works, I set it per the instructions in the box. Within five minutes, I had it up and running. The only problem I had was with the app. I downloaded the app to my iPhone, opened it, and it immediately crashed. I deleted it and reinstalled it to see if that would fix the problem. Nope. The app wouldn't even open. According to documentation, the app is supposed to let you operate the speaker and pair another Mars unit for true stereo sound.
Honestly, the app wasn't really necessary. All of the functions I needed were available through my phone.
To test the sound, I used a wide range of music. I wanted to make sure that it could handle deep bass as well as high notes.
AC/DC – "Black in Black"

Adele – "All I Ask"

Pearl Jam – "Go"

Duke Ellington – "In a Sentimental Mood"

Andra Day – "Cheers to the Fall"

LeCrae – "Cruisin'"

Blake Shelton – "Came Here to Forget"

Amos Lee – "In the Arms of a Woman"

Tony Bennett & k.d. Lang – "Moonglow"

DJ Snake – "Turn Down for What"

Vivaldi: Virutoso Cantatas

John Coltrane – My Favorite Things"
The songs sounded great when pumped through the Mars, especially the highs and the lows. The mid-ranges were a bit muddy at times and I found myself wishing that the system had more volume. I like that I could move around the room and still hear the music thanks to the speaker's 360-degree sound projection.

To test the battery life, I connected it to my cell phone to play music continually while I worked (I work at home so I didn't have to worry about annoying any coworkers). After about five hours, my first cell phone died and I had to connect another phone to keep up with the Mars. The speaker lasted about 7.5 hours before I finally had to plug it in.
If you need a hands-free way to make phone calls, this speaker has you covered. I used it to participate in a conference call with clients and I was impressed by the clarity.
Overall, the Mars Levitating Bluetooth Speaker is a functional audio system that is technologically advanced, well-designed, and fun to watch. You can purchase one for yourself at Apollo Box, a platform of creative and fancy products helps you to discover the coolest stuff in the world. This personal shopping service offers exclusive member-only discounts, free shipping, and a one-of-a-kind shopping experience.
Tweet us @mochamanstyle or leave a comment on our Facebook Page to share your thoughts on this article. Follow us on Instagram @mochamanstyle.
Frederick J. Goodall is the Editor-in-Chief of Mocha Man Style, media spokesperson, event host, photographer, and a top social media influencer in Houston, TX. He likes to write about fashion, cars, travel, and health.