I want to eat tacos with Andra Day.
After spending a couple of hours with the Grammy-nominated singer, I discovered that we are both connoisseurs of the Mexican dish. However, we disagree about the best tacos.
She insists that tacos in her home state of California are superior while I KNOW that Texas tacos are a taste of Heaven.
Perhaps we should meet in a neutral spot such as Arizona, bring in tacos from our respective states, and have an epic taco showdown.
Until then, I'll be content to listen to her sing.
I first discovered Andra Day while searching YouTube to find new artists. A series of fortunate clicks led me to Day's acoustic cover of Eminem's "Lose Yourself." I was blown away by her voice. Her intensity, passion, and talent made me an instant fan.
Since releasing her debut album, Cheers to the Fall, Andra Day has amassed many more loyal fans including the eight of us who met with Andra Day at a Home2Suites, a new concept hotel by Hilton, in Houston, TX.
Andra Day Radiates Joy
Her ever-present smile puts you at ease and her effervescent personality makes you feel like a longtime friend. Andra Day showed a deep interest in everyone who was there and made a point to ask questions and listen closely to the answers.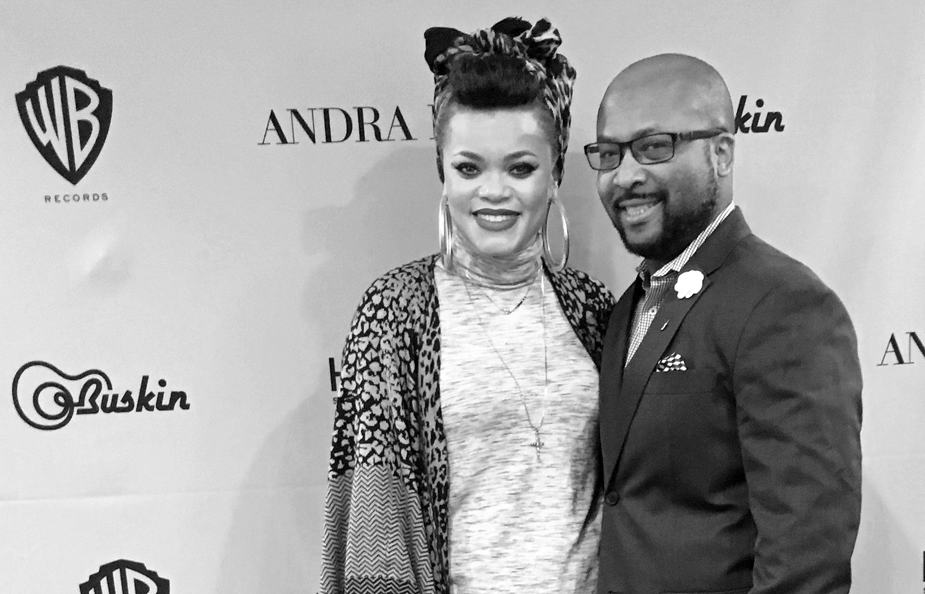 During our time together we covered many topics including family (according to Andra Day, her sister is even more talented than she is), food (see the above taco reference), and of course music.
Andra Day told us that two of the highlights of her career so far were performing on the Grammys and working with Stevie Wonder.
"I loved working with Stevie because he's one of my musical idols," she said. "After the Apple commercial aired, people would always ask me whether I was his wife or his daughter. I joke with Stevie about this question because people believe it's possible for me to be either."
As we continued our music discussion, I found out that we are both fans of the Australian group, Hiatus Kaiyote (check them out at Lollapalooza).
Andra Day also told us that she is planning some collaborations with Jill Scott and Kendrick Lamar.
While it was nice to talk about other artists, I was more interested in hearing about Andra Day's music.
"Music has always been an important part of my life," she said. "And I'm thankful that I can share my gift with others. I'm always amazed when I hear the audience singing every word of my songs. It's an incredible blessing."
Later that night, I got to experience her connection with her audience.
Andra Day In Concert
She performed at Warehouse Live, an intimate venue in East Houston.
Before Andra Day took the stage, I looked around the room and I was awestruck by the audience's diversity. There was a wide range of ages, ethnicities, and races.
Music has the power to bring people together despite our differences, and Andra Day's music possesses magic that people are drawn to.
As I waited for Andra Day to perform, I got a big surprise. For some reason, I didn't think there would be an opening act so I was shocked when Desi Valentine stepped on the stage with his percussionist and keyboardist.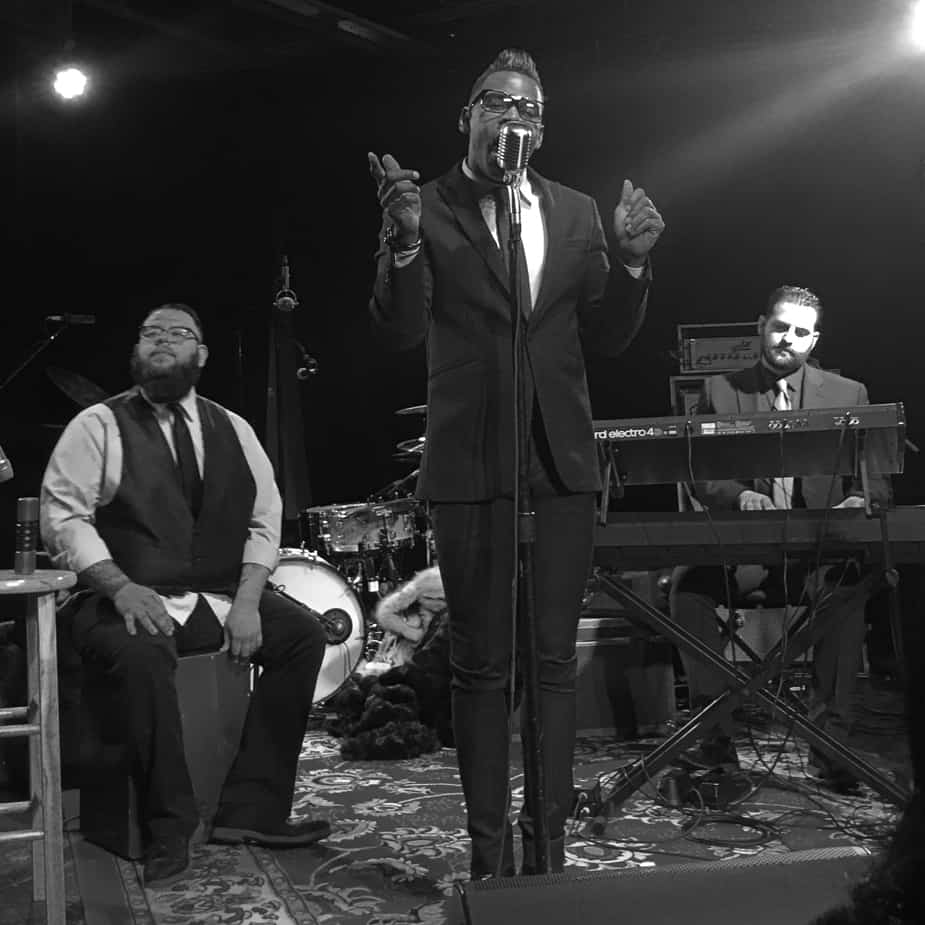 My first impression of the dapper young man was of a demure pop-crooner. Valentine was anything but that. The soulful power of his voice ripped through my soul as he sang his opening song, "One Night Stand."
All I could do was stand slack-jawed as Valentine went through his set of songs that included, "Something Real," "Asylum," and "Valerie," a touching tribute to his idol, Amy Winehouse.
After Valentine's stirring performance, Andra Day took the stage dressed in her signature silk pajamas. We spent the next hour immersed in her world. She opened the show with "Forever Mine" and treated the audience to brilliant versions of "Cheers to the Fall," Rise Up," and other songs from her album.
Andra Day also added a few surprises such as covers of Nina Simone's "Mississippi Goddam" and Kendrick Lamar's "No Make Up." For the latter song, she wiped away her makeup (to the horror of makeup artists everywhere) to make the song more authentic.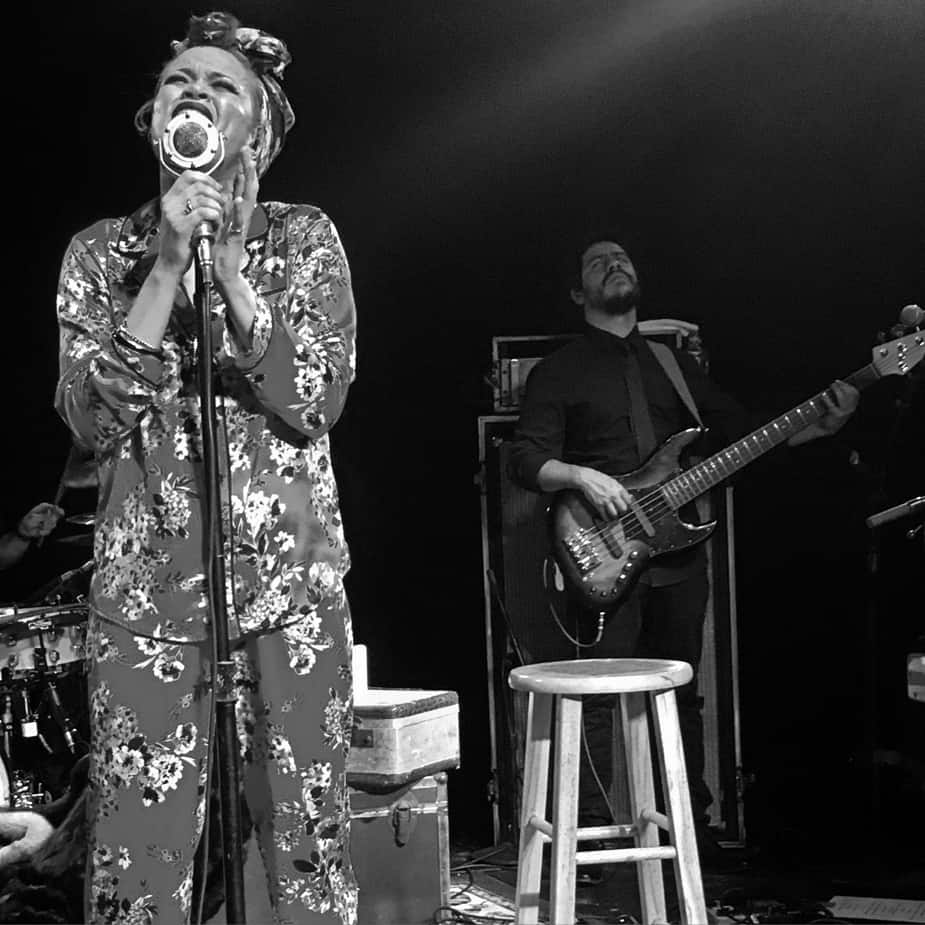 In the middle of the show, Andra Day gave a special acknowledgment to her keyboardist, Charles Jones, who was from Houston.
"I love great voices, and here is a great voice I want to share with you," she said.
Jones delighted the crowd with a rousing version Sam Cooke's "A Change Gonna Come." Later in the show, Jones led a fun medley of Michael Jackson songs.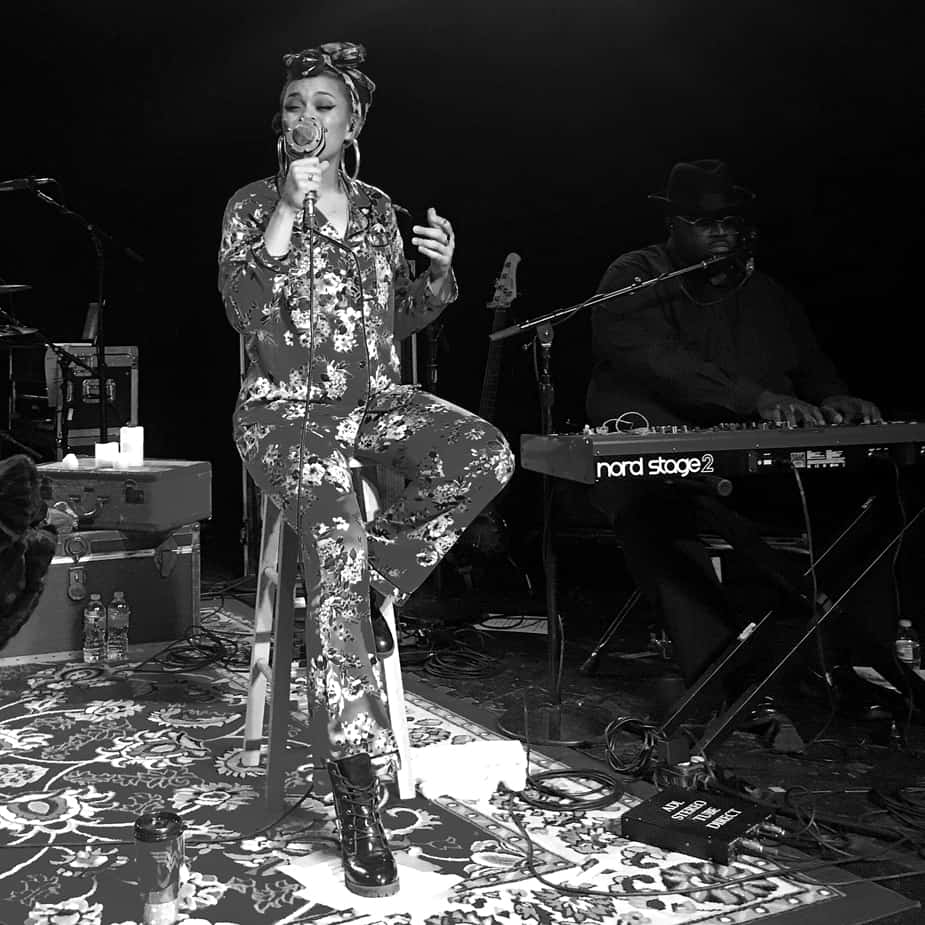 The highlight of the show was her acoustic performance of "Rearview." With just her voice and piano, Andra Day showed why she is destined to become one of the top performers of our generation.
The audience was enrapt as Andra Day sang. There was a spiritual vibe that swept through the room and unified us for a moment in time.
Even if we disagree on tacos, Andra Day and I can agree on the power of great music.
---
Tweet us @mochamanstyle or leave a comment on our Facebook Page to share your thoughts on this article. Follow us on Instagram @mochamanstyle