The striking VUHL 05 is a supercar that can handle both road and track with aplomb. The VUHL's unique X-Vario platform is constructed from 6061-T6 aluminum extrusions and aluminum honeycomb. Its extreme torsional stiffness allows the suspension to be finely tuned for road and track, as required. With an acceleration of 0-62 mph in 3.7 seconds, this lightweight vehicle can hold its own against many cars in the high-performance segment.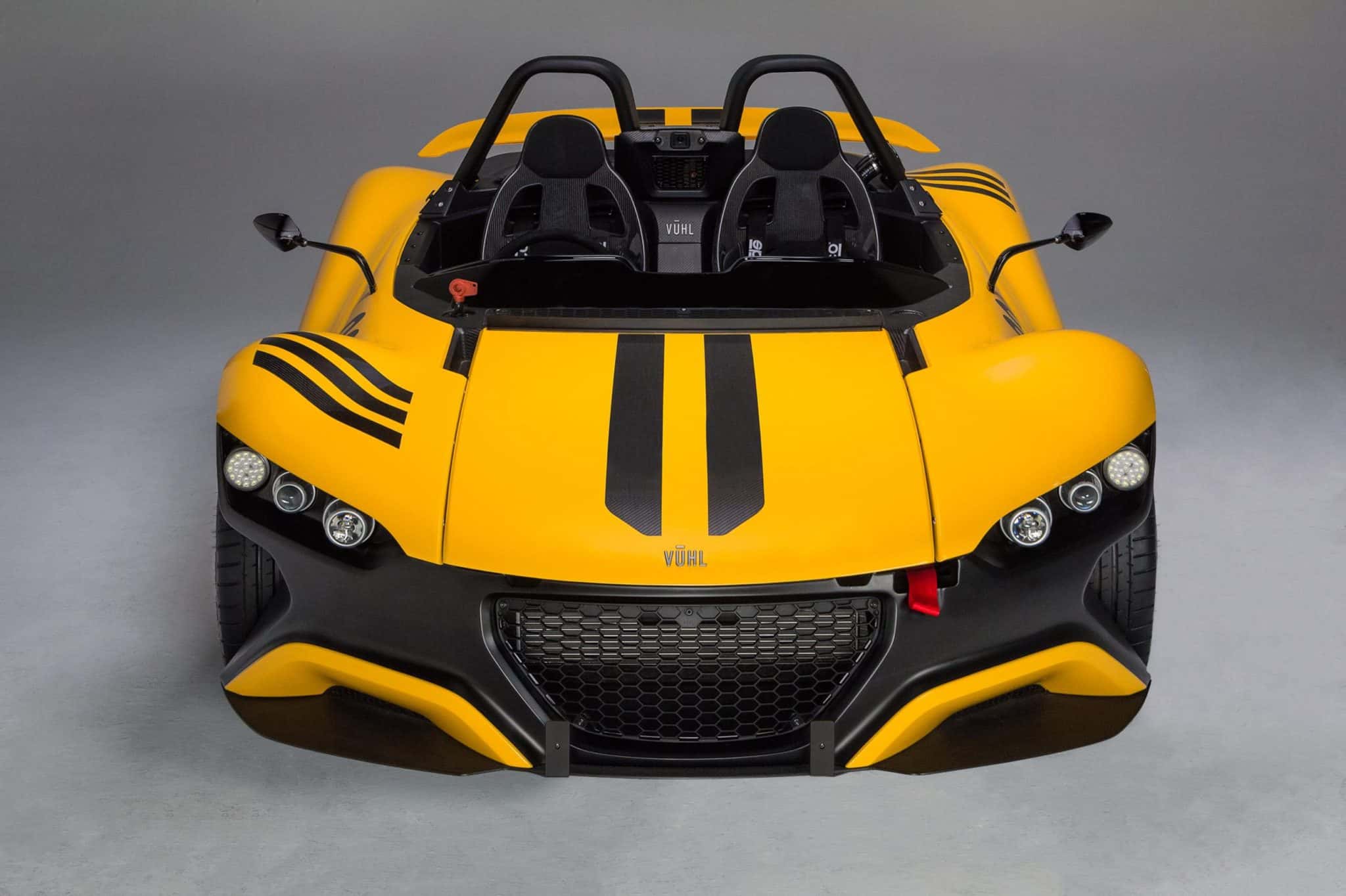 The VUHL 05 has innovations lacking on even the most expensive of supercars. They include a built-in HD camera with console-mounted control that allows track day enthusiasts to record their drives at the push of a button, thereby fine-tuning their technique and improving lap times.
Its first of many public appearances this year will be at the new London Motor Show, Battersea Park, May 5-8. An upgraded version of the VUHL 05 will participate in the new 'Race Cars For The Road' class at the Goodwood Festival of Speed (June 23-26).
THE VUHL 05's unique combination of innovative design, power-to-weight ratio of 410 bhp/ton, uncompromising build quality, and rigorous attention will make this car a must-have item for 2016 and beyond. Prices for the VUHL 05 are expected to start at $86,200.00 (£59,995.00 UK).
Tweet us @mochamanstyle or leave a comment on our Facebook Page to share your thoughts on this article. Follow us on Instagram @mochamanstyle.
Frederick J. Goodall is the Editor-in-Chief of Mocha Man Style, media spokesperson, event host, photographer, and a top social media influencer in Houston, TX. He likes to write about fashion, cars, travel, and health.