One of my favorite shows was Knight Rider. I especially loved K.I.T.T, the 1982 Pontiac Trans Am that was essentially an advanced supercomputer on wheels. The "brain" of K.I.T.T. was the Knight 2000 microprocessor which was the center of a "self-aware" cybernetic logic module that allowed K.I.T.T. to think, learn, communicate, and interact with humans. K.I.T.T. also had an in-dash entertainment system that could play music and video, and run various computer programs.
We may not have fully self-aware cars like K.I.T.T Yet, but manufacturers are getting closer to that goal each day.
BMW, for example, will make their vehicles more intelligent and interactive with BMW Connected, the new personal mobility companion. BMW Connected accompanies you throughout the day providing information when and where you need it. The system will keep you abreast of traffic conditions, notify you when it's time to leave, and help you take the best route to your destination. Frequent and recent destinations are learned and stored for quick future access and estimated travel times are shown at a glance. As learning continues, BMW Connected starts to predict your next destination to surface current travel times for easy decision-making. You can also keep family and friends informed of your likely arrival time from your smartphone or inside the vehicle by sending a pre-formatted text message auto-populated with your arrival time.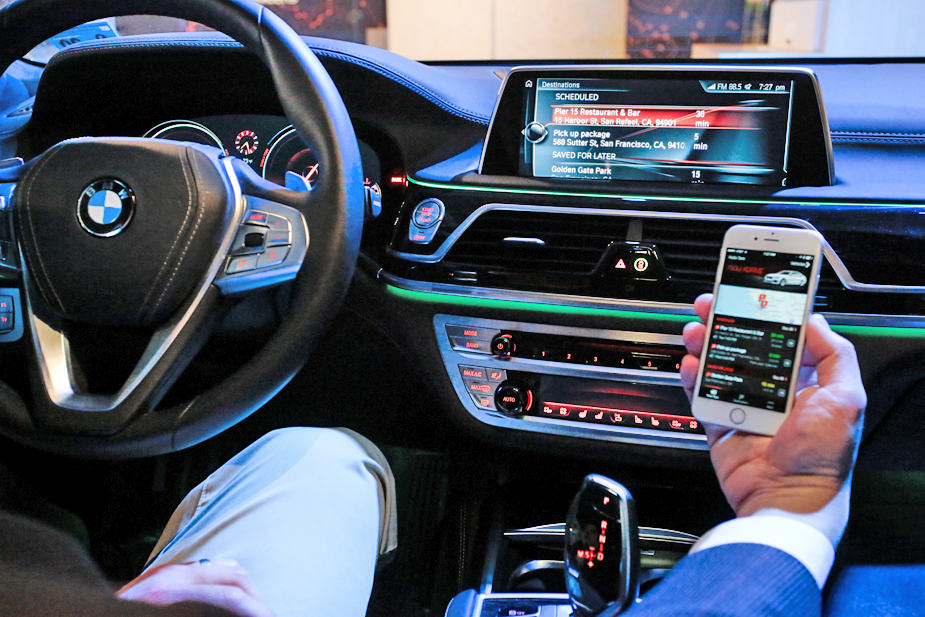 A key element of BMW Connected is the seamless integration with vehicles equipped with BMW ConnectedDrive. It's quick and easy to stay in touch with your BMW with remote functionality using your smartphone. Lock the doors, flash the lights, sound the horn, and start the air conditioning or heater remotely. For BMW plug-in hybrid models, you can view battery state of charge, electric range, and hybrid range to ensure that you have enough juice for your journey.
The first version of the software called BMW Connected North America, powered by Microsoft Azure, is available in the US for iOS devices. BMW ConnectedDrive customers can download the program from the Apple App Store.
Tweet us @mochamanstyle or leave a comment on our Facebook Page to share your thoughts on this article. Follow us on Instagram @mochamanstyle
Frederick J. Goodall is the Editor-in-Chief of Mocha Man Style, media spokesperson, event host, photographer, and a top social media influencer in Houston, TX. He likes to write about fashion, cars, travel, and health.