When car enthusiasts want to get maximum performance from their cars, they turn to a few trusted companies that are skilled at turning manufacturer's stock cars into street beasts. One brand that is at the top of the list is Callaway Cars. Technological sophistication and craftsmanship are hallmarks of the company's vehicles and products. Founded in 1976 by Reeves Callaway and Mike Zoner, Calloway Cars places the highest value on producing "Powerfully Engineered Automobiles" that excite auto lovers.
Their latest creation is 610 horsepower 2016 Callaway Camaro. This car is the type of vehicle that enthusiasts crave. Not only is it good for daily driving, but it can also perform at high levels on the racetrack.
"The Callaway Camaro offers supercar capabilities with superb drivability and full compliance," said Mike Zoner, Managing Director of Callaway Cars. "It's simply an amazing combination of a great car with shocking power."
The patented GenThree supercharger system is the heart of the Callaway Camaro SC610 package. Its 2300cc Eaton TVS rotor pack is configured to force air upward into the supercharger housing. The supercharger housing extends up through the hood, exposing it to outside ambient airflow and its benefit of convective heat transfer. This makes the supercharger visible without opening the hood as heat is extracted from the engine compartment by natural airflow.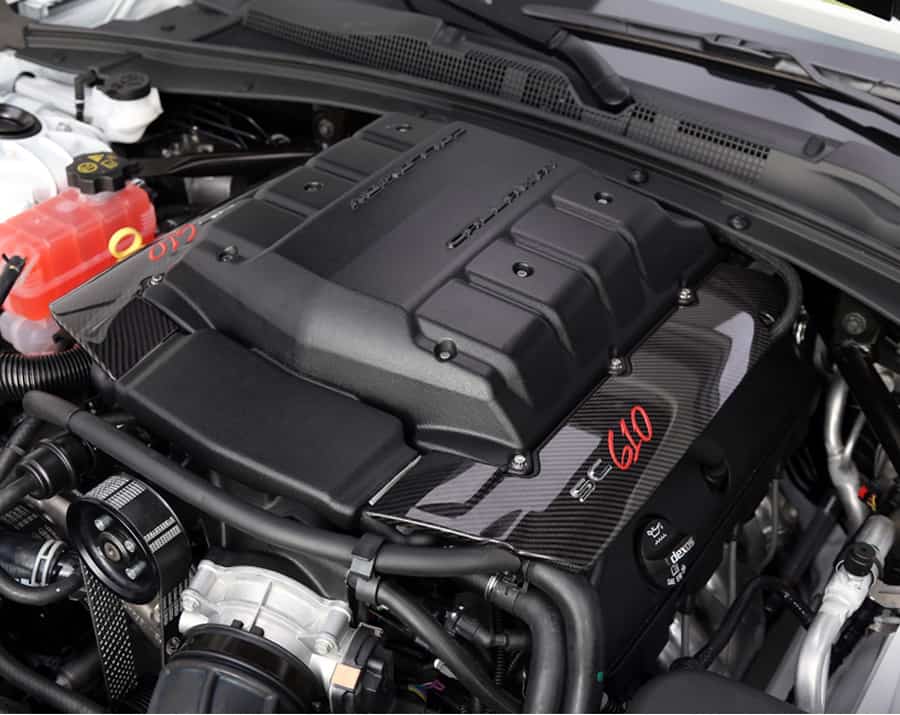 "Our design maintains consistent charge air temperatures with exceptionally low restriction," said Callaway. "Plus, we achieve even airflow distribution to all cylinders. The result is a broad torque band and more consistent power delivery during extreme driving."
The Callaway Camaro SC610 package also includes a Callaway air inlet system to further improve performance.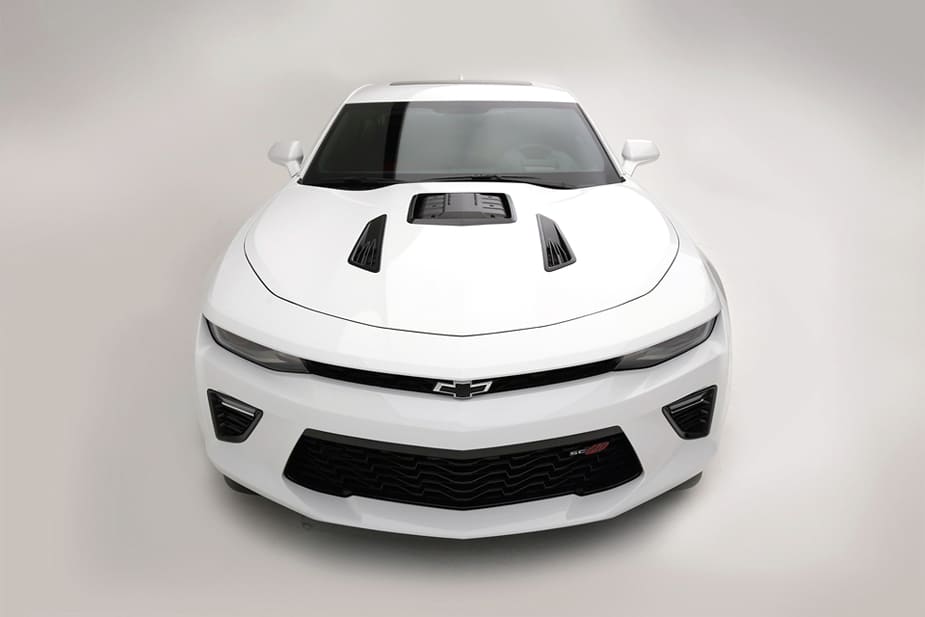 To physically distinguish the Callaway Camaro SC610 from other models, designers added Callaway carbon fiber engine mid covers, an under hood build plaque with VIN, and interior and exterior badging. Additional equipment includes:
Standard
Callaway Door Sill Panels
Callaway Embroidered Floor Mats
Callaway Key Fobs
Callaway Authenticity Documentation
Callaway 3 year/36,000 mile Limited Warranty
Optional
Callaway Nine Spoke FlowForged Wheels
Callaway Camaro Car Cover
Callaway 5 year/60,000 mile Limited Powertrain Service Contract
The 2016 Callaway Camaro SC610 is available with automatic or manual transmission, and as a coupe or convertible. The MSRP starts at $54,290 (including the base Camaro SS). You can also purchase the Calloway package for $16,995 as an option from certified dealers.
<Tweet us @mochamanstyle or leave a comment on our Facebook Page to share your thoughts on this article. Follow us on Instagram @mochamanstyle