SUVs.
But with other high-performance car makers such as Porsche and Ferrari adding SUVs to their lineups, it was only a matter of time before Maserati followed suit.
The Levante is the first SUV in the brand's more than one hundred year history. The name means rising or ascending and that's exactly what Maserati hopes the Levante will do in the luxury SUV segment.
At a technical level, the Levante is designed to combine outstanding on-road performance with unrivaled handling even on very low-grip surfaces.
As a true SUV, the Levante is also capable of delivering excellent performance off-road. All versions of the Levante include sophisticated electronic suspension with controlled damping and air springs, "Q4" intelligent all-wheel drive, and a specially calibrated 8-speed automatic transmission.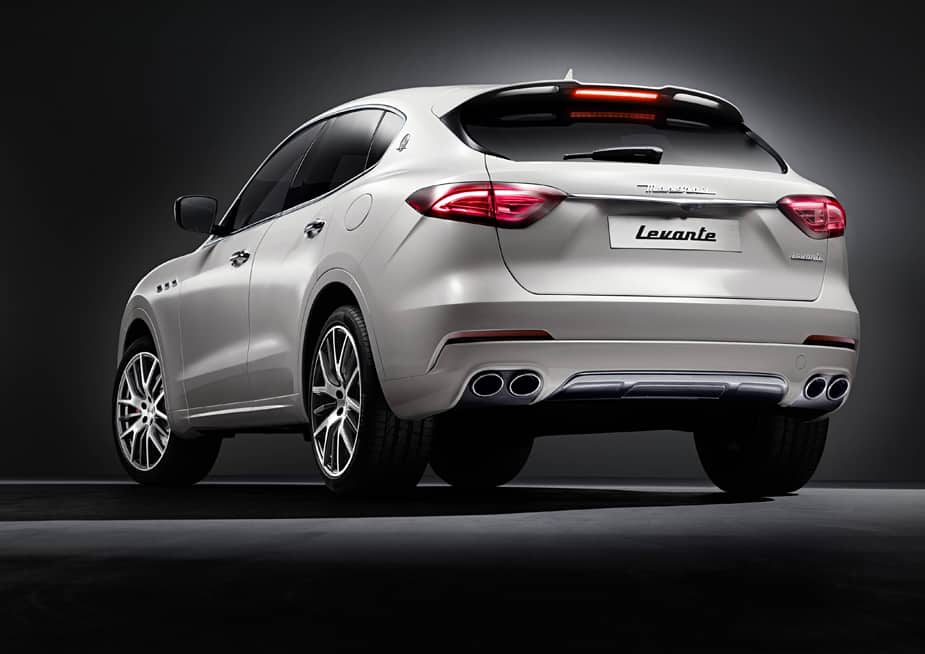 The exterior of the Levante expresses its Italian heritage with sleek lines and sexy curves.
The aggressive front introduces new, tapered headlights separated into two elements, with the upper headlight unit connected to the radiator grille.
The Maserati design language is evident in the three iconic air vents on the front wings, the trapezoidal C-pillar with the "Saetta" logo, and the large, frameless door windows.
The rear is dominated by a tapered back window and streamlined shape, both typical of a high-performance sports car.
The Maserati Levante will be available in Europe in the spring, to be followed by the rest of the world later this year. While Maserati has not set a price, analysts are speculating the base model will start at more than $80,000.
---
Tweet us @mochamanstyle or leave a comment on our Facebook Page to share your thoughts on this article. Follow us on Instagram @mochamanstyle
Frederick J. Goodall is the Editor-in-Chief of Mocha Man Style, media spokesperson, event host, photographer, and a top social media influencer in Houston, TX. He likes to write about fashion, cars, travel, and health.

Maserati is not a brand that is synonymous with