During the summer months, there is one essential item that every person must have available at all times – Sunglasses. While temperatures are in the triples digits here in Houston, the season of sunglasses is in full effect and my sunglasses of choice have been the Switch Zealots.
In 2009, Switch began as a startup with the support of its parent company, Liberty Sport. Switch offers athletes and individuals the ability to have multiple lenses that fit one frame to meet the light conditions throughout the day. The company developed a magnetic interchangeable lens system that is quick and simple. To switch the lens, you simply press them outward to detract the magnets and snap the new pair in (watch this video to see how easy it is to switch the lenses)
The first set of lenses that came installed in my Zealot sunglasses were the Polarized True Color Grey Reflection Blue. Like most high-end polarized lenses that remove the glare and haze, the Switch Polarized lenses were equal if not better than many of those high-end brands. The second pair of lenses were Rose Amber. These work best in low light situations. Clarity was simply superb and glare was non-existent, something that has always been an issue with other sunglasses in low light situations.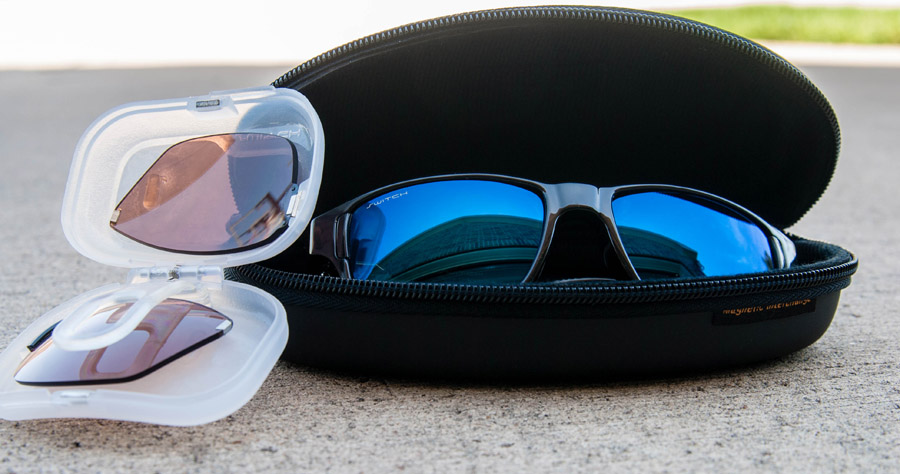 In addition to being able to switch out the lenses, Switch sunglasses feature premium materials and classic styling. The Zealots, for example, are inspired by Wayfarers, but the styling to totally new and modern. The frames are comfortable and very sturdy, but also fashionable enough to wear out in casual or business casual functions. I knew the sunglasses were a hit when co-workers and friends would ask me where they could get a pair.
If you're seeking sunglasses that are durable, stylish, and comfortable enough for everyday wear, check out the full range of Switch eyewear.
Tweet us @mochamanstyle or leave a comment on our Facebook Page to share your thoughts on this article. Follow us on Instagram @mochamanstyle