Hyundai Motor America's new "Vision G" Concept Coupe is described as Hyundai's inspiration for its family of future premium products that promise luxury, performance, and style.
Vision G is purposefully understated, despite its size and dramatic lines. One example of this respectful luxury – and a nod to the self-sufficiency of the driver – is a technology that automatically opens the door as if being opened by a valet.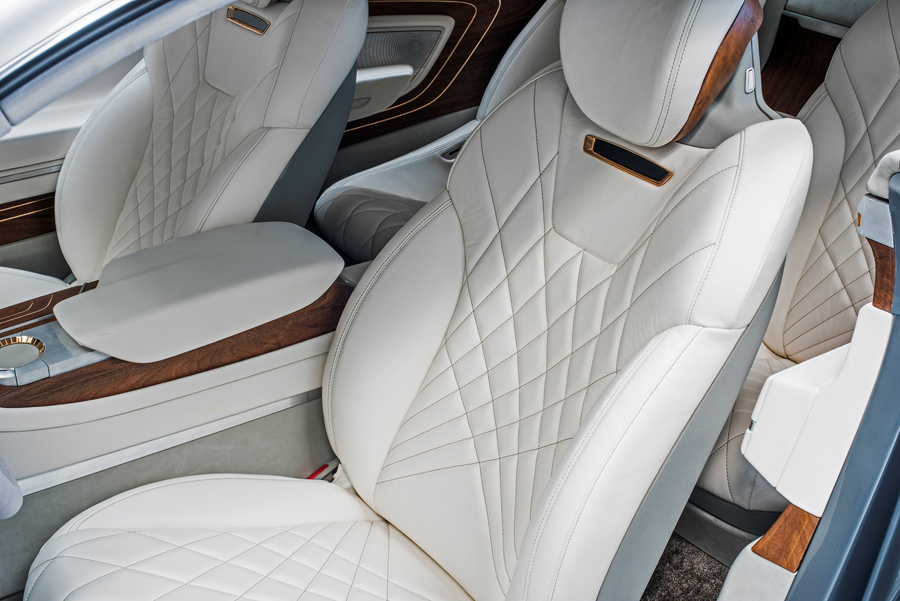 The exterior styling of the concept is highlighted by a long hood, high beltline, and a cabin that presents a slingshot-like appearance. Vision G appears dynamic and in constant motion.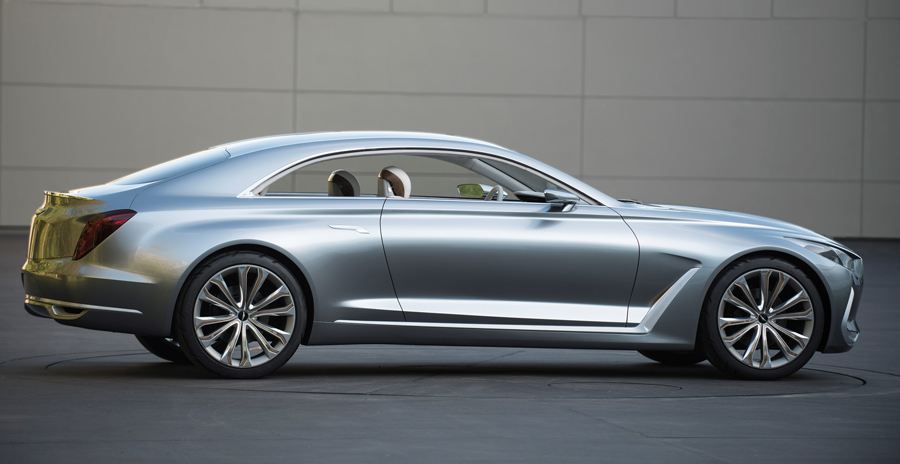 The heart of "Vision G" is the award-winning 5.0-liter Tau V8 engine producing 420 horsepower at 6,000 rpm and 383 lb. ft. of torque at 5,000 rpm. The Tau V8 engine family has been named to Ward's prestigious Ten Best Engines list three times. With high-pressure direct injection for impressive power, low emissions and superb efficiency, this latest version of the Tau V8 benefits from an optimized intake runner length, enhanced timing chain for reduced friction and NVH, low-torque exhaust manifold, increased compression ratio, and upgraded multiple-injection mapping. These enhancements combine to produce a flatter torque curve at lower rpm for even better driveability.
Although Hyundai has not mentioned plans to build the Vision G, elements of the concept car will be seen in future Hyundai vehicles.Tweet us @mochamanstyle or leave a comment on our Facebook Page to share your thoughts on this article. Follow us on Instagram @mochamanstyle
Frederick J. Goodall is the Editor-in-Chief of Mocha Man Style, media spokesperson, event host, photographer, and a top social media influencer in Houston, TX. He likes to write about fashion, cars, travel, and health.