"We are related, our garments are coordinated and we are all connected by one common thread"
That is the vision of Related Garments (RLTD), a unique apparel company that is creating the next wave of fashionable undergarments. Founders and brothers David and Mike Appel, had a successful Kickstarter campaign and are ready to make your life easier when it comes to matching your undergarments.
You may remember the movie, Boomerang starring Eddie Murphy. In one scene, Marcus is "admiring" his friend's father's outfit and Mr. Jackson reveals the secret to success when it comes to fashion.
"You got to coordinate," he said emphatically. "Most people don't coordinate."
Related Garments doesn't want you to end up like most people. That's why they've created a line of underwear and socks to help you coordinate every part of your outfit.
Imagine taking your favorite pair of boxers and actually having a matching pair of socks to go with them. To be fair, this isn't a revolutionary concept. Women have been doing this for years. However, Related Garments offer more variety and better quality than tighty-whities and tube socks.
RLTD boxers are made of 95% cotton and 5% spandex and are extremely comfortable. The premium boxers are form-fitting, incredibly soft, and designed with eye-catching and stylish patterns that will deliver confidence in anyone that wears them. The matching socks flaunt the identical stylish pattern and details the boxers incorporate. They are functional, light-weight and after wearing them for a day, you will realize they are not just a novelty item.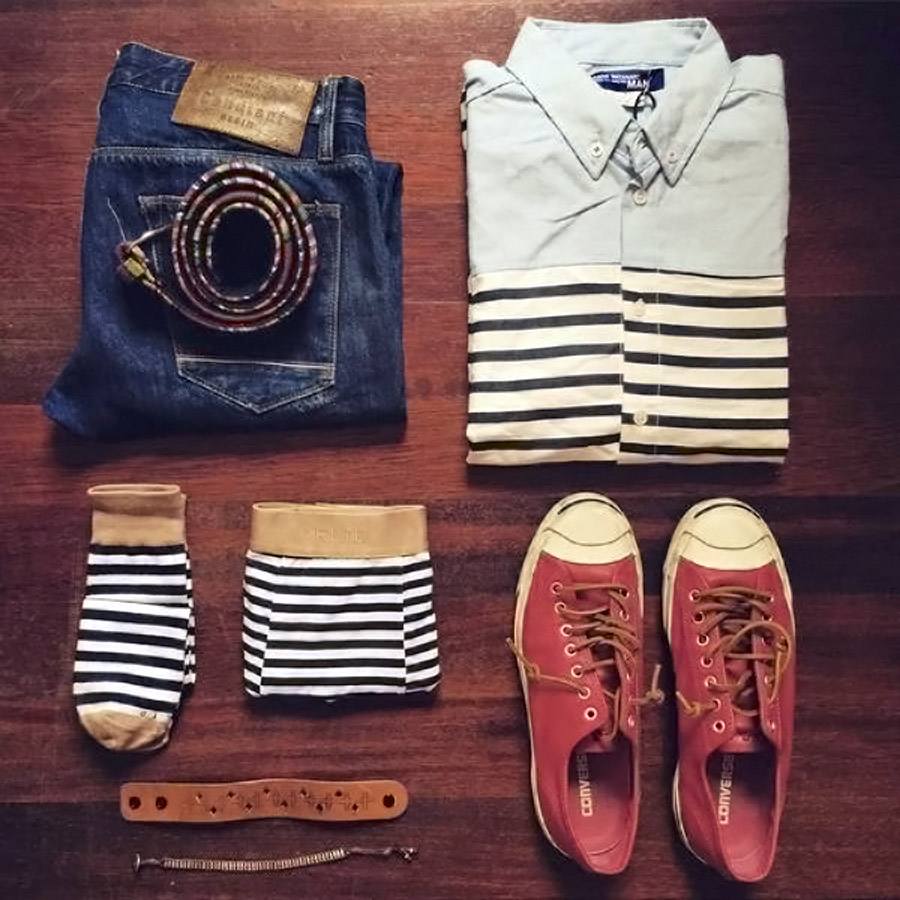 "Our impeccably-crafted and stylish undergarment sets will not only be a positive way to start the day, but they will provide comfort through the night when you really undress to impress," said Appel.
Looking and feeling your best underneath it all is exactly what you get when you put on a pair of RLTD garments. The concept is simple, the product is amazing and with the success of their Kickstarter campaign, you can now get your hands on a pair by visiting Related Garments' website.
Tweet us @mochamanstyle or leave a comment on our Facebook Page to share your thoughts on this article. Follow us on Instagram @mochamanstyle