This post is sponsored by MINI. All opinions are my own.
If you've seen The Italian Job, you probably want to drive a MINI. The car chases and stunts were amazing and made MINIs even more coveted than before.
I recently drove a MINI through the streets of L.A. and believe me, the car lives up to the hype. I may not have done any Italian Job-like stunts, but I did push the car to its limits and it took everything I threw at it.
I know what you're thinking, "That's cool for you, but what about me? How can I drive a MINI?" I'm glad you asked.
For those of you who are not members of Charlie Croker's gang, we have the next best thing – The MINI Motoring Challenge. Whereas being in Crocker's gang has a certain je ne sais quoi, this one-of-a-kind event has the benefits of no traffic jams, no sewer pipes, and no risk of arrest. It's a Win-Win.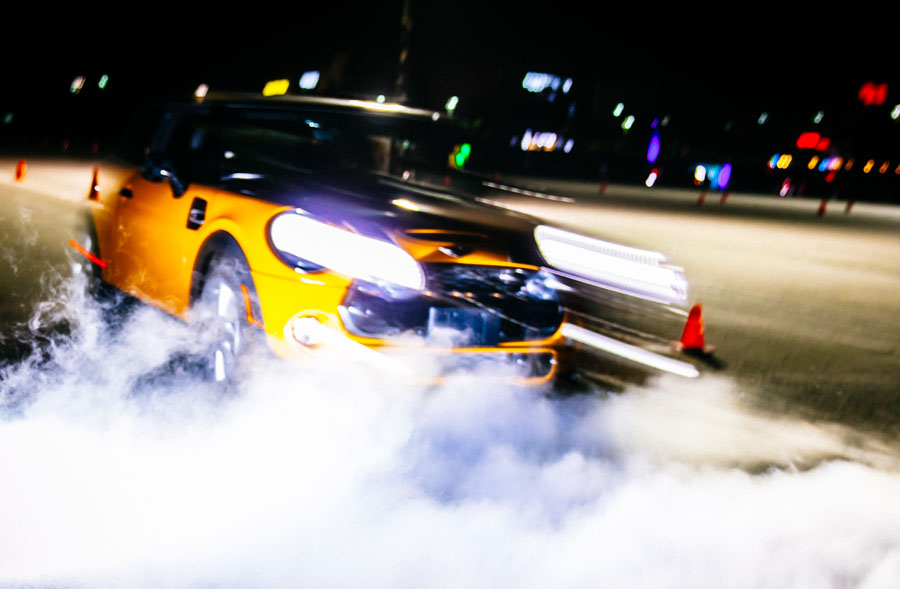 During The MINI Motoring Challenge, you will have the privilege of driving the newest 2 and 4 door MINI Hardtops on closed-course autocross tracks. What's cool about this event is that it happens at night and features local food trucks, a silent disco, a personal style assessment by The Bumbys, and live screen printing where you can make your own custom t-shirts.
The driving (or motoring, as MINI calls it) is also quite extraordinary. The three autocross tracks simulate a getaway drive, a pinball machine, and a famous British racetrack. Best of all, there are no speed limits. As long as you can safely keep the car between the cones you are free to unleash your need for speed. MINI has always been known for its legendary handling, but now the cars boast BMW Group turbo engines that make them faster and more responsive than ever.
The MINI Motoring Challenge is visiting several cities this year. The Houston event will be held at NRG Park on May 29th – 31st. Watch this video for more details:
Visit The MINI Motoring Challenge to RSVP. The event is free, but there are a limited number of spots available.
Tweet us @mochamanstyle or leave a comment on our Facebook Page to share your thoughts on this article. Follow us on Instagram @mochamanstyle
Frederick J. Goodall is the Editor-in-Chief of Mocha Man Style, media spokesperson, event host, photographer, and a top social media influencer in Houston, TX. He likes to write about fashion, cars, travel, and health.