Do you know what the most iconic sneaker is from adidas? I'll give you a few hints.
It's the brand with three stripes.
It's been around since 1969.
It's known as "shell-toes."
If you haven't guessed by now, I'll give you the answer. It's the adidas Originals Superstar. When I was a kid in the 80s, these were the must-have sneakers after Run DMC released their hit song, "My Adidas." Kids all across America from the projects to the suburbs rocked these sneakers sans shoelaces in an effort to get some B-Boy cred. Over the years, the Original Superstars have transcended the sneaker game and have been deeply ensconced in hip-hop culture. Iconic celebrities have rocked these sneakers through the decades – notably Run DMC, Missy Elliot, and LL Cool J (adidas honored the rapper with special edition sneaker in the Originals x Def Jam collection).
adidas pays homage to this 1969 classic sneaker with a new short film, "#OriginalSuperstar" that features Pharrell Williams, Rita Ora, David Beckham, and Damian Lillard.
In addition to the classic original Superstars, adidas has released a new batch of updated sneakers including the Superstar 80s Vintage Deluxe versions. These white Superstars feature the rubber shell toe, iconic adidas 3-Stripes, and are made with premium boot leather.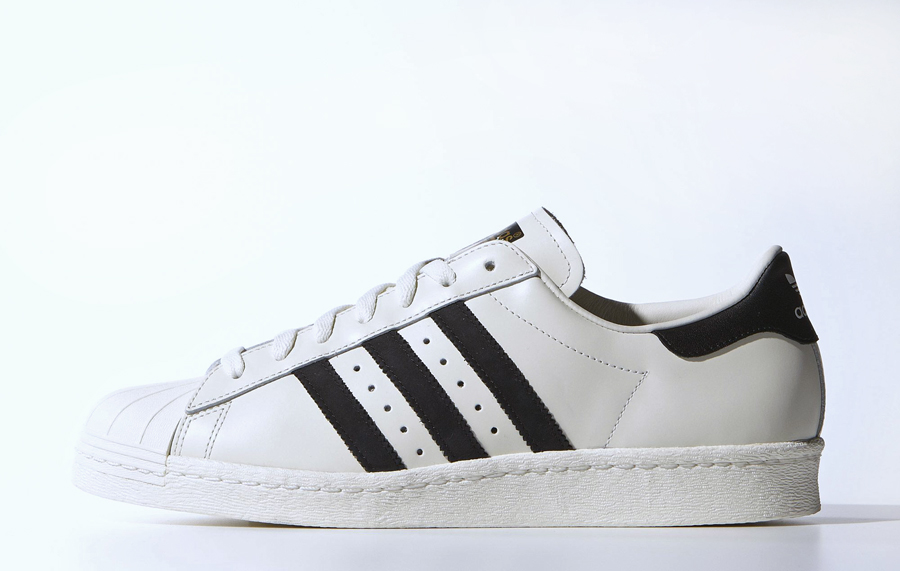 Feel free to wear these shoes with shoelaces or without.