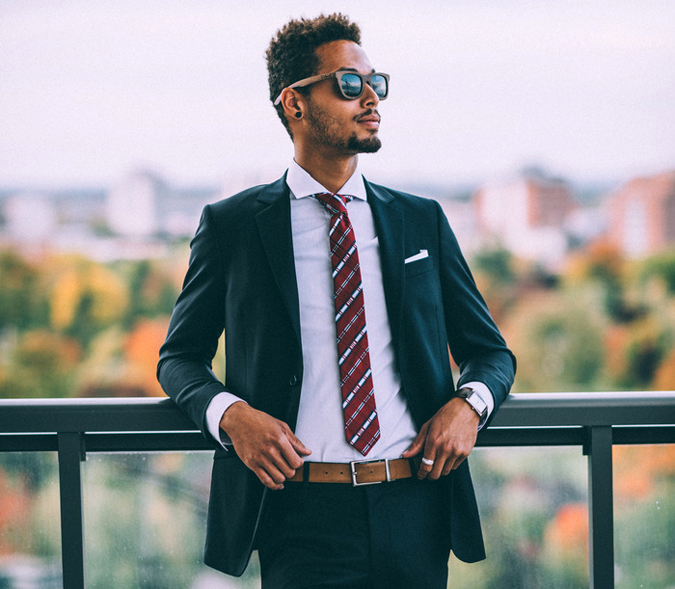 I like to look good. Therefore, I spend the proper amount of time grooming, working out, and selecting clothing that is flattering. While being well-dressed is important to me, I'm even more committed to doing good and having a positive impact on the world.
That's why I was pleased to discover Gentlemen of York, a Canadian clothing brand that lets you look good while helping those in need.
From the start, Gentlemen of York wanted to create a company that benefited customers while being environmentally responsible and supporting the less fortunate.
"We wanted to create a company that would make a global impact," said Daniel Byrne, the Executive Director. "Designing a suit simply wasn't enough."
To that end, Gentlemen of York differentiates itself from other companies by using reusable packaging, 100% organic cotton, raw selvage denim, and fair trade labor.
The company has also partnered with Keep a Child Alive Foundation, an organization that was founded in 2003 by long-time AIDS activist Leigh Blake and 15-time Grammy Award winner Alicia Keys. The organization began as an emergency response to the HIV epidemic in sub-Saharan Africa. KCA's work has since grown to include the critical components necessary to support successful, life-long HIV treatment: comprehensive clinical care, psychosocial support, and nutritious food. The organization provides financial and programmatic support to nine innovative, grass-roots partners in Kenya, Rwanda, South Africa, Uganda, and India to fight the physical, social and economic impact of HIV on children, their families, and communities.
In support of their mission, Gentlemen of York has designed what they're calling the "The Madison," a refreshed, modern take on the suit. The Madison consists of 100% wool construction, Super 120, and will be custom fitted to customers. With each suit sold, Gentlemen of York (also abbreviated Go York) will donate funds to provide a month's worth of HIV treatment for a child in need.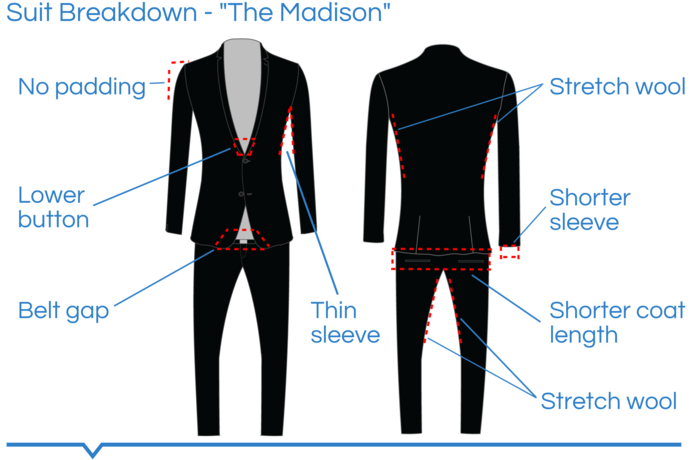 The founders have been using personal funds to get to this stage of the project, but they need to raise more money to take it to the next level. Because they are committed to the project's overarching mission, Gentlemen of York has started a Kickstarter campaign (funding deadline is 11/05/2014) to finalize The Madison's design and begin production.
In addition to supporting Keep a Child Alive, Gentlemen of York intends to establish a scholarship fund for children in orphanages around the world if they can reach their stretch goal of $250,000.
"I know all too well the seriousness of struggles faced in poverty-stricken countries," said Co-Founder Julian Corredor. "If we reach our funding goal, we will be able to help thousands of lives and provide you with the best suit you've ever worn."
Tweet us @mochamanstyle or leave a comment on our Facebook Page to share your thoughts on this article. Follow us on Instagram @mochamanstyle