Rihanna is perhaps the hardest working woman in show business.
Not only has she put out seven albums in seven years, achieved 12 number-one singles, and won seven Grammy Awards, but she has also made an impact in the fashion, movie, and cosmetics industries.
Now, Rihanna has added a new title to her resume – men's fragrance designer.
In a partnership with Parlux Fragrances LTD, a leading global beauty company that holds licenses for notable fragrance brands including Vince Camuto, Kenneth Cole, JAY Z, and Tommy Bahama, Rihanna is set to launch ROGUE MAN by Rihanna.
"Building upon the marked success of her women's fragrance line, we are thrilled to join Rihanna on her venture into the men's fragrance category," said Donald Loftus, President of Parlux, Ltd. "ROGUE MAN by Rihanna offers a new constituency of male consumer's entrance into the bold world of Rihanna's growing lifestyle brand."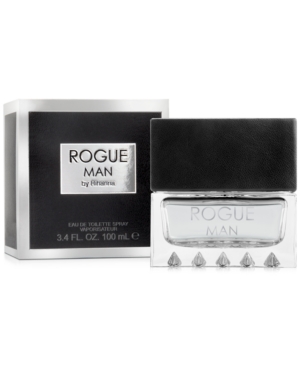 From the first contact, ROGUE MAN by Rihanna intoxicates men with a choreographed clash of fragrance notes that are both masculine and ultra-sexy.
ROGUE MAN by Rihanna has top notes comprised of fresh citrus, herbs, and spicy black pepper which offer a clean opening impression, the velvet floral blends, strong undertones of cedarwood, and the primal sensation of labdanum ignite the senses and linger warmly on skin.
Evoking Rihanna's signature bold attitude and sophisticated sex appeal, ROGUE MAN by Rihanna's striking bottle design incorporates a geometric glass bottle complemented by an oversized and bold square black leather cap.
Rihanna Rogue Man
is available at select retailers nationwide.
---
Tweet us @mochamanstyle or leave a comment on our Facebook Page to share your thoughts on this article. Follow us on Instagram @mochamanstyle
Frederick J. Goodall is the Editor-in-Chief of Mocha Man Style, media spokesperson, event host, photographer, and a top social media influencer in Houston, TX. He likes to write about fashion, cars, travel, and health.