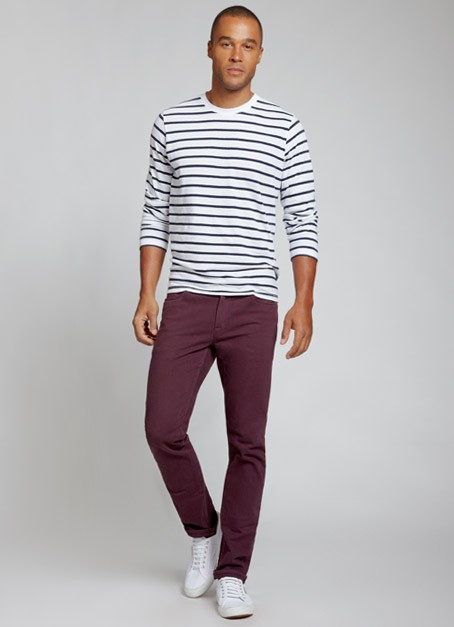 A man's T-shirt is a very personal thing. Some men wear graphic-printed tees that advertise who they are and what they like. Others prefer a more subtle approach and wear basic tees in solid colors or with simple designs. There is even a contingent of guys who still have an emotional connection to the grungy, torn T-shirts they've had since college. However, there is one unifying characteristic that men will always want out of their shirts—comfort.
The shirts from Bonobos* offer supreme comfort. Their softness is attributed to high quality Peruvian sourced cotton. Versatile, stylish, and expertly crafted, Bonobos shirts and sweatshirts are perfect for cold-weather layering or pairing with a jacket for dinner.
Bonobos offers a wide selection of Yarn Spun Tees, Henleys, Polos, Hoodies, and other cotton knits.
After wearing one of these shirts, you will agree that it is the most comfortable shirt you've ever owned.
Tweet us @mochamanstyle or leave a comment on our Facebook Page to share your thoughts on this article. Follow us on Instagram @mochamanstyle
Frederick J. Goodall is the Editor-in-Chief of Mocha Man Style, media spokesperson, event host, photographer, and a top social media influencer in Houston, TX. He likes to write about fashion, cars, travel, and health.