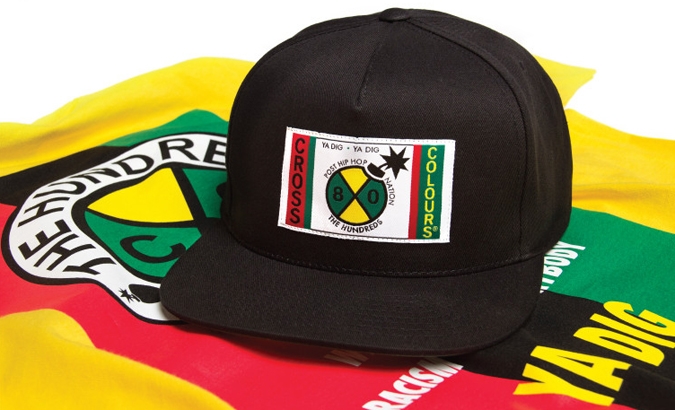 In 1989, TJ Walker and Carl Jones launched Cross Colours, an iconic clothing brand launched on the principle of producing clothes without prejudice. The brand went against the drab gangbanger workwear of the time, opened the inner-city up to positivity, and introduced baggy pants to the Yo! MTV Raps generation. The brand's unique bright colors, bold designs, and social messages such as ending gang violence, promoting racial unity, and supporting education made Cross Colours one of the most popular fashion brands throughout the 90s. Stars such as Snoop Dogg, Run DMC, TLC, Will Smith, Mark Whalberg, Magic Johnson, and Shaquille O'Neal wore Cross Colours with pride and influenced legions of others to do the same.
As rapidly as Cross Colours rocketed into the mainstream, the brand faced a decline that was just as fast. Cross Colour's success led to myriad problems with distribution, manufacturing, retailers, and trademark issues. These problems forced the brand out of the limelight for nearly two decades. However, Jones and Walker persevered and the game-changing Cross Colours brand is ready to pick up where it left off.
"With everything going on in the world right now, I don't think there could be a better time to re-introduce the brand and what we stand for," Jones said. "TJ and I started Cross Colours to make a difference and help the community, and that is what we plan to do again today."
The brand's initial line offering features a new, musically driven version of the iconic Cross Colours logo and will be available at Shiekh Shoes, Zumiez, and crosscoloursla.com.
Cross Colours is also launching Cross Colours Music Without Prejudice, a partnership designed to promote up and coming artists. Music has always had a huge influence on Jones and Walker and now the duo is using their influence to impact the music business.
"Carl and I always wanted to start a record label," Walker said. "We helped so many young talented artists by giving them clothing, and in turn, they helped popularize our brand. We are very excited to realize this dream with the Music Without Prejudice team."
The Cross Colours Music Without Prejudice brand extensions include album releases featuring popular, indie and unsigned artists, a webisode series, and a documentary.
Tweet us @mochamanstyle or leave a comment on our Facebook Page to share your thoughts on this article. Follow us on Instagram @mochamanstyle