I first saw the Toyota FT-1 at the North American International Auto Show in Detroit. Labeled the spiritual pace car for the new direction of Toyota Global Design, the muscular, curved exterior builds on Toyota's rich sports coupe heritage dating back to the 2000GT, Celica, Supra, MR2, and most recently Scion FR-S.
The FT-1 was a visual treat of stunning red and bold lines. I was awestruck by the beauty of that vehicle and I begged the Toyota reps to produce it. They gave me coy smiles and simply said, "We'll see." However, the automaker seems to be moving closer to actually manufacturing the FT-1.
A second version of the FT-1, with graphite exterior paint and light, saddle-colored leather, was revealed at the Gordon McCall's Motorworks Revival gala held on California's Monterey Peninsula.
In addition to enhancing the exterior design with sculpted intakes and outlets, Toyota redesigned the interior for a more sophisticated look.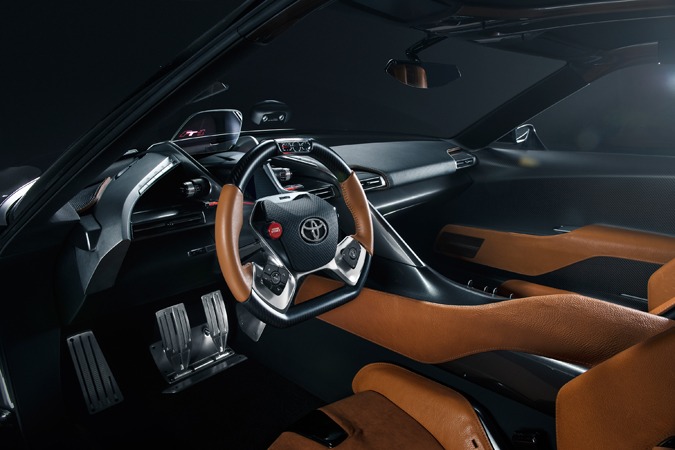 "From the start of the FT-1 project, we wanted the driver to have a feeling of flow while at the wheel – to be able to focus on the road and nothing else," said designer Sellene Lee. "In the color studio we help create the atmosphere of the vehicle, and our aim was to ensure everything supported the driver through efficient choices. The saddle leather maintains that same 'in the zone' driving intention while bringing in a more premium feeling."
Sellene Lee drew inspiration for the FT-1 interior from the modern, high-tech performance materials used for today's superhero costumes. A movie poster drew her attention to the modern shift from past heroes' bright tights and colors to today's performance fabrics and function. To achieve the FT-1's advanced-looking, intricately detailed interior, Sellene Lee and the team compared leather thicknesses, grain sizes, and textures to find the perfect combination. Raised metal mesh provides ventilation for the seats while lending a more textural, bold effect that beautifully matches the metal accents. A dimensional embossed pattern on the instrument panel leather brings in a 3-D, technical look.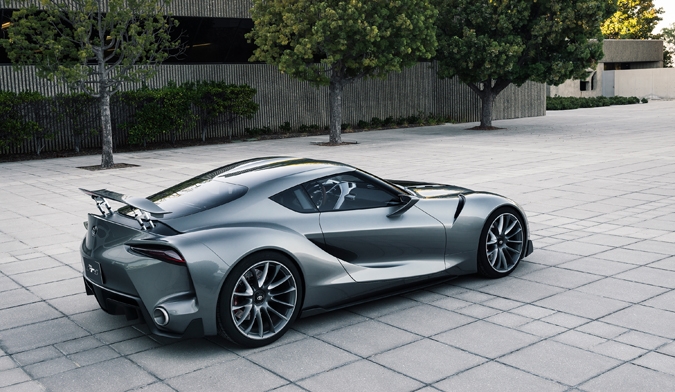 Beyond her superhero performance material concept, Sellene Lee moved away from the typical stitching or piping edge treatment found in many vehicle interiors. The painted red edges on the welded leather and painted brown edges on the second FT-1 were inspired by high-end leather bags she found in an upscale department store. When drivers sit in FT-1, they can feel the difference in materials, textures, and color choices that resulted from the team's work.
The FT-1 is the type of vehicle that auto enthusiasts crave. If Toyota decides to produce it (my fingers are crossed), the FT-1 will make a huge impact on the performance vehicle market.
Tweet us @mochamanstyle or leave a comment on our Facebook Page to share your thoughts on this article. Follow us on Instagram @mochamanstyle