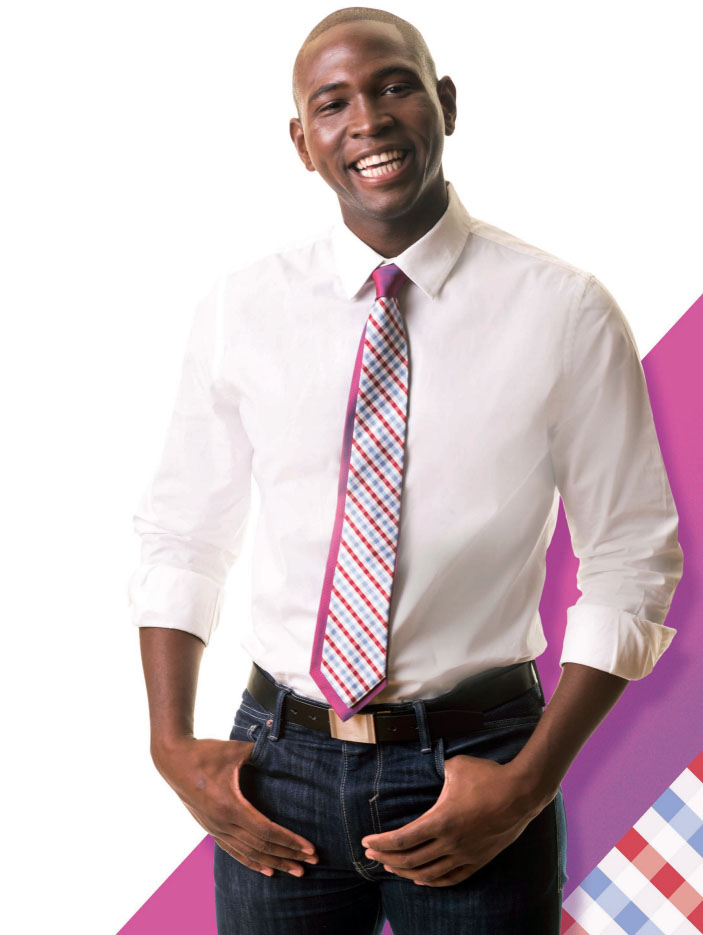 When I wear my Duets ties, people stop and stare. Literally. The brave ones will approach me with this question:
"Are you wearing two ties?"
I often chuckle at their question and show them that I'm actually only wearing one brilliantly designed tie. Inevitably, they will start inspecting the tie by separating the layers and stroking the fabric. After substantiating my claim, they will either ask where they can get one or simply say that they could never wear anything like that. Regardless of whether or not they'd wear a Duets tie, people always say, "Cool tie."
One part color and one part pattern, Duets patented 2-­in­-1 tie­-over-­tie design opens the door to a whole new aesthetic in men's neckwear, giving those who have a healthy respect for the American dress code permission to try something new.
Duets start with a solid colored tie on the bottom and add a layer of pattern and
color on top, putting a fresh twist on this American classic. With more than 50 unique
combinations, including stripes, polka dots, and plaids, the collection offers an
exciting new neckwear option that instantly transforms the look of any outfit.
I must admit that I was a bit hesitant about wearing the ties. These ties are unlike anything else on the market and being a trendsetter takes courage. I scoured my entire closet to find outfits that would work best with the ties.
For me, the ties work best with casual, playful outfits. I like to wear Duets ties with jeans and a bright, solid-colored shirt. The simplicity of the outfit makes the tie more noticeable and draws attention. I'll also add a wool blazer or cardigan for an extra layer of texture. I keep the colors muted to keep the focus on my tie.
Duets ties also work well with suits. I wore the Polka Dot Print- Dark Orange and Green Duets Tie with a charcoal Calvin Klein suit to a networking event and received several compliments. I even managed to secure a few business contacts.
I will concede that these ties may be a little fashion-forward for some workplaces, but they are perfect for your after work and weekend attire.
"Once they see these ties, men will be looking for reasons to dress up." said co-founder, Irving Botwinick. "With Duets, they can show their style and personality without stepping out of their comfort zone."
The 100 percent silk ties are made in America and retail for $95.
Tweet us @mochamanstyle or leave a comment on our Facebook Page to share your thoughts on this article. Follow us on Instagram @mochamanstyle