Allen Edmonds CEO Paul Grangaard loves shoes. To share his passion with customers, Grangaard has selected a few of his favorite styles to offer at discounted prices.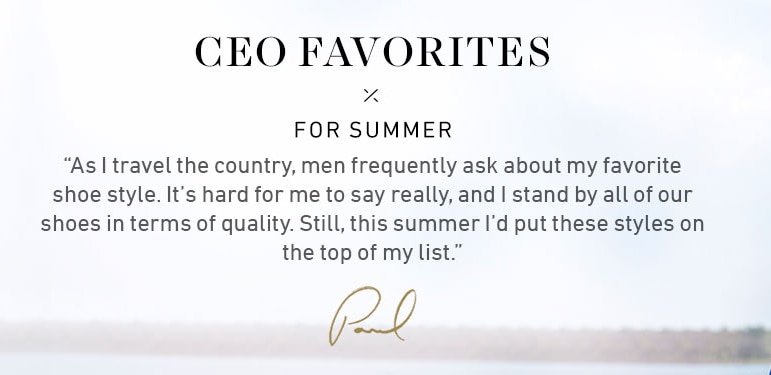 The Strand, in particular, is a great deal at $275 (Reg. $395). Other favorites featured in this CEO Favorites Sale include The Cornwallis, Sea Island, and Renegade 2.0 golf shoes. Shop the Allen Edmonds' CEO's Favorite Styles to get great deals on stylish American-made men's shoes. Offer valid through 05/30/16.
Visit Mocha Man Style regularly for more Fashion Deals for Men.
Disclosure: This post contains affiliate links